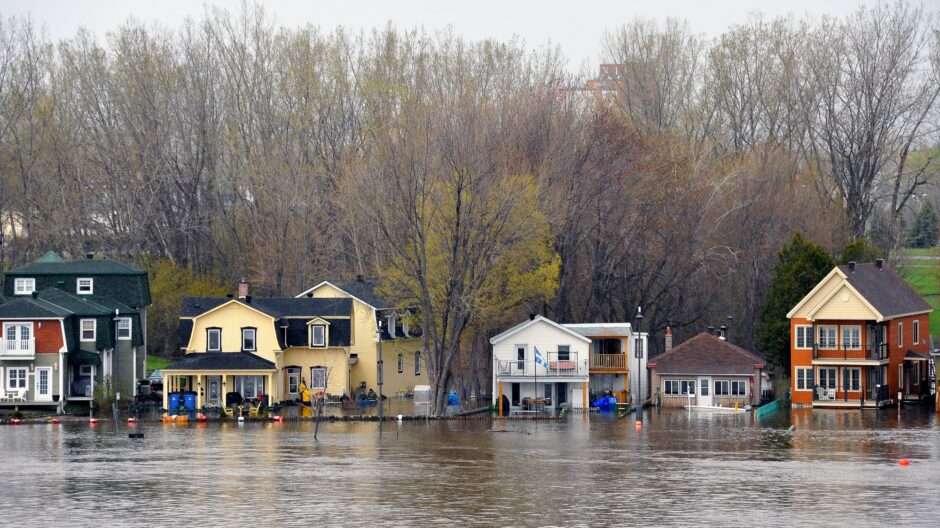 Floodbase, a climate adaptation technology startup based in Brooklyn, New York, has raised $12 million in a Series A funding round. It has updated its solution that provides near real-time flooding data, allowing insurers to include flood risk coverage in their hurricane insurance policies.
Floodbase announces a $12 million funding round, along with a change of name and a new product feature adding flood protection to existing wind parametric policies.
Hurricanes are becoming increasingly longer lasting and stronger, with more rain, due to climate change.
Parametric insurance can provide financial relief to people and businesses that have suffered from severe flood damage caused by hurricanes.
Parametric insurance comprises policies that insure against specific events, which are measured by defined parameters. In the case of flooding, for example, parametric insurance pays a predetermined sum when a specified level of precipitation has occurred.
When tied to extreme weather, parametric insurance policies can provide an alternative to finance the cost of project delays and associated economic losses. This can be valuable to small businesses and farmers, and those that have been previously denied insurance cover from traditional insurance companies due to inflexible models.
Cloud to Street reinvents itself as Floodbase, and gives parametric flood insurance a boost
Floodbase, a climate tech startup based in Brooklyn, New York, has changed its name from Cloud to Street after closing a $12 million Series A funding round. It has also added new features to its solution for flood insurance. 
Founded in 2021, Floodbase enables the measurement and monitoring of flood risk in near real-time, based on data modelling and actual events, by integrating satellite data with hydrological data with over thirty years of historical flood information. Hydrological data relates to information and data about rainfall (precipitation in general), water runoff from rivers, evaporation, and net basin supplies, which are water supplies to a lake.
It describes itself as a "climate adaptation technology company" which provides near real-time data and analysis on floods and flood risk. The tool is available for insurance companies to include in their parametric hurricane policies across the US.
"The world needs innovative financial and insurance tools if we are to have any hope of adapting to climate change. We are proud to be the leading calculation agent for parametric flood insurance, and now add flood protection to expand the coverage of parametric hurricane policies as well," said Bessie Schwarz, chief executive and co-founder of Floodbase. "This technology will enable the expansion of flood insurance to every corner of the globe, and bridge a protection gap that cannot be closed without parametric insurance."
How does Floodbase's solution work?
The update to Floodbase's near real-time flood data solution involves combining its earth observation-based flood data with hydrologic inputs to help map floods every hour. For example, it was used to estimate daily flooding over large tracts of land in California between December 2022 and January 2023. This helps insurers create new insurance policy options for insurers to profitably underwrite parametric flood insurance for people that were previously uninsured. 
Floodbase gathers data from 15 satellites, combines it with terrestrial data, and uses machine learning to provide analytical information to insurance companies and governments, who can use it to improve their flood preparedness, and with making recovery decisions. Previously, the product provided gap-free flood maps at three-hour intervals, using satellite data in combination with flood modelling techniques.
Why is flood data for parametric hurricanes insurance important?
According to the World Economic Forum, the gap in insurance in some areas of natural catastrophe coverage increased by 37% in 2021 over 2020. Over the last 20 years, insurance covered only 7% of the economic losses from floods in emerging markets and 31% in advanced economies.
Climate change and global warming have increased atmospheric moisture, which has resulted in heavier storms and more severe flooding. Economic destruction from hurricanes occurs both from high-speed winds and rain, which often results in severe flooding. While insurance companies have widened their coverage for hurricanes to offer parametric wind policies, they do not include flood cover. 
According to Floodbase, the largest amount of damage done by the most economically impactful hurricanes comes from flooding, not wind. For example, Hurricane Harvey, the second most economically impactful storm in history, caused $125 million of damage to Houston and its surrounding areas, and was not accompanied by high wind.
The data from Floodbase's solution can be used in models that predict flood locations and estimate the resulting severity of the damage. As a result, policyholders can receive payouts that more accurately match their needs for post-flood recovery, and much more quickly than payouts from adjustment-based policies.