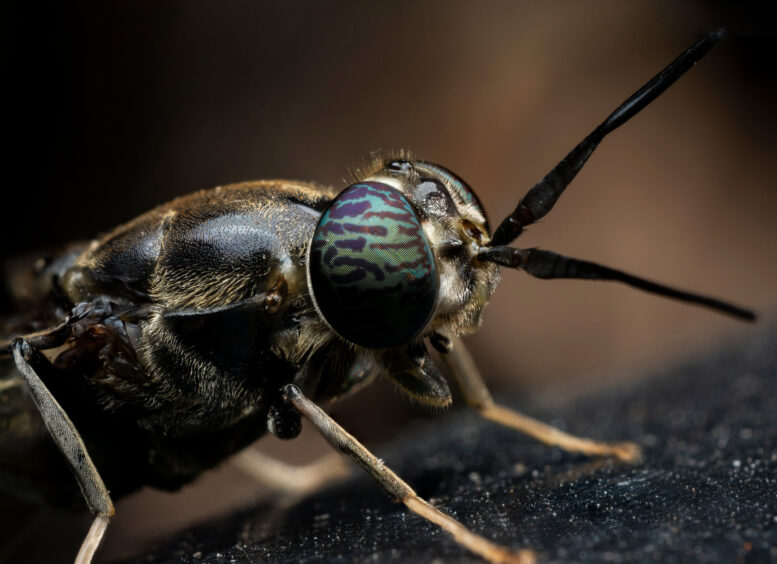 Entocycle, a UK-based startup providing services to the insect farming industry, has raised $5 million in a Series A funding round.
Entocycle supplies technology and solutions to the insect farming industry.
Edible insects have emerged as a compelling solution to feed humans and animals with a much lower environmental impact than traditional proteins.
The sector is expected to take off as rising awareness of the benefits of insects pushes up demand.
The round was led by Climentum Capital and included investment from Lowercarbon Capital, Teampact Ventures, ACE & Company and prominent world-class athletes such as Antoine Dupont, World Rugby player of the year in 2021, Nikola Karabatic,three-times Olympic gold winner in handball, James Haskell, former England rugby international, and Antoine Brizard, volleyball olympic champion with France in 2021.
The funding will be used to roll out a suite of products and services to serve established insect companies and new entrants into the insect industry globally. Entocycle will expand the team from its current headcount of 21 as it seeks to make its products and services more accessible to the market.
"We finally have a solution to decentralize and localize production, solve the global feed shortage and accelerate the transition towards low-carbon alternative proteins, all at once", said Yoann Berno, general partner at Climentum Capital. "We're proud to lead this round, as there's no better insect breeding technology on the market. Entocycle has developed a full stack of breeding solutions for small farmers and full-scale waste managers, which would take years and millions of dollars to replicate."
What does Entocycle do?
Funded in 2016, the UK startup supplies technology and solutions to the insect farming industry. Its 'full farm' design and build service enables large-scale food producers and waste management companies to convert organic waste into insect proteins, fats and fertilisers.
Its flagship product, the Entosight Neo, is a software and hardware package based upon an optical sensor that monitors and collects data on the health and productivity of a black soldier fly colony. It reduces the need for manual human processes such as weighing larvae, multi-step handling and inaccurate counting to result in higher-feed conversion rates, lower mortality and larger insects on farms.
The company has also developed a turn-key modular fly cage and a breeding system. It offers a full black soldier fly (BSF) farm design, commission and build service to new entrants to the insect industry. It said there has also been growing interest from large-scale food producers seeking to secure protein-supply, or waste management companies looking to upcycle organic waste into higher-value products such as protein or lipids.
"We're powering this fast-growing industry globally and helping build a more sustainable and secure future for food and feed," said Keiran Whitaker, Entocycle founder. "We've got the technology and the scientific know-how to unlock the production efficiencies to enable the insect market to really take flight."
Why do we need to farm insects? 
The current food production systems cannot keep up with the nutritional needs of the growing world population in a sustainable way. Not only animal farming and agriculture are major contributors to climate change, causing huge impacts on biodiversity, water and land, but are also among the most vulnerable sectors to the shifts in ecosystems.
Alternative proteins have emerged as a solution to feed humans without exacerbating the problem. There are four types of these proteins: plant-based, cultivated, fermented and insect-based. Edible insect species are over 2,000, which can be eaten whole or as an ingredient in processed food products – both for people and animals.
They have been identified as a key solution as they require less land and water, their farming generates fewer greenhouse gas emissions, have high nutritional values, and can transform low-value organic by-products into high-quality food or feed. Certain species can be used as animal feed or aqua feed, such as fish meal, which is becoming increasingly scarce and expensive. 
In addition to having a much lower environmental impact than animal farming or traditional agriculture, insects are biological waste processors, helping to recycle and decompose material. As such, they can be reared from a vast range of feedstocks, or substrates, and can process surplus food, by-products and other raw materials which might otherwise go to waste. 
Demand for insects expected to soar
The insect protein market is expected to rise by 28.4% annually to reach $9.4 billion by 2030, with the black soldier fly market specifically forecast to grow by 30.5% per year to hit $3.9 billion by 2033. This is being fuelled by rising awareness about the high nutritional value of insects and their limited environmental impact, rising demand from the animal feed industry, and the low risk of transmitting zoonotic diseases.
The lack of standardised regulations globally, however, risks hampering the expansion of the market, alongside the risk of allergies and psychological and ethical barriers, such as disgust or moral concern that the insects are harmed. Emerging markets hold significant opportunities for businesses in this sector, but a lack of awareness of the benefits of insect consumption may also be an obstacle.
Currently, Europe may be among the most fertile ground for the industry after the European Commission approved the consumption of some species. Following Brexit, however, sales of these products were banned in the UK as the country was no longer subject to EU laws, but the issue is being resolved as the Food Standards Agency works on setting its own parameters.
The case for edible insects is compelling, while the current technological advancement and the level of investor appetite indicate solid foundations for the industry. With regulatory support on the way, the sector is due to expand considerably – and supply chain players such as Entocycle may reap the benefits of being pioneers.