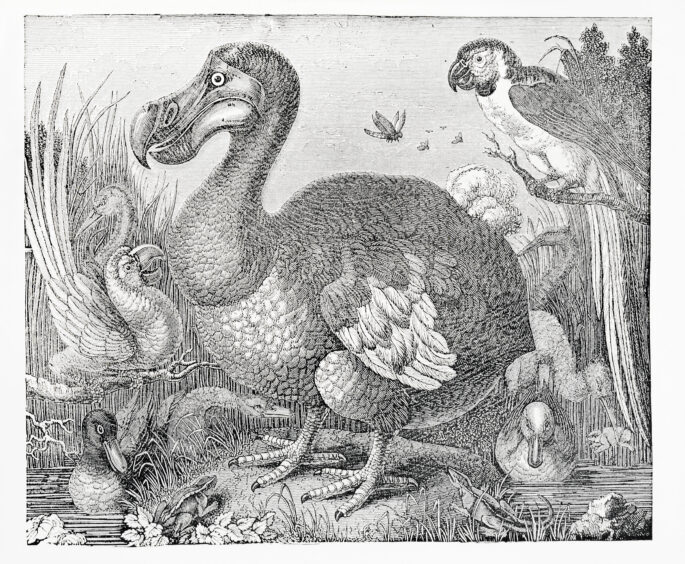 Colossal Biosciences has raised substantial investment with its plans to bring dodos back from extinction, but is this really the best application of biotechnology?
Colossal Biosciences has launched its Avian Genomics Group, which will develop genetic engineering techniques to reverse the extinction of dodo birds.

 

Human activity is driving mass extinction, resulting in the decline of vital ecosystem services. Advocates suggest that de-extinction could reverse some of this damage, but others are not so sure.

 

The hype surrounding de-extinction projects risks distracting investors from the numerous other solutions that biotechnology has to offer.

 
US biotech startup Colossal Biosciences has raised $150 million in a series B round led by the United States Innovation Technology Fund. The investment will broadly be used to accelerate its genetic research and technological development, but has also enabled the launch of its Avian Genomics Group for the de-extinction of dodo birds. 
"The Dodo is a prime example of a species that became extinct because we – people – made it impossible for them to survive in their native habitat," said Dr Beth Shapiro, a member of Colossal's Scientific Advisory Board and lead paleogeneticist for the dodo de-extinction project. 
"Having focused on genetic advancements in ancient DNA for my entire career and as the first to fully sequence the Dodo's genome, I am thrilled to collaborate with Colossal and the people of Mauritius on the de-extinction and eventual re-wilding of the Dodo." 
Bringing back the dodo with advanced biotechnology
Founded in 2021, Colossal Biosciences has developed a diverse suite of biotechnology solutions. These include software tools for the acceleration of scientific discovery, commercialised via the company's Form Bio platform, as well as hardware equipment for the improvement of scientific laboratories. Finally, Colossal is working to develop its 'wetware' portfolio – a range of new technologies that combine biological approaches with artificial intelligence and similar computing systems. 
Each of these solutions is designed to improve capabilities in genetic engineering, the process through which an organism's DNA sequence may be modified by human interventions. The majority are based on a technique known as CRISPR, which involves identifying specific codes of DNA and removing them from cells in exchange for engineered alternatives. 
With its expertise in genetic science, Colossal is currently focused on the resurrection of extinct species including woolly mammoths, Tasmanian tigers, and now the dodo. By reintroducing these species, the company hopes to restore the ecological services they once provided, thereby reversing the consequences of biodiversity loss. 
Is de-extinction the solution to biodiversity loss?
There can be little doubt that the world is in urgent need of solutions to biodiversity loss. Nature is declining at an unprecedented rate, with the global rate of species extinction now thought to be several hundred times faster than the average natural rates of past millennia.  
According to the International Union for the Conservation of Nature, over 42,100 species are now threatened with extinction. Given that this number only accounts for those species that have been assessed, the true figure is likely to be higher. 
Much of this extinction is being driven by human activity, but we would be foolish to think that it will not affect our own survival. With each species lost, we face the corresponding loss of its role in maintaining ecological services such as pollination, carbon sequestration or the natural water cycle. Many species also play the role of providing food or shelter for those around them, meaning that the extinction of one can lead to the cascading loss of several others. This highlights how the elimination of a single population can result in rippling consequences for society at large.   
Indeed, with our dependence on nature for its provision of nutritious food, the management of global temperatures, the stability of the wider economy and other major factors in human wellbeing, the consequences of its decline are almost too dire to imagine.  
On the face of it, de-extinction may appear to be the obvious solution. With advances in biotechnology, each species that goes extinct could simply be resurrected and reintroduced. 
The idea has been met with some concern, however, as it raises a number of ethical debates such as whether de-extinction is a step too close to 'playing God', or whether we should reintroduce species that are less biologically useful simply because we were responsible for their elimination.  
In terms of choosing which species ought to be resurrected, there is also the question of whether their reintroduction would deliver its promised benefits. In theory, extinct species could be restored to their natural habits and return to their ecological function. In reality, there is a risk that their surrounding environment may already have changed to the extent that they would be unable to thrive or, worse still, that they may actually damage the adapted ecosystem. 
When it comes to species that were wiped out as long ago as the dodo or the woolly mammoth, this risk is particularly significant. As much as modern science can tell us, we do not have any detailed first-hand accounts of their activity, so our conclusions on how their reintroduction would impact other species can best be described as informed guesswork. 
Finally, there are some arguments to suggest that de-extinction could undermine any efforts to protect the species that remain with us. The high costs of de-extinction could detract from the funding available for ongoing conservation projects, while the availability of such an apparently obvious solution could lower the motivation to develop measures to prevent biodiversity loss, such as regulatory frameworks or changes in industrial activity. 
What else does biotechnology have to offer?
Given the uncertainties surrounding de-extinction, it seems appropriate to explore the alternative solutions that Colossal's technology has to offer. Alongside its work on de-extinction, the startup is supporting a number of ongoing conservation efforts. Its pipeline includes the development of elephant vaccinations and the creation of a database containing the genetic coding of at-risk species. 
Beyond biodiversity protection, the company's technology could be used to deliver sustainable solutions across systems, ranging from healthcare to agriculture. Indeed, biological engineering has already demonstrated its use in applications such as the treatment of industrial waste, the production of materials and ingredients that would otherwise be derived from fossil fuels, and the development of more resilient and productive food supplies. 
Colossal appears to be aware of these opportunities, as it claims that its work on de-extinction will allow it to refine its technologies and enable their reliable usage in future applications.  
"By gathering the smartest minds across investing, genomics, conservation and synthetic biology, we have the opportunity to reverse human-inflicted biodiversity loss while developing technologies for both conservation and human healthcare," explained Ben Lamm, the company's co-founder and chief executive. 
Given the success of its fundraising, with the oversubscribed series B round bringing its cumulative investment to around $225 million, we can conclude that Colossal's prioritisation of de-extinction over less controversial solutions has gained the market's attention. This is hardly surprising, as the promise of reintroducing well-known species such as the dodo or woolly mammoth is distinctly hard to ignore. 
There is a risk, however, that the hype surrounding de-extinction efforts could distract the investment community from supporting alternative applications of biotechnology. Although the market is currently experiencing a period of rapid growth, estimates suggest that around 400 proven solutions to climate change, disease and other global challenges are currently lying in wait for financial backing. 
On the one hand, Colossal may be able to harness the appeal of de-extinction and develop advanced technologies and techniques that could later be used to bring these solutions to scale. On the other, it could limit the funding opportunities for those proposing other applications that could offer far greater benefits.