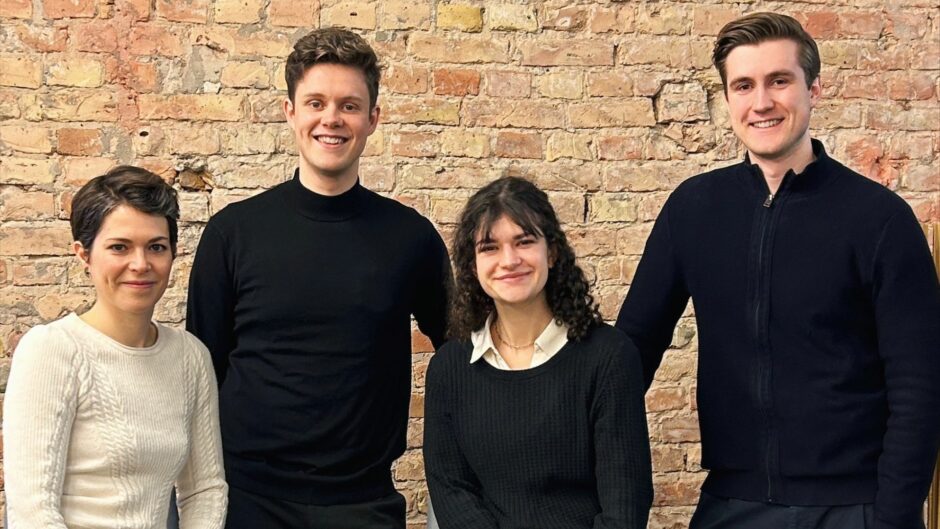 German startup Maya Climate has announced it has closed €1.2 million in pre-seed finance from High-Tech Gründerfonds (HTGF), alongside Antler and high profile business angels.
Maya Climate's platform will provide project financing for natural capital projects.
Pre-seed funding will be used to launch Maya Climate into the market and accelerate product development.
It has been estimated that the project finance market for natural capital should hit $100 billion by 2030.
Germany's High-Tech Gründerfonds (HTGF), one of Europe's leading seed investors. HTGF was joined by Antler, one of the world's leading day-zero investors, the Berlin Angel Fund, and further technology founders and carbon market veterans.
Funding for nature based solutions (NBS)
The funding will allow the Berlin-based startup to enter a market set to experience rapid growth over the next decade. As Nature-based Solutions (NbS) are increasingly recognised as one of the most effective and scalable solutions to avoid and remove carbon from the atmosphere, research suggests that the investment market for NbS will accelerate to $100 billion per year by 2030.
Despite the critical importance of launching NbS projects around the world, project developers often face prohibitively high capital costs at launch. There is an urgent requirement for capital solutions to bridge the gap between project start and first carbon credit issuance.
The object of the Maya Climate platform is to remove the bottleneck of early-stage project funding to ensure that developers are able to start the NbS projects the world so desperately needs.
Maya Climate platform has already raised over $100m in project finance
Since their soft launch a few months ago, Maya Climate has on-boarded a series of large-scale projects, collectively raising more than $100 million in project financing. Agreements are in place with a significant number of investors that use their platform to originate, diligence and invest in those projects.
Maya Climate was co-founded in 2022 by Christian-Hauke Poensgen and Till Tornieporth. The two German entrepreneurs – both in their mid-20s – were previously building legal tech software and consulting corporates on carbon procurement. They left their previous jobs to launch their global digital platform for NbS project financing.
Maya Climate will use the funding to grow its team in Germany, specifically looking at hires for technologists and natural capital experts.
Till Tornieporth, co-founder at Maya Climate, said: "Carbon & biodiversity markets are seeing great interest from professional investors, as well as large emitters that increasingly pursue direct investments in early-stage project stages to ensure highest quality of their portfolios. But access to this fragmented & complex market remains a challenge. We are here to enable investors to build best in class nature capital portfolios."
Challenges in developing the nature based solutions market
While access to capital can be a major bottleneck in delivering nature based solutions, the startup will have to pay strict attention to the questions being asked about how such projects treat local landowners and indigenous peoples.
There are currently 75 million people employed in NbS, 96% of which live in lower-middle-income countries in Asia and the Pacific. Many of these workers are part-timers, and total employment is estimated to be around 14.5 million full-time-equivalent jobs.
According to the researchers at the International Labour Organisation, an extra 20 million jobs could be generated worldwide if investment in NbS were tripled by 2030. This has been identified as a key step toward achieving biodiversity, land restoration and climate goals such as those set out in the United Nations' State of Finance for Nature 2021 Report.
Yet there is no guarantee, however, that NbS employment will meet the ILO's standard for green jobs. This requires jobs to be in the environmental sector, and meet the standards for decent work, including being in line with international and national labour standards, and decent work – defined as productive work that is compensated fairly and in conditions of freedom, equity, security and human dignity.