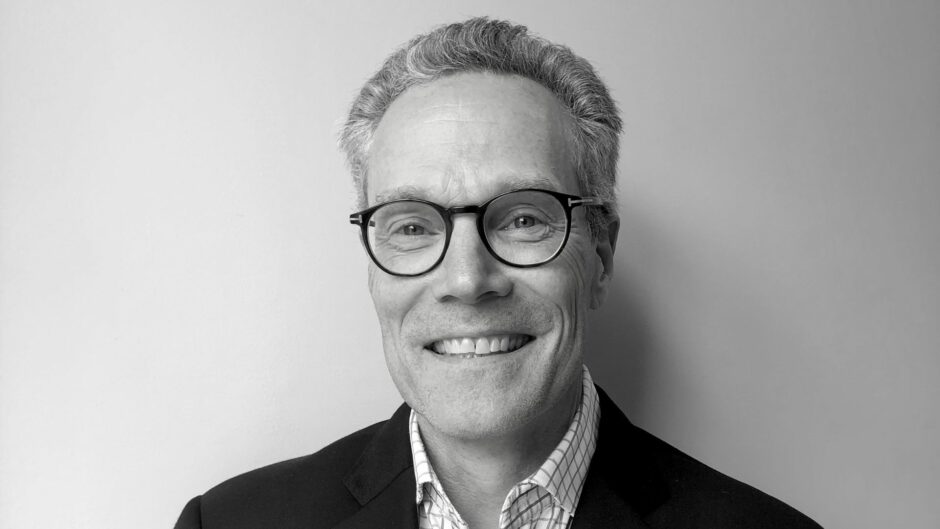 Carbon credit transaction network Carbonplace has announced that it has raised $45 million in a strategic round of investment, as well as officially spinning out and becoming independent.
Carbonplace has become an independent company based in London, led by new CEO Scott Eaton. 
$45 million in funding was received from Carbonplace's nine founder banks: BBVA, BNP Paribas, CIBC, Itaú Unibanco, National Australia Bank, NatWest, Standard Chartered, SMBC and UBS. 
Carbonplace intends to leverage the capital injection to scale the platform, grow the team and expand services to additional banks and carbon market participants, including registries and marketplaces.  
Carbonplace, which has been likened to the SWIFT of the carbon markets, is expected to transform how carbon credits are bought and sold by allowing simultaneous settlement of carbon credits, with immediate transfer of ownership upon payment. This will ensure robust reporting and traceability during the entire carbon credit transfer process.
Some early pilot trades have already been made with a range of buyers, sellers, registries, and exchanges, including global payments technology company Visa, and Singapore-based marketplace Climate Impact X.   Eventually the network will be available to clients of any financial institutions wanting to deliver secure and transparent access to the carbon markets.
Scott Eaton: "With Carbonplace, we are transforming the way that carbon credits are bought, distributed, held and retired. I am excited to take this company to the next level of its evolution, and to help unlock its massive potential to drive significant economic and social value by opening the carbon markets up to the world."
Financial commitment recognises growth potential
The transaction network secured the seed funding from the financial institutions which founded the fintech: BBVA, BNP Paribas, CIBC, Itaú Unibanco, National Australia Bank, NatWest, Standard Chartered, SMBC and UBS. Through the investment, each bank shares equal equity ownership in the new company which will be headquartered in London. The full open platform is expected to launch later in 2023.
The backing banks and financial institutions account for over $9 trillion worth of global assets. While the $45 million investment is minisclue in comparison, it represents a commitment to achieving Carbonplace's vision of accelerating corporate climate action by providing transparent, secure and accessible carbon markets.  And, while the voluntary carbon markets remain relatively small at circa $2 billion, the potential for growth in both the voluntary and compliance markets is immense.
The new company intends to leverage this investment to scale the platform and its team to expand services to a wider client base of financial institutions and accelerate partnerships with additional carbon market participants, including registries and marketplaces around the world.
Robert Begbie, CEO, NatWest Markets: "Carbonplace creates an efficient and secure network for carbon credit transactions. According to McKinsey, global demand for voluntary carbon credits is likely to increase by a factor of 15 in the next seven years. To meet that demand, Carbonplace is delivering a reliable, secure and scalable technology that will form a crucial part of the infrastructure for carbon markets to drive climate action at scale."
How does Carbonplace work?
Building on its user banks' highly regulated and standardised compliance frameworks, Carbonplace ensures transparent and simple customer-to-customer transactions by enabling frictionless counterparty due diligence and onboarding.
That means that its secure distribution network allows for the efficient, secure, and traceable settlement of carbon credit transactions – including the retirement of credits within minutes.
The company has put in place The Carbonplace Rulebook to ensure that all members of the platform adhere to a single set of prudential rules, removing the need for bilateral contracts between buyers and sellers. The standardised contract will make it possible to retire carbon credits within minutes, reducing the legal burden of individually negotiated transactions.
The sharing of information in real-time means traceable and streamlined settlement of carbon credit transactions, with the retirement of credits within minutes. Digital wallets then enable owners to reliably demonstrate ownership to the market, reducing the risks of double counting and simplifying reporting.
Verification of credits plays a key role in building trust
The voluntary carbon markets are still reeling from the scandal arising from the impact (or lack thereof) of some REDD+ carbon offsets certified by Verra. The market is in serious need of a new approach to understanding the integrity and impact of such credits.
When asked about what role Carbonplace could play in such a process, a company spokesperson said: "Carbonplace will only be partnering with registries, exchanges, and marketplaces that adhere to internationally- recognized standards and eventually those adhering to the Integrity Council's Core Carbon Principles. These are the only credits that will be accepted on the platform. As Carbonplace enables customers to learn all the details about the credit they are buying, and to compare it with other credits, this brings transparency to the market."
Carbonplace will be led by new chief executive Scott Eaton. Eaton, who has held a number of senior leadership roles in financial technology and capital markets, is joining from capital markets fintech Nivaura, where he served as CEO.
Prior to Nivaura, he was CEO of London based fintech company Algomi from 2018 until its sale to BGC in 2020. From 2015-2018, Scott was COO at fixed income trading platform provider MarketAxess. Prior to MarketAxess, Eaton held various senior roles at ABN Amro, Royal Bank of Scotland, Deutsche Bank, and at UniCredit where he was global head of emerging markets trading.