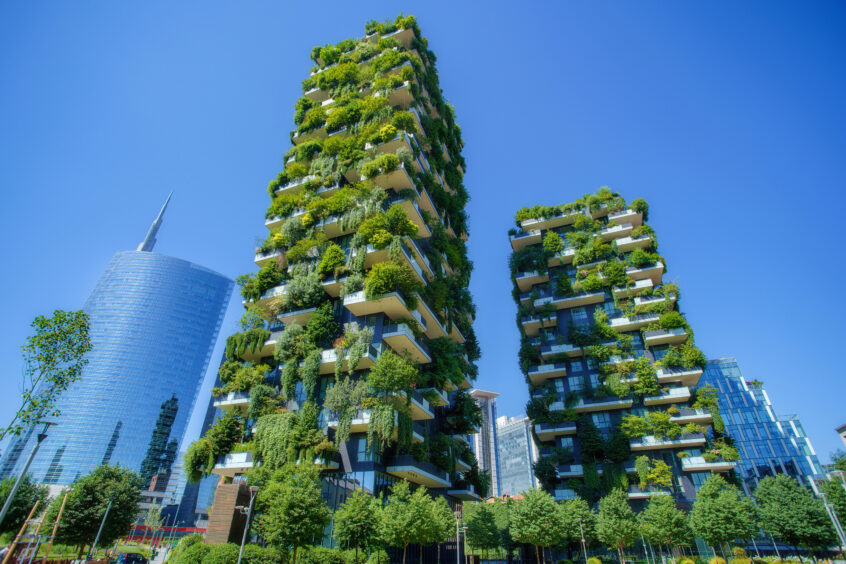 The World Bank has raised a $50 million sustainable development bond (SDB) denominated in Chinese Yuan to stimulate investment while raising awareness of the importance of making cities more sustainable.
The World Bank has issued a $50 million, three-year SDB denominated in Chinese Yuan.
The proceeds of the bond will be used to stimulate public and private investment in projects making cities greener, thereby raising awareness of the importance of improving urban sustainability.
It is also targeting United Nations Sustainable Development Goal (SDG) 11, aimed at making cities more resilient and green.
According to the World Bank, the urban population in low-income countries is expected to double over the next two decades, while the land area that makes up cities is forecast to triple in size. This will require developing resources, infrastructure and services, but is also likely to bring with it major social, economic and environmental challenges. 
The burden of providing the requisite services for burgeoning urban populations, and confronting the challenges will be hardest for cities in low-income countries. Helping to build sustainable urban communities in these countries is an important part of the World Bank's goal of eliminating poverty and promoting shared prosperity at all levels, which are part of the SDGs.
World Bank's Yuan-denominated SDB targets sustainable cities
The World Bank has issued a three-year SDB in the amount of CNH340 million, or approximately $50 million, through the International Bank for Reconstruction and Development (IBRD), which will be due in February 2026. It is being placed by Singapore-based financial services company Gaevekal Capital Limited. The IBRD and the International Development Association together make up the World Bank.
As part of its remit, the World Bank raises funds in international capital markets to finance sustainable activities in developing countries. In its SDB framework, it listed the two goals that are at the heart of its fundraising strategy: to end extreme poverty and to promote shared prosperity, which are aligned with the SDGs.
The framework also provides a list of eligible projects for the use of proceeds of the SDB, as well as exclusions, which include most areas that have been deemed by the UN to be harmful to society or the environment, such as fossil fuels, weapons and firearms, tobacco and nuclear energy.
Almost all of the eligible projects are related to boosting sustainability in cities and include providing or improving basic human services, strengthening institutions and infrastructure, and helping create jobs by providing financial, technical and advisory support for countries undergoing the transition to clean energy.
In terms of populations and segments of society, the World Bank chooses projects that are focused on protecting and empowering vulnerable groups, including women and girls, the poor, and disabled people.
Heike Reichelt, head of investor relations and sustainable finance at World Bank, said: "Cities are home to so many of the world's poor and vulnerable who are increasingly faced with the effects of climate change and other shocks. The World Bank works with its member countries to design cities that are more resilient, equitable, and sustainable."
The World Bank's GPURL strategy on building sustainable cities and communities
The World Bank focuses on promoting sustainability in cities and communities through its Urban, Disaster Risk Management, Resilience and Land Global Practice (GPURL). This practice focuses on the need for urban and rural communities in low-income countries to tackle challenges relating to overcrowding, poverty, lack of infrastructure, and to climate change and natural disasters.
The World Bank takes a pooled approach with bond issuance, with proceeds going to middle-income member countries through IBRD loans and support in a variety of areas suc as water and sanitation, clean energy, agriculture, education, and nutrition. 
Part of this broad pool of sustainable lending is to finance programmes that support sustainable cities and raise awareness among investors of the importance of building resilience and inclusion, as well as accelerating their green transition, especially in developing countries. This will contribute to achieving the UN's SDG 11.
A World Bank spokesperson said: "Proceeds are not earmarked specifically for sustainable cities. We take a portfolio approach and pool bond proceeds for lending to member governments across a range of sectors in line with the sustainable development mission of the World Bank."
Helping cities face challenges helps achieve the  UN's SDG 11
The UN's SDG 11 relates to making cities and human settlements inclusive, safe, resilient and sustainable. Urban populations are expected to increase by 2.5 billion by 2050, which will create financing gaps, especially in poor countries.
The scale and speed by which cities need to ramp up their services, infrastructure and resilience to cope with this rapid urbanisation process will require vast amounts of financing to be directed at cities. The Force for Good Foundation estimated that a total of $195 trillion is needed to achieve the SDGs.
The World Bank's $50 million SDB is meant to help start projects that can attract public-private financing for sustainable cities, in turn stimulating awareness among private investors. These financing gaps are exacerbated by geopolitical events, such as the war in Ukraine, and the failure to act on climate change, which increases the urgency for scaling-up investment to help achieve the SDGs.
The Bank is doing its part by raising funds focused on tackling specific SDG. Other initiatives include fostering policy support among member governments to help low-income countries build cities that are habitable, foster inclusion, are resilient and green, and can provide livelihoods for those that live in them.