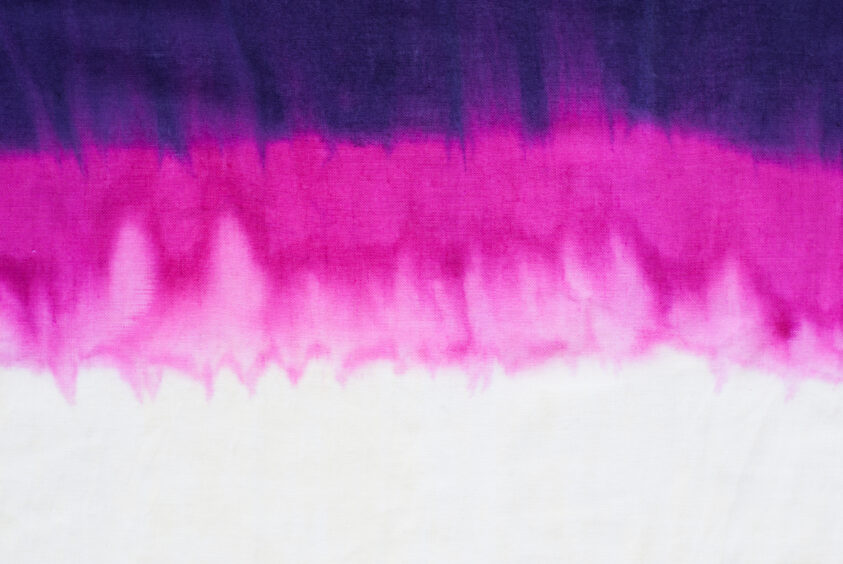 France's Ever Dye, a deep tech company working in the dyeing industry, announced their new funding round led by Maki Ventures and Asterion Ventures.
New dye, made of vegetable waste and minerals, could replace traditional dyes.
Ever Dye claims its dyes uses 15x less energy than traditional processes, and results in no pollution.
Using the funds to scale industrial production, the firm hopes to complete its first textile 

dyeing

process at room temperature in 2023.
The €3.4 million raised will be used to scale development and deployment of its technology, which the company says uses 15x less energy than established alternatives, and releases no pollutants. The company says its goal is to become the sustainable dyeing standard for the global textile industry.
"Fashion is one of the industries most ripe for disruption, and Ever Dye's technology brings a long-awaited, more sustainable solution to dyeing fabrics. Ever Dye's solution ticks all the boxes: it is energy efficient and uses sustainable raw materials and can even be applied to existing dyeing infra. No wonder the team has already won over strong industry partners from luxury to high-street fashion brands," said Maki.vc's Partner Paavo Räisänen.
Dyeing is a sustainability issue across the fashion sector
Cleaning up the textile industry has turned out to be a significant environmental issue. 2021 figures show that 52% of the textile industry's GHG emissions come from dyeing. 
In order to produce, dyeing mills use energy that comes mainly from coal or natural gas and thus release a huge amount of CO2. In addition, dyeing is directly responsible for 20% of global water pollution. To solve this problem, Amira Erokh, a chemist who developed anti-virus textiles for NATO, and Ilan Palacci, an industrial engineer, founded Ever Dye in 2021.
Ever Dye has developed a new bio-sourced pigment, made of vegetal waste and minerals, that is applied in thirty minutes at room temperature. Usually, textiles are put with dyestuffs for hours in autoclaves with temperatures that can reach 130°C, making traditional dyeing processes energy-intensive.
"With Ever Dye's new, novel method, fabrics can be dyed five times faster with fifteen times less energy consumed and without any petrochemicals involved. Our unique green solutions fully fit in existing industrial infrastructures and will reduce the GHG emissions of the textile industry, in addition to conserving water", explained Ilan Palacci, the CEO and co-founder of Ever Dye. "In short, we have been able to create a truly efficient and functioning sustainable dyeing standard for the global textile industry."
An industry-recognised solution supported by the clothing firm Petit Bateau  
The startup was awarded the Innovation Prize 2022 from ANDAM, one of the most prestigious in the fashion industry, and also selected in the innovation programme of Fashion for Good, a global initiative promoting sustainable fashion.
Ever Dye has also won over some of the biggest brands in the industry. Most notably, the clothing firm Petit Bateau has been testing Ever Dye's solution for 12 months in its plant in Troyes, France.

According to Thierry Scaglia, Petit Bateau's Innovation fabrics, Quality and Regulatory Director: "Innovation has always been at the heart of Petit Bateau's DNA, and Ever Dye fits perfectly with the current challenges of transforming clothing manufacturing processes. Our group is committed to a major decarbonization plan, and the future of textile production includes new resource-saving solutions like the one developed by Ever Dye."
Funds raised to finance and roll out the solution on a mass scale
To follow up on the initial phase of success and commercialise the solution further, Ever Dye announced a €3.4 million investment from Maki.vc – an investment fund specialising in DeepTech startups, Asterion Ventures – a French VC focused on funding climate tech and impact startups at a pre-seed and seed stage, and Entrepreneur First, where the 2 founders met. The round also includes a portion of non-equity funding from a French investment bank.  
With the new funding, Ever Dye will shift its production and its dyeing process to an industrial scale. Ever Dye aims to complete the world's first textile dyeing process at room temperature in 2023. Having raised the funding, Ever Dye also intends to triple its workforce over the next two years.
"We are now focused on boosting our solutions technical development and building partnerships with major players in the industry to supply them with the natural ingredients they need to meet consumers' sustainability expectations", concludes Palacci.