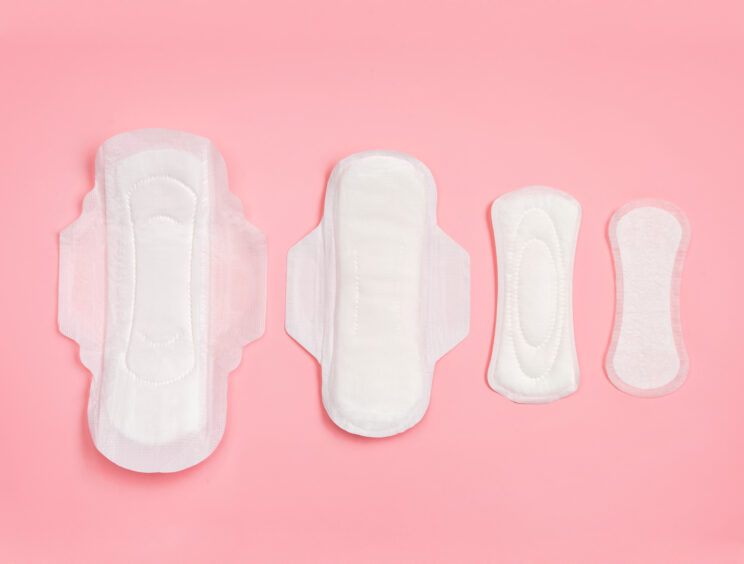 Padcare Labs has raised INR50 million, around $6 million, in seed funding to expand its recycling of menstrual hygiene products. 
Padcare's technology recycles used menstrual pads into cellulose and plastic, which can be used to make products such as packaging solutions, plant pots, tables or paver blocks.

 

Around 300 million tons of menstrual hygiene products are disposed of each year, with devastating impacts on the surrounding environment.

 

Circular business models could enable the transition to a more sustainable and inclusive economy.

 
With its latest investment, Padcare Labs plans to enter into new locations and construct six decentralised recycling facilities across India. It will also expand its portfolio of residential and community projects, while continuing to develop secondary markets for its recycled product. 
"As we look towards our future and the opportunity Clean-Tech in India holds, we realize that we have only scratched the surface, there is so much more to do. There's a long way to go toward helping our country and its businesses be sustainable and more inclusive," said Ajunkya Dhariya, founder and chief executive of Padcare Labs. 
Recovering the value of used menstrual pads
Padcare, based in Pune, Maharashtra, has developed a mechanical recycling technology that enables it to revert used menstrual pads back into the resources from which they are made. Each of its automated units can recycle up to 3,000 pads per day, via a five-step process of disintegration, disinfection, decolourisation, deodorisation and deactivation. 
Through this process, the used pads are broken down into their cellulose and plastic components. These materials are clean, safe and can be used to make new products such as packaging solutions, plant pots, tables or paver blocks. 
For organisations with a daily footfall of less than 300 menstruating individuals, the startup offers a subscription service through which its bins are installed in the customer's bathrooms. Each bin is equipped with sensors that detect when it is full and trigger a pathogenic lock, ensuring that no hazardous waste or unpleasant odours are released. Padcare then collects the filled bins and transports them for disposal at one of its decentralised recycling centres. 
The company recommends that larger companies ought to purchase their own Padcare unit, as the technology is simple and safe enough to be operated by any individual that has received basic training. Customers that opt for this approach are given the contacts of relevant vendors who may be interested in purchasing their output, with Padcare arranging the intermediary logistics. 
In addition to its technical infrastructure, Padcare helps its customers to calculate their current wastage, develop a complete hygiene roadmap and monitor their progress. It also offers various add-on services, such as inclusive awareness programmes or the issuance of monthly certificates highlighting the environmental impacts achieved by using its technology. 
Disposable menstrual pads: A multi-dimensional waste challenge
Most menstrual pads are designed for single use, followed by immediate disposal. They are largely composed of plastic, meaning that their production contributes to the ongoing extraction of fossil fuels while their wastage adds to the burden of plastic pollution. 
The plastic contained within menstrual pads takes between 500 and 800 years to decompose, with various toxic compounds being released along the way. Such compounds are contaminating global ecosystems and working their way into human food chains, with disastrous impacts on the planet and all of its inhabitants. When considering menstrual hygiene products, the addition of natural cellulose fibres can add to this pollution through the transfer of hazardous pesticides. 
With estimates suggesting that the average user disposes of up to 150 kg of menstrual hygiene products throughout their lifetime, this is not an issue to be ignored. In areas with sufficient awareness and infrastructure, most of these products are incinerated or sent to landfill. Although neither of these options is ideal, they may be better than the alternatives.  
For many menstruating individuals, particularly in less developed locations, there is no such infrastructure available. Instead, used menstrual pads may simply be thrown out in the open or flushed down the toilet.  
This can contribute to a number of additional problems, such as the clogging of sanitation systems or the pollution of surrounding water bodies. Furthermore, used menstrual pads provide an optimal breeding ground for various germs and pathogens, exposing local communities to the spread of disease or infection. 
Without well-managed disposal mechanisms, accompanied by sufficient awareness, menstruating individuals may also experience a number of social issues. In many parts of the world, menstruation is considered shameful and undignified. In such a discriminatory environment, menstruators may resort to harmful hygienic practices, or be forced to withdraw from the societal institutions that provide their education and livelihoods. 
Simple solutions unlock multiple opportunities
By recovering the value of used menstrual pads, Padcare Labs creates an incentive for organisations to improve their approach to waste management in the knowledge that secondary markets are beginning to emerge. This not only reduces the volume of menstrual hygiene products that go to waste, but also establishes a supply of recycled resources that can displace the ongoing consumption of virgin alternatives.  
At the same time, the company's customers are able to provide their menstruating employees and visitors with the privacy and dignity of a well-managed disposal system. When coupled with targeted awareness programmes, this could encourage the adoption of safe and hygienic practices while creating a more inclusive, productive and empowering environment. 
Padcare's simple solution provides a clear example of how circular business models can yield multiple benefits across the board. In a world where waste can be reframed as a valuable opportunity, there is some hope for a fair and sustainable future.