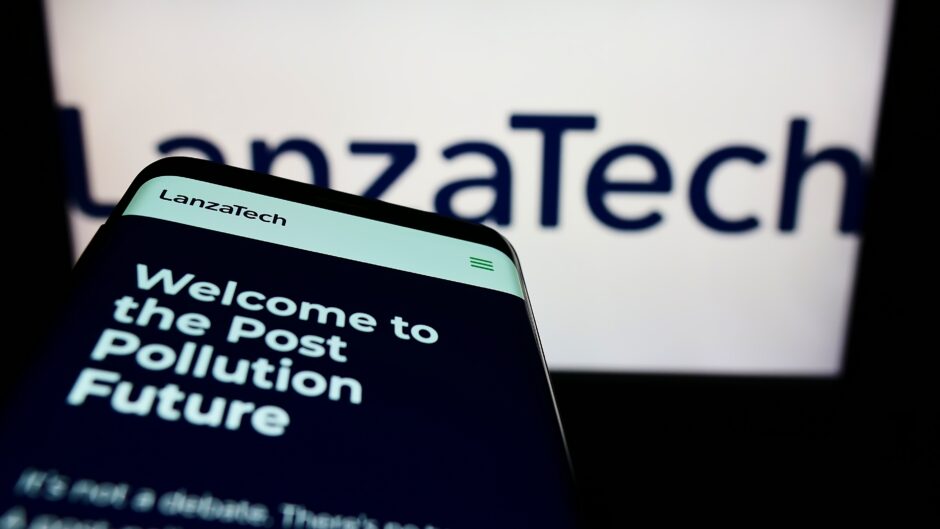 Carbon capture and transformation group LanzaTech Global has begun trading on the US NASDAQ exchange. The company's common stock and public warrants begin trading under ticker symbols LNZA and LNZAW, respectively.
LanzaTech raises $240 million in AMCI deal, and becomes the first carbon capture and transformation (CCT) company to start trading on the NASDAQ.
The company expects its licence driven business model to drive rapid global deployment of its technology, with breakeven expected in 2025.
While the carbon capture and storage (CCS) market may have challenges in efficiency, cost and deployment, transformation of waste CO2 could play a critical role in achieving net zero.
Trading in the company's stock has begun following the successful completion of the business combination with AMCI Acquisition Corp. II. Total transaction proceeds of approximately $240 million are expected to fund company's business plan through estimated cashflow breakeven in 2024.
Jennifer Holmgren, Chairwoman and CEO of LanzaTech Global, Inc said: " The proceeds enabled by this transaction, coupled with the additional strategic partnerships we have signed with some of the largest energy and industrial leaders across the globe, provide a significant runway for us to drive shareholder value and execute on our mission of providing equal access to a post pollution future for all."
What does LanzaTech do?
LanzaTech converts waste CO2 using a biocatalyst to transform emissions into fuels and chemicals. Through application of their technology, steel mill emissions have been converted into sustainable aviation fuel, clothing ranges, laundry detergent, household cleaner and fine fragrances.
In the last few months there has been a rapid growth of mainstream interest in the opportunities involved in carbon capture and use. LanzaTech has the ability to convert CO2 to ethylene replaces fossil fuel feedstocks. The process provides an alternative to the conventional fossil fuels process, which emits 1.47 tons of CO2 per ton of ethylene produced, and opens up opportunities for industrial carbon capture.
In the last year alone the company has been a finalist for the Earthshot Prize, signed a licensing deal with Woodside Energy and announced partnerships for the use of tyres, creation of PET plastics and more.
Building a circular carbon economy
LanzaTech's gas fermentation technology is designed to provide a profitable pathway for alleviating the significant carbon problem of heavy industry and manufacturing. Through technology and applications that are designed to touch multiple points of carbon use, LanzaTech believes it can offer a solution which could be a meaningful contributor to solving the global carbon crisis.
Through their technology, steel mill emissions have been converted into sustainable aviation fuel, clothing ranges, laundry detergent, household cleaner and even fine fragrances. This in turn supports the creation of industrial symbioses and the development of circular industrial models. Any transformation that sees substitution of virgin fossil resources with alternatives contributes towards the net zero transition.
LanzaTech's scalable technology is designed to enable participants in many industries to reduce their carbon footprint and overall environmental impact in a profitable way and to help end users replace materials made from virgin fossil resources with materials made from recycled carbon. Long term this supports a more sustainable future by helping customers' achieve their sustainability and ESG goals, as well as helping industries meet mandated emissions reduction targets.
LanzaTech is strongly positioned for market growth
Since its inception in 2005, LanzaTech has scaled proprietary bio-reactors for its novel fuels and chemical production process, using waste carbon emissions as a feedstock. With three commercial facilities using its technology and over 1,250 patents covering multiple aspects of the technology platform, LanzaTech's vision is to create a just energy transition for all.
LanzaTech is one of the most advanced companies in the carbon capture and transformation space, with a string of partnerships and investments in its wake. October 2022 saw one of the world's largest investors in low carbon energy, Brookfield Renewables (NYSE:BEP), invest $50 million in the company with a further commitment of $100 million in plant finance (if milestones are met).
Paving the road to net zero?
While LanzaTech is best known for its work on sustainable aviation fuel and the transformation of steel mill emissions, as well as its recent breakthrough in the creation of ethylene, the company's technology is developing approaches using a variety of waste feedstocks.
According to Holmgren, LanzaTech's technology platform highlights a future in which consumers are not dependent on virgin fossil feedstocks in their daily lives. The company's goal is "to challenge and change the way the world uses carbon, enabling a new circular carbon economy in which carbon is reused rather than wasted, skies and oceans are kept clean, and pollution becomes a thing of the past."
At the same time, the company's licencing driven business models keeps capital requirements light, allows for rapid deployment of its patent-protected technology, but also creates a global opportunity unencumbered by geography. By licensing its technology to customers, LanzaTech provides an opportunity to make significant progress toward sustainability goals.
LanzaTech's management believes that its commercially viable technology has the potential to enable decarbonisation in many of the world's most carbon intensive industries.
There are questions that remain about how effective carbon capture, transformation and use will be in achieving net zero. Sustainable Fitch, a division of financial services provider Fitch Ratings, has released an in-depth report on the risks of investing in carbon capture, utilisation and storage (CCUS) developments. Ultimately, it concludes that historic underperformance and technological limitations will continue to challenge the sector's viability for the foreseeable future. 
However both the International Energy Agency and the Intergovernmental Panel on Climate Change have stated that emissions reductions alone will not be enough and that CCUS has a key role to play in filling the gap. Countries across the world have already begun to prioritise the expansion of CCUS. From Australia to Scotland, the US to the EU, governments have announced various tenders, incentives and funding opportunities that place CCUS at the very heart of their climate strategies. 
With over 15 years experience in the sector and the successful deployment of its technology, LanzaTech may well have learned how to navigate the pitfalls of the sector.