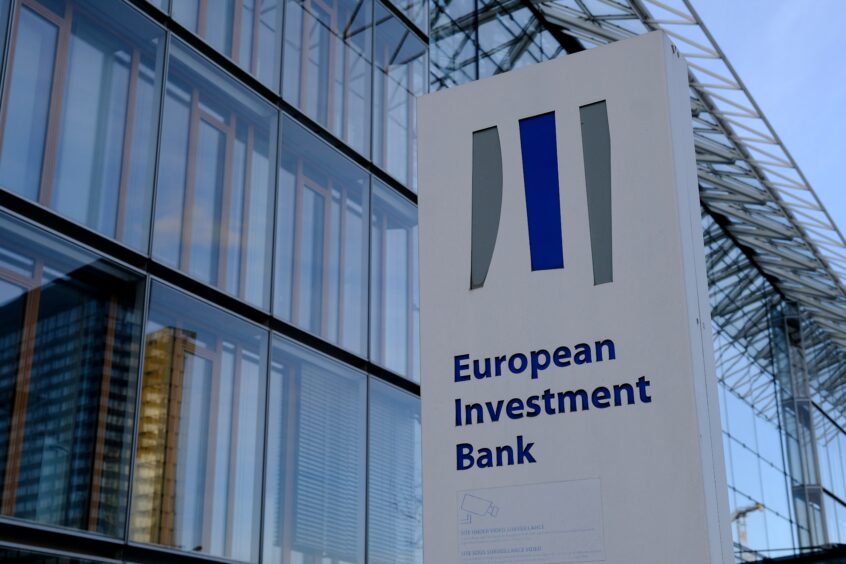 The EIB is to back GEF's new South Asia Growth Fund III with a $40 million investment, which the fund hopes will mobilise up to $300 million aimed at energy and environmental projects, mostly in India, with an aim to helping achieve the UN's SDG 13 and SDG 5, the latter also a priority in India's latest national budget.
The European Investment Bank (EIB) has announced a $40 million commitment to back the $300 million GEF South Asia Growth Fund III, a climate action fund focused on impact investments in India and South Asia.
Continuing along the lines of the South Asia Growth Fund II, the new fund will invest in green energy and energy efficiency, improving water usage, and environmental products and services.
Besides helping achieve the UN's Sustainable Development Goal 13 on climate action, the new fund will also help achieve SDG 5, achieving gender equality, by boosting female entrepreneurship in climate finance in India, which ties in with one of the opportunities for growth in India's most recent national budget.
GEF Capital Partners (GEF) was spun out of the Global Environment Fund in 2018, with a focus on investments promoting the efficient use of scarce resources while also minimising impact on the environment. Sectors in which GEF invests include clean energy, waste management, water use, and land management, mainly in the US, Brazil and India.
GEF's South Asia Fund II launched in 2019 targeting projects that would improve energy efficiency and clean water suppliers in India and surrounding countries, with a focus on investing in small- and medium-sized (SMEs) businesses. GEF was able to raise and deploy $200 million from investors, with EIB contributing over $25 million.
GEF South Asia Fund III will continue in the footsteps of its predecessor
The GEF South Asia Fund III continues the work of GEF's prior fund, investing in SMEs, primarily in India, that are focused on tackling climate change and work towards environmental stability. The fund aims to mobilise and deploy a total of $300 million, with up to 10% also being targeted for projects in other South and Southeast Asian countries.
Examples of Indian businesses in GEF's portfolio that are targeting environmental impact vary widely, ranging from energy solutions for data centres, photovoltaic cell manufacturers and analytics to decarbonise the logistics sector, to hybrid seed production and distribution, and water and waste water management solutions.
EIB Vice-President Kris Peeters said: "The EIB, the EU climate bank, confirms its support to India in delivering its commitments under the Paris Climate Agreement, creating a partnership on climate action that benefits India, the European Union and the entire world.
"As part of this commitment, the EIB is helping to catalyse over $500 million of growth capital investing into climate companies in India through our current and past partnerships with GEF Capital. This new operation is also expected to have a significant impact on gender equality in climate finance in India. The EIB is committed to supporting further investment in gender-smart climate finance, in India and elsewhere."
What is the transition funding gap in developing countries and how is the EIB helping?
At COP 27 in 2022, the Sharm el-Sheikh Implementation Plan highlighted that developing countries needed between $5.8 and $5.9 trillion leading up to 2030 to implement their nationally determined contribution plans (NDCs), but also pointed out concerns over affecting a just energy transition. 
A call to shutdown coal-fired coal plants in South and Southeast Asia, for example, has to be balanced against the rising need for electricity in growing economies in the region. Further, many of these plants are also in early stages of their lifecycle, which would require writing down the assets carried by investors, and local and multilateral banks.
The EIB is helping local banks and fund managers raise funds to invest in green energy and transition related projects through its own contributions, and via its direct involvement. In September 2022, the bank opened its representation office for the Southeast Asian and Pacific region, and committed to investing up to €1 billion annually in Indonesia alone to help the country meet its 2060 net zero pledge.
As the world's largest multilateral lender, the EIB has been a development part in the developing world for over 40 years. The EIB functions as a catalyst to attract the funds that are needed to meet the UN's SDGS, with a particular focus on number 5, gender equality, in Asia.
How is the new fund creating impact?
EIB has been actively investing in India since 1993, and has €4.6 billion for 23 projects during that period. Most of the financing (90%) has gone towards transportation and energy-related projects, with the bank focused on helping India meet its commitments under the Paris Climate Agreement
GEF's third South Asia Fund seeks to continue the work its prior fund was doing in the area of financing clean energy and energy efficiency projects, and hopes to leverage EIB's $40 million contribution to deploy up to $300 million, bringing the total deployed by its two funds to half a billion dollars. 
The GEF South Asian Fund III, like its predecessor, targets the achievement of the UN's SDG 13, climate action. It will also focus on investing in projects that focus on gender equality, and in particular boost female entrepreneurship in climate finance in India, which will help achieve SDG 5, gender equality. 
This ties in with two of the four growth opportunities listed in India's most recent national budget, helping ensure investor support not just for the current fund, but potentially boosting GEF's chances for further fund raising.
The economic empowerment of women and green growth have been identified as areas that will help accelerate India's path towards the goals of its India@100 initiative, which is based on "4S" guiding principles: social progress, shared across regions, environmentally sustainable, and capable of facing external financial shocks.
Compared to prior budgets, the tone of the budget appears to recognise the need to act on empowering women. While sceptics may view this as politicking in the run-up to the general elections in 2024, the hope is that actions by industry and finance will have demonstrated the practicality of helping achieving UN SDG 5, greater gender equality, in India.