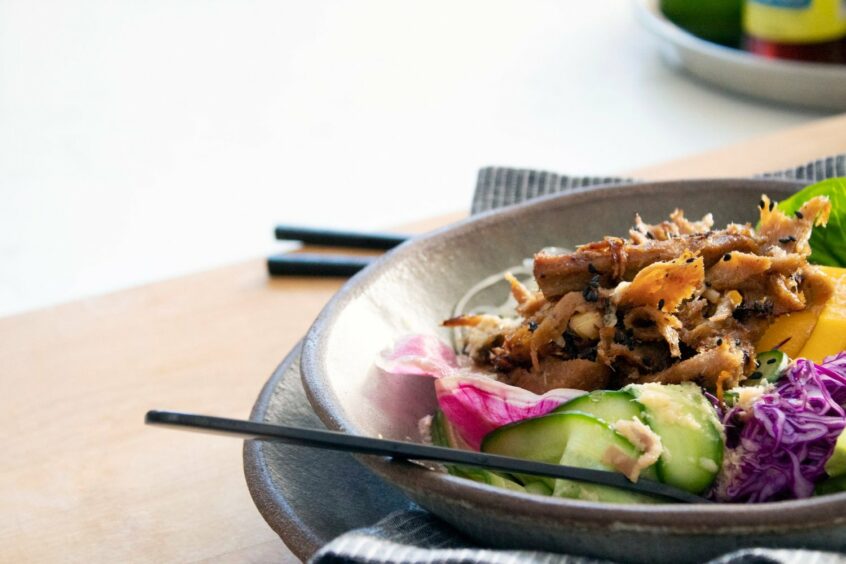 US-based startup Planetarians has raised a $6 million seed II round to fund commercial production of its patented, whole-cut, plant-based protein based on just two ingredients.
Planetarians has raised $6 million to open a full-scale production facility for its first commercial agreements.
Its plant-based whole cuts are made with spent yeast from commercial fermentation facilities and native plant proteins left from vegetable oil extraction.
This means the company is taking part in the circular economy while driving down costs and environmental impacts.
The investment round was led by San Francisco-based Mindrock, which was joined by Traction Fund, Techstars, SOSV, and ZX Ventures, the corporate venture arm of beer brewing giant AB InBev (EBR:ABI). The new funds will be used to open a full-scale production facility for the company's first commercial agreements.
What does Planetarians do?
The startup uses spent yeast from commercial fermentation facilities and native plant proteins, such as soy flakes, left from vegetable oil extraction. It says that its whole cuts of protein have the same flavour and chewy texture of meat with "near zero fat content" and a "dramatically better climate impact than beef, chicken, or other plant-based proteins".
"While the protein industry was developing new ways of manufacturing that poured money into expensive infrastructure,' said Ulvi Rashid, head of investments at Mindrock, "Planetarians acted from first principles to re-purpose already existing ingredients to create affordable and sustainable meat."
What are the benefits of reusing spent ingredients from other industries? 
The company worked closely with AB InBev for seven months on due diligence for its vegan meat and production process before ZX Ventures decided to invest. It said that the compact size of Planetarian commercial production facilities allows co-locating with brewers and or food processors interested in vegan meat on demand.
"It took seven years of R&D to work through the long list of ingredients that are possible for plant-based proteins," said Aleh Manchuliantsau, co-founder of Planetarians, "before we realized that one readily available fermented protein, spent yeast from breweries, could combine with soy flakes and other native plant proteins to deliver a meaty taste and texture at a low cost compared to the alternatives."
This means that both Planetarians and its suppliers are part of the circular economy, as the spent yeast and the vegetable oil extraction byproducts find a new life instead of being thrown away. To learn more about circular business models, read our explainer here.
Upcycling those ingredients also reduces water and power consumption, which Planetarians said that, according to third-party analysis, makes its products' carbon footprint 50 times lower than animal meat and 9 times lower than other plant-based alternatives.
Max Barnthouse, Planetarians co-founder and chef, said: "Like many other hard-working entrepreneurs and scientists, we have been trying to discover an alternative protein that hits all the marks. I think we have finally found it."
Affordability is key in wider adoption of protein alternatives
Planetarians operates a pilot facility in Hayward, California, and has conducted several trials with food service and hospitality companies that have converted to regular customers. Its target market is schools, senior housing and other institutional food services seeking nutritious, clean and affordable alternative proteins. 
Indeed, the fact that many of these products are priced at a premium is one of the main hurdles in their wider adoption. Alternative proteins are a key solution to reduce the environmental impact of individuals' diets, but consumers need to be incentivised to change their behaviour.
While continued innovation in the sector is making price parity with animal products more of a reality, it is encouraging to see startups sourcing the most affordable ingredients they can find. Serving them in institutional food services is also likely to drive change at a faster pace as well as satisfy the demands of younger generations, who are increasingly asking for systemic change to address environmental issues.