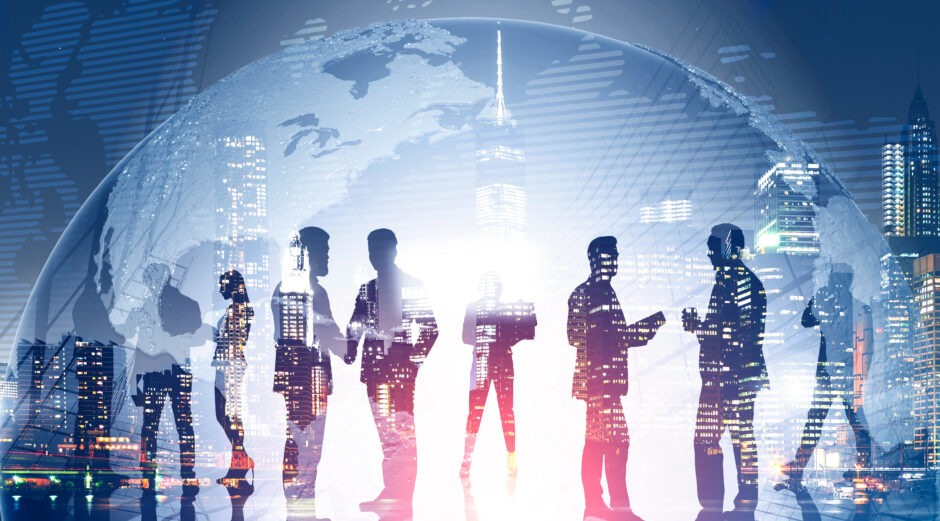 UK cleantech venture capital hit £3.2 billion in 2022 but needs focus to compete with the US and EU. The Cleantech for UK Initiative has been launched, a coalition with combined funds of over £6 billion, to build the next generation of cleantech champions.
The Cleantech for UK Initiative brings together backing of £6 billion for UK cleantech.
2022 saw £3.2 billion invested in UK cleantech but scale is not yet being achieved by many startups.
The UK has a strong innovation scene but there is a consistent gap in follow-on funding from the innovation stage.
The initiative, which met for the first time at Imperial College London, is supported by Bill Gates' Breakthrough Energy and organised by Cleantech Group. At the launch were Bill Gates and UK Prime Minister Rishi Sunak, where they discussed how to create the next generation of global cleantech champions in the UK.
The goal of the initiative is to help drive the UK's cleantech innovation sector. It proposes a number of steps to achieve this: by improving commercialisation of innovation, focusing on spinouts and scale-ups, encouraging stable, long-term policy signals and regulation for cleantech, as well as strengthening the cleantech ecosystem's connections within the UK and abroad. These are clear and well-established routes to building an innovation ecosystem, but it remains to be seen whether or not the UK can step up to the plate.
UK cleantech VC outperformed the US and EU
According to research from Cleantech UK, UK cleantech outperformed global VC investment trends in 2022 at £3.2 billion, successfully attracting international as well as domestic capital. That is despite an overall global contraction in venture capital, driven by concern about the war in Ukraine and growing inflation. In fact cleantech investment in the EU fell by 16%, while the US saw a fall of 24% in 2022.
In the US this gap is expected to reverse however, especially following the passing of the Inflation Reduction Act. Cleantech UK estimates that the IRA will have the same impact on the US market as a spend of £36 billion would have in the sector in the UK. The EU's Green Industrial Plan is also expected to have a significant impact on demand for cleantech and innovation in the climate and sustainability space. The UK's biggest challenge, one shared by many states, is the lack of an overarching and consistent approach to the development of a green economy to drive the low carbon transition. That means an alignment of industrial, environmental and taxation policies at the very least.
Aniruddha Sharma, chief executive of Carbon Clean said: "By providing a common consistent framework, the Inflation Reduction Act (IRA) has delivered the certainty needed to attract investment and build the market for CCUS. We saw this first-hand at Carbon Clean, with an immediate 64% jump in enquiries after the IRA was signed into law. The UK remains uniquely placed to be a global leader in CCUS, but it must act quickly to match this long-term funding certainty".
While UK innovation is strong, commercialisation can be weak
The UK suffers from a problem that has consistently dogged the startup world in every sector, and that is where and when funding is available. The issue is that gaps at pre-seed and growth stage mean that sometimes world-class research and a leading innovation track record are not reflected in the amount of cleantech scale-ups produced. The 'valley of death' or the gap between innovation and commercialisation, continues to be the biggest challenge.
Overall cleantech investment doubled between 2019 and 2020 but then began to fall in terms of deals done. Funding continues to increase in terms of deal size. The total number of deals continued to fall over the past two years, from a high of 263 in 2020 to 226 in 2022, but did show increasingly larger average deal sizes.
What the Initiative argues is that innovative mechanisms are needed to support first commercialisation and increase private funding at Series B+. There are new entrants at Series B size, including funds like Just Climate and Decarbonization Partners, but they are yet to invest in the UK market. This is especially important when the debt market isn't really an option for most companies at this stage.
Prof. Ramana Nanda, Director, Institute for Deep Tech Entrepreneurship, Imperial College London warned: "It is harder to build cleantech companies because the minimum viable scale to test technologies can be substantially larger, requiring a lot more capital for early stage de-risking. You also need to know how to sell to entrenched incumbents, and know your way through regulation; managers need to understand all these aspects as well as raise sufficient financing from credible investors in order to build a successful cleantech business".
Founding members of the coalition are: Imperial College London's cleantech accelerator Undaunted, cleantech venture capital investor Clean Growth Fund, cleantech venture capital investor Kiko Ventures, cleantech venture capital investor Breakthrough Energy Ventures, climate-led investor Just Climate, and alternative asset platform Legal & General Capital. The work of the coalition will be facilitated by Cleantech for UK.