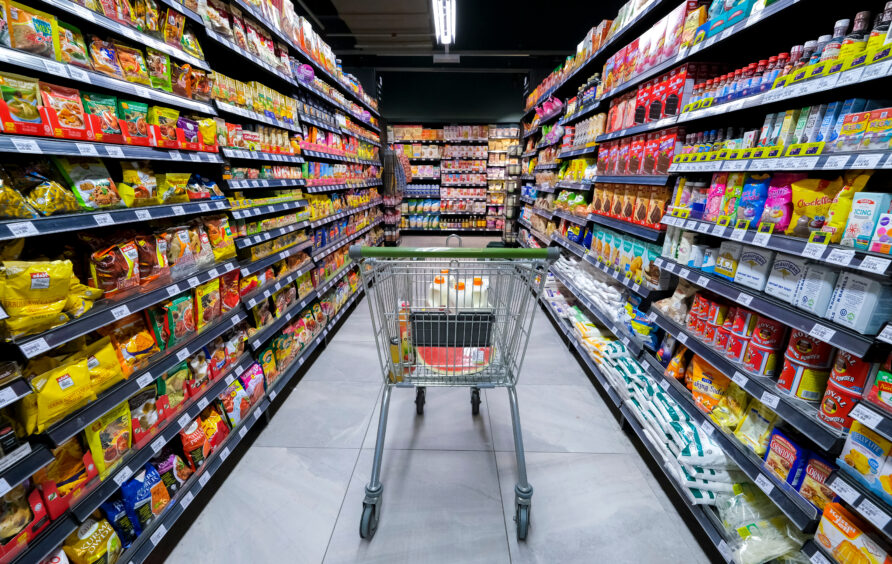 CarbonCloud has raised €7.5 million to expand its software solution for calculating, monitoring, reducing and communicating the climate impacts of food and beverage products. 
CarbonCloud's platform helps food and beverage companies to monitor, improve and report on the climate impacts of their product portfolios.

 

Climate change cannot be limited without drastic reductions in the emissions of the global food system, but the complexity of its value chain makes it difficult to develop effective strategies.

 

The rising expectations of investors and consumers will drive corporate demand for data-driven solutions.

 
Founded in 2019, CarbonCloud has consulted decades worth of research to develop a climate intelligence platform with a specific focus on the global food industry. With its resulting software solution, stakeholders from across the food value chain can access real-time information on the climate impacts of different products. 
The startup's initial customers include Dole (NYSE:DOLE) Sunshine Company, Oatly (NASDAQ:OTLY) and Tenzing. With its €7.5 million investment, led by Peak and Cusp Capital, it will accelerate its plans for future expansion. 
"We have witnessed the food industry waste valuable resources searching for supply chain emissions data but this network problem can only be solved digitally. The latest investment provides us with strong tailwind when rolling out this much-needed digital solution to the global food industry," said Dr David Bryngelsson, founder and chief executive of CarbonCloud. 
The complexity of global food systems
Food production generates around 17 billion metric tons of greenhouse gases each year, around a third of the global total. Estimates suggest that almost 40% of these emissions stem from agricultural production, while 32% arise from land-use conversion and the remaining 29% are split between supply chain activities such as transportation, processing and packaging. 
If the world is to achieve its net zero transition, these emissions must be drastically reduced. Indeed, studies have shown that even the complete elimination of fossil fuels would not be enough to limit global warming without the complete transformation of the global food system. 
Given the complexity of the food value chain, however, it can be extremely difficult for companies to determine the climate impacts of their operations. Without a clear understanding of the issue, their efforts to make improvements are essentially flying blind.  
Furthermore, they are unable to provide their stakeholders with transparent disclosure to help them to identify corporate risks or make comparisons between different products. This creates a lack of accountability, as stakeholders do not have a clear overview on which to base their demands. 
Automated mapping to enable informed decision-making
CarbonCloud intends to address these issues, with its platform enabling customers to calculate, monitor and communicate the value chain emissions of their product portfolio.
Its methodology accounts for emissions that are generated throughout each product's lifecycle, including those associated with agricultural production, processing, packaging and transportation. By following the same rules for every calculation, it ensures that its figures remain consistent and comparable. 
At its foundation, the company's automated software engine uses guidelines established by the Intergovernmental Panel on Climate Change to determine the climate performance of agricultural products. This is then layered with additional data from national and international agencies, businesses and academic institutions, to cover additional factors that can affect the footprint of specific products. 
Next, the platform creates a digital representation of each item's value chain to provide a birdseye view of its Scope 1, 2 and 3 emissions. Through this simple visualisation, users are able to pinpoint their major sources of emissions and identify any opportunities for improvement. 
As the software operates in real-time, CarbonCloud customers can repeat this process to monitor the success of their efforts. They can also generate instant reports, which are compliant with recognised standards and can be shared with various stakeholders.  
Above all, CarbonCloud encourages its clients to share their findings via its ClimateHub database, which allows companies to benchmark their progress against others in the industry while enabling investors and consumers to compare the impacts of different products. 
A timely response to stakeholder demand
In recent years, the food industry has faced increasing scrutiny over the sustainability of its operations. Investors are beginning to recognise the material risks of the sector, while consumers are starting to base their purchasing decisions on environmental considerations.  
As stakeholders become more willing to engage in the sustainable transformation of the global food system, they are actively seeking the information that will allow them to do so effectively. Companies that are able to provide such information are likely to remain competitive as they can demonstrate a lower risk profile to investors while appealing to the demands of conscious consumers.  
On the other end of the spectrum, those that fail to deliver transparent disclosure will become significantly less attractive. If they cannot assess their environmental impact, they will be unable to address or report on any operational risks to their supply chain. They will struggle to comply with emerging disclosure standards, and are likely to receive significant backlash should they attempt to make claims that cannot be substantiated. 
CarbonCloud's platform could be immensely valuable in helping food companies to navigate these shifts in their market environment. As stakeholder expectations continue to rise, such solutions are likely to be high in demand.