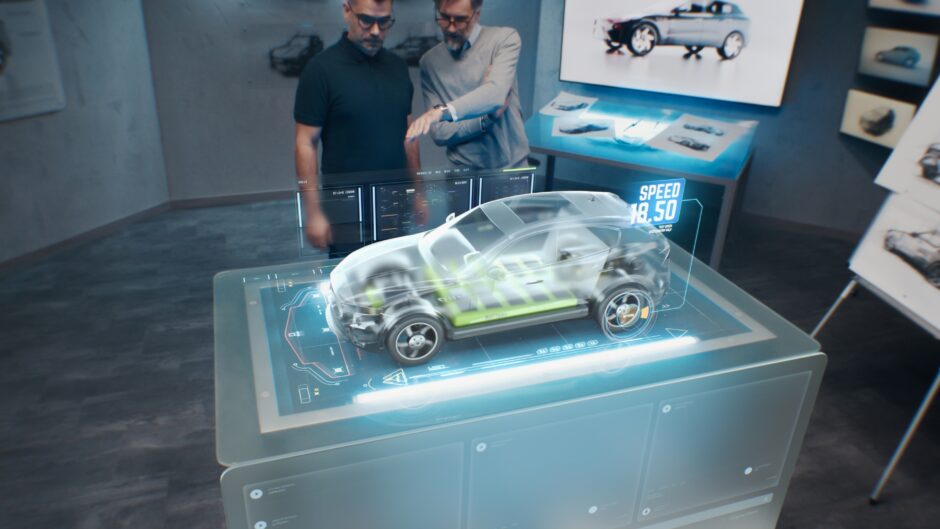 US-based Electra Vehicles, a provider of AI-based software solutions that help optimise battery performance EVs and energy storage, has raised $21 million. The funds will be used to scale operations, boost its technical and sales teams, and expand geographically.
US-based Electra Vehicles, a B2B provider of artificial intelligence (AI) based software solutions for electric vehicles (EVs) to improve safety, battery and lifecycle performance, has raised $21 million in a funding round.
Optimising battery life will improve EV operating efficiencies, and are seen as critical to managing grid performance and overall transition to clean energy.
Improvements in battery performance are critical to the global need to increase the current size of the energy storage market 50x by 2040, according to the IEA.
To meet the climate and sustainable energy goals in its sustainable development scenario, the International Energy Agency estimates that about 10,000 gigawatt-hours (GwH) of battery and electric energy storage will be needed by 2040. This is 50 times the size of the current storage market, and will require the development of better and more cost-effective electricity storage solutions. 
Battery management systems (BMS) are critical to improving the safety, reliability and performance of batteries. Software and digital twin technology, which have been shown to be effective in enhancing plant and equipment life and performance in industrial applications, are now being used in BMS applications.
Electra Vehicles raises $21 million to fund growth
The company's latest funding round was led by Italian venture capital firm United Ventures, along with follow-up funding from Stellantis Ventures, part of Netherlands-based electrical drive module manufacturer Stellantis (NYSE:STLA). LIFTT S.p.A, Club degli Investitori, and Blackberry Limited (NYSE:BB) also contributed to the round.
Founded in 2015 by energy storage expert Fabrizio Martini, who developed a battery system for Venus-bound spacecraft for NASA, the company also has an Italian branch in Turin, Italy. In its first investment round in 2021, Electra raised $3.6 million, and has grown its customer base to add tier 1 and tier 2 suppliers to automotive companies. 
Fabrizio Martini, CEO & Founder of Electra Vehicles, said: "The year 2023 has already been pivotal for Electra as we are signing several commercial contracts with international OEMs and are in the process of doubling our headcount to further deploy our cutting-edge technology throughout the fast-growing EV industry. We look forward to working closely with our new partners at United Ventures and Stellantis, and to growing our relationship with our long-time supporters at LIFTT, Club degli Investitori, and BlackBerry."
In January 2023, Electra announced that its AI-based BMS EVE-Ai, in partnership with Blackberry's cloud-connected automotive platform IVY, had been selected to go into the digital cockpit on a Voyah EV, made by DongFeng motors, the second largest EV maker in China. 
What are Electra's plans for the funds?
Electra plans on using its latest financing round to expand geographically, as well as to scale its operations and develop its software technology. Having established an office in Turin, one of the countries the company plans to expand in is Italy, which is also where two of its investors are located. 
Funding from Stellantis will also be beneficial to its plans to expand its presence across Europe. Part of its growth plans include increasing the size of its technical and sales teams to respond to demand for its solutions, which help improve battery performance across the entire lifecycle, from new products off the assembly line to decommissioning. 
Martini added: "Electra is proud to power the acceleration of worldwide vehicle electrification by eliminating range anxiety and extending battery lifetime, all within strict safety requirements. The support shown for Electra in raising an oversubscribed funding round in difficult market conditions is a testament to the demand for Electra's AI battery software. This is a clear endorsement of the value that the Electra team continues to create and bring to market".
How do Electra's products help optimise battery performance?
Electra's AI-based software solutions are aimed at EV makers, and other sectors that have use of battery storage. It has built a repository of battery types across multiple vehicle models, resulting in a database of operational information relating to over 300 battery and capacitor chemistries. Among these, lithium-ion is the most commonly used battery chemistry.
The company's three main products to optimise battery management are built around a core, patented technology, the Adaptive Battery Digital Twin, which uses AI and machine learning (ML) to optimise battery usage, charging times and methods, and derive predictive maintenance schedules. Predicting when a battery might need to be repaired or undergo maintenance can help improve its life and total cost of ownership.
Vito Giallorenzo, General Manager of IVY and Head of Corporate Development at BlackBerry (NYSI:BB), said: "Electra was the BlackBerry IVY Innovation Fund's first investment and we are thrilled that their EVE-Ai ML-based battery management solution has resonated with many OEMs and Tier 1's who see value in the company's approach towards tackling some of the key pain points associated with large-scale EV adoption, as evidenced by the recent design wins with international automakers." 
Batteries are key to helping drive the energy transition 
Battery technology is expected to play a core role in helping achieve global decarbonisation and reducing greenhouse gas (GHG) emissions. The use of batteries is integral to the electrification of the transport sector, and also in enabling the transition of the energy sector to zero emissions, which addresses two-thirds of global GHG emissions.
As more countries pass laws mandating EVs makeup 100% of automotive sales over the next decade, the importance of improving battery performance becomes vital to the adoption of EVs. Improving battery performance by extending both their range and durability becomes increasingly important to making EVs more economical.
Electra's battery pack controls installed on onboard vehicle management systems continuously learn from on-the-road data relating to real-time battery pack usage, which the AI-based software to monitor and predict battery failure, which can help improve usage and safety, and improve battery efficiency by optimising charging and discharging methods.