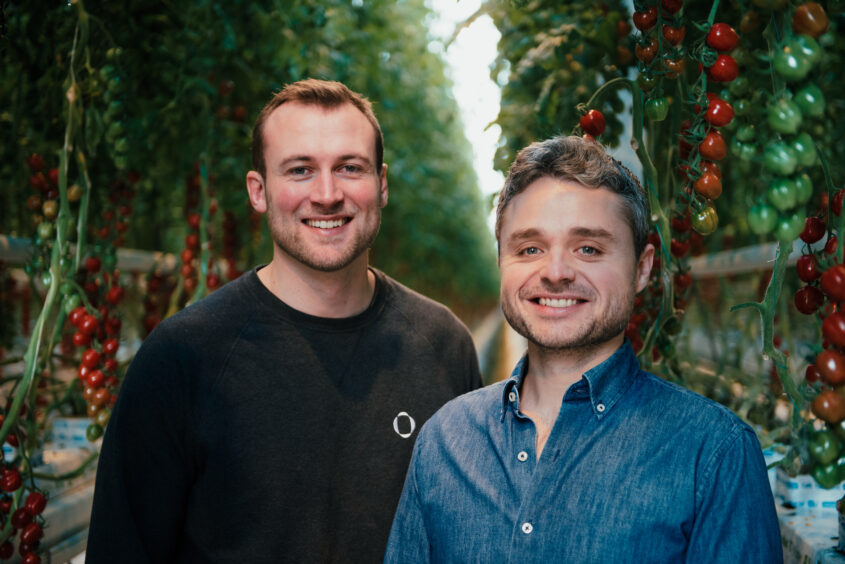 Source.ag, an artificial intelligence (AI) provider for greenhouse growers, has closed $23 million in its Series A round.
Source.ag has developed algorithms that simulate plant behaviour to define and execute optimal cultivation strategies.
The startup will use the investment to commercialise two new products and expand its technology to cover more crops.
The greenhouse horticulture market is expected to grow exponentially as the need to feed the world's population will push the food systems away from conventional agriculture.
The Series A round was led by Astanor Ventures and includes investments from Acre Venture Partners and several Netherlands-based greenhouse operators. Source.ag's total funding has now reached $35 million.
"Focusing truly on where tech meets nature, Source.ag has succeeded where many have said it was impossible: cracking standardization, data gathering and plant phenotyping with AI models that can simulate plant biology and help to optimize photosynthesis," said Arnout Dijkhuizen, investment principal at Astanor Ventures. "More importantly, they are helping growers across the world operate their farms more efficiently, making greenhouse farming globally accessible and scalable, thereby democratizing access to fruit and vegetables."
What does the startup do?
Amsterdam-based Source.ag has developed algorithms that simulate plant behaviour to define and execute optimal cultivation strategies, taking into account millions of data points on climate, biology, and resources. By enabling growers to operate facilities more efficiently through its tech, the company intends to make greenhouse agriculture accessible, profitable and globally scalable. 
A part of its AI defines and optimises the cultivation strategy in a constantly changing environment, by simulating the balance between plant growth and resource usage. Meanwhile, another part collaborates with the different greenhouse systems to help execute the cultivation strategy, while constantly adapting to changing external conditions.
The Dutch company said the number of users of its products increased by tenfold in a year, as it partnered with major growers to help increase vegetable yields in the face of the energy and climate crises. 
Rien Kamman, chief executive and co-founder of Source.ag, said: "To feed our planet's growing population in a durable, resource efficient and healthy manner, we need to do more and put the power of AI into the hands of growers worldwide. Our technology provides growers with real-time, highly tailored advice on how to optimally grow their crops, and we support them in running a successful growing operation."
How will it employ the cash?
The company currently focuses on the largest global fresh vegetable segments, such as tomatoes and peppers, but its ambition is to ultimately help all fruit and vegetable growers. After launching its first product, Source Track, the company plans to commercialise two new products in 2023. 
Source Cultivate and Source Control are expected to enable growers to simulate full seasons of crop growth, tailored to specific gene and crop varieties, in order to grow them in the best way possible. The new funding will also help the startup expand its AI to support more crop types and farming methods.
What are the benefits of greenhouse agriculture?
Indoor farms are a viable alternative to conventional agriculture, as they provide higher food security under increasingly challenging weather conditions because they can protect crops against extreme heat, cold, rainfall and pests. They can produce more yield than under field conditions as they create optimal growth conditions for plants nearly all year round.
Moreover, indoor agriculture requires less water and space, saving vital resources: agriculture accounts for 70% of global freshwater withdrawals, a figure that can reach 95% in some developing countries, and occupies half of the world's habitable land.
As the population keeps growing to reach an estimated 9.7 billion by 2050, we will have to find more efficient solutions than conventional agriculture to feed everyone with healthy and nutritious food. With the greenhouse horticulture market rising by nearly 8% per year to hit $65 billion in 2030, technologies such as Source.ag's are likely to see a spike in demand, as the industry keeps developing and looking for ways to increase its efficiency.