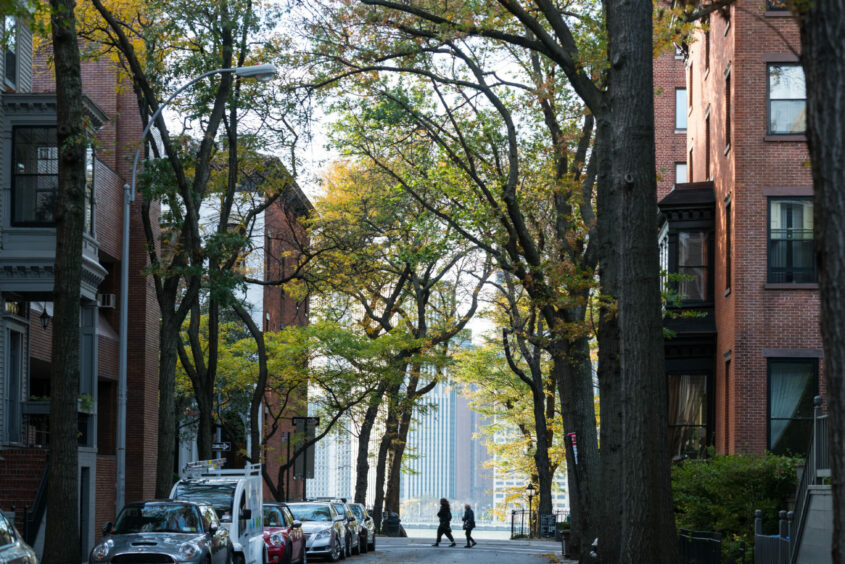 BlocPower's $154 million fundraising is significant not only for the impact it can have on underserved communities, but also because it is a rare example of a Black-owned business receiving venture funding in the US.
US-based climate-tech company BlocPower has raised a total of $154 million, including $24 million in a Series B round, and $130 million in debt financing.
The funds will be used to grow its building decarbonisation projects across the US, further develop its SaaS-based analytics platform, and expand training programmes for clean energy jobs.
Beyond driving positive sustainability outcomes, BlocPower's fundraising is also significant because of its contribution to several UN Sustainable Development Goals (SDGs).
Brooklyn-based BlocPower is a climate tech company that uses proprietary software, analysis, and creative financing methods to make homes and buildings more energy efficient by equipping them with the latest in electric technology and appliances. 
The company's machine learning software-as-a-service (SaaS) platform determines which buildings can provide the best returns in terms of energy efficiency after being retrofitted with electrification solutions. Using cloud-based monitoring and Internet of Things data, BlocPower remotely monitors energy consumption, which can improve energy efficiency and reduce energy waste in older buildings in cities across the US. 
Series B round and debt financing raise over $150 million
BlocPower raised $154 million in financing at the beginning of March 2023, which brings its total funds raised since its foundation in 2014 to over $250 million. The current round includes $24 million from a Series B round of funding and  $130 million in debt financing led by Goldman Sachs (NYSE:GS). 
The Series B funding round, subscribed by the likes of VoLo Earth, Microsoft (NMS:MSFT), Credit Suisse (CSGN:SWX), New York State Ventures, Goldman Sachs and Builders Vision, comes at a time when venture capital funding for Black-led startups is drying up. 
According to TechCrunch, the amount of VC funding raised by Black startup founders was only $2.25 billion in 2022, equal to about 1% of the total of $215.9 billion in the US. This was a drop from the $4.34 billion they raised in 2021.
"We hope that our momentum will be a catalyst for further investments in other green startups, and startups founded by women and people of colour, which have historically received less than 3% of venture capital," said Donnel Baird, chief executive and founder of BlocPower.
What will the funds be used for?
BlocPower plans to use the funds to grow its programme to provide building electrification and heat across the US. It will also further build out its SaaS analytics platform, while also expanding its financing and administrative capabilities. 
The startup said that, since its 2020 Series A, revenue rocketed by 4,000% following city-scale decarbonisation projects in Ithaca and Menlo Park, as well as large-scale projects in Denver, San Jose, Buffalo, Denver, Atlanta and San Luis Obispo. The company completed hundreds of green energy upgrades across the country, bringing the total number of completed projects to more than 5,000 apartments, homes, houses of worship and commercial buildings.
BlocPower has also added several new American geographies to BlocMaps, which is now being used by municipalities and utilities in New York City, Ithaca, San Luis Obispo, Chicago and other cities to develop and implement equitable, data-driven decarbonisation strategies.
Future plans include widening the Civilian Climate Corps (CCC) green workforce initiative, which is focused on providing at-risk individuals in vulnerable communities with training for a career in green energy jobs.
What is the Civilian Climate Corps and how is it helping vulnerable communities?
BlocPower's CCC  provides communities in New York City that have been impacted by gun violence with paid training in clean energy jobs. The company was selected by the office of the mayor to lead the programme in 2021 as part of a push to create opportunities for neighbourhoods that needed economic assistance post the pandemic.
The startup was selected due to its role as a climate tech company, helping to upgrade homes and buildings in cities by making them more energy efficient. Being a Black-owned and run enterprise also enabled it to be able to address the underrepresentation of Black people in clean energy jobs, which is a focus of the CCC.
The programme led to the placement of over 400 people in energy-related jobs and a 28% decline in incidents of gun violence in the communities served, according to the October 2022 impact report. It has also trained over 1,700 members, of which over 52% are below the age of 35.
The CCC focuses on communities with high incidences of gun violence. Nearly all of the members in the training are from underrepresented ethnicities, with over 80% being unemployed or underemployed prior to joining the programme. It also intends to increase the number of women in building, construction and green jobs. 
Through its activities, BlocPower is helping to fulfil the requirements of several UN SDGs. As a climate tech company, it is helping to combat climate change, which is SDG 13. By administering the CCC programme and working with underserved communities, it is also providing decent work and economic growth, which is SDG 8, and striving to make cities and communities more sustainable, which is SGD 11. Finally, with a focus on increasing the representation of women in green energy jobs, it is also helping with gender equality, which is SDG 5.
"We are fighting the climate crisis while improving quality of life for city residents," Baird concluded. "We will help low-to-moderate income communities to access the benefits of President Biden's once in a lifetime green economy investments."