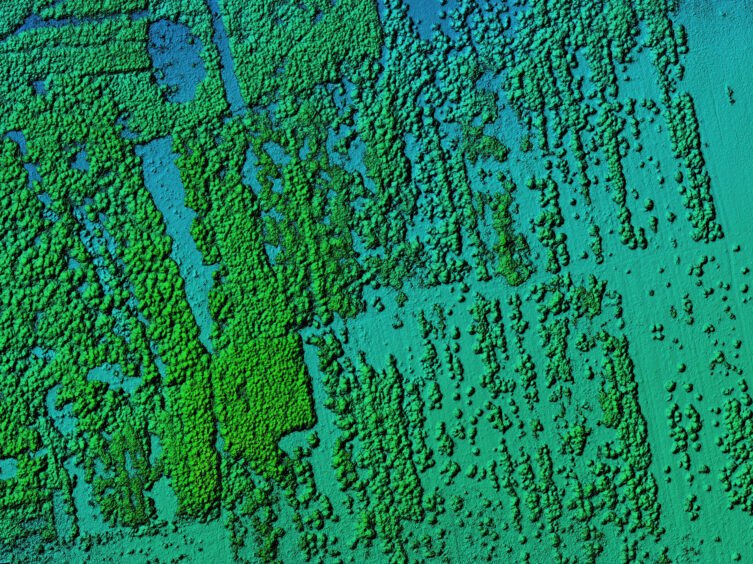 Chloris Geospatial, a technology company that measures natural capital from space, had closed an extended seed round of funding. The investment was led by AXA IM Alts which contributed $2 million out of a total of $3.5, alongside Orbia Ventures and existing investors At One Ventures and Counteract.
Chloris has raised $3.5 million to deploy satellite data to assess forest impact data.
Nature-based solutions (NbS) must rapidly increase if climate, biodiversity and land degradation goals are to be met.
Scandals around the permanence and integrity of forestry-based natural capital projects mean investors require up to data geospatial data on their projects.
Chloris Geospatial is a provider of science-based forest carbon insights built on a combination of Earth observation data and machine learning – basically, its technology uses satellite data to reliably assess forest carbon dynamics, including forest growth and degradation. Such geospatial data enables investors, developers and credit purchasers to understand mappable points and track changes over time.
This data underpins the Chloris Platform, which is intended to support high-integrity nature-based solutions to climate change. Alexandre Martin-Min, head of natural capital & impact investments at AXA IM Alts, said: "There is an urgent need to grow scalable investment solutions to protect and manage sustainable natural capital, which are relatively nascent in today's market."
Nature-based solutions and the carbon markets
As awareness of the importance of biodiversity is rapidly gaining traction at the international level, companies are being asked to look at and understand their impact on nature. That means many are looking beyond activities within their own supply chains and exploring the potential for NbS as a means of achieving net zero. What makes them different is the multiple outcomes such projects offer, as they contribute to action on climate change, biodiversity and the natural system overall.
According to the second edition of the State of Finance for Nature 2022 report, climate, biodiversity, and land degradation goals will be out of reach unless investments into nature-based solutions quickly ramp up to $384 billion a year by 2025, more than double the existing investment of $154 billion a year.
There are challenges associated with the generation of credits from a range of NbS, for example in landscape restoration, not least of which is the concept of paying landowners to do what they were doing anyway.
Reforestation however, especially of degraded land, has many co-benefits alongside carbon sequestration, from managing water flows and cleaning the air to stabilising the temperature.
One of the key differentials in how land is used lies in the price, as that is what drives decision-making: would the land be cleared, replanted, allowed to stand? These decisions are often made based on the price of crops, and reforestation credits can change the economic dynamics of that decision-making.
The integrity challenge that forestry-related credits have is how to handle permanence – the view seems to be that a forest is a permanent carbon sink, but what happens if the forests burn down? Recent research from CarbonPlan, for example, showed that wildfires have already depleted 95% of California's carbon offset forest reserve.
Given that deforestation is said to be responsible for a third of global emissions, reforestation seems like a natural solution. Yet, in order to be credible, it must be possible to track what is happening on the ground.
Assessing the value…
Nature markets overall include markets that explicitly value and trade nature, from emerging markets such as carbon and biodiversity credits and nature liability insurance to established markets including conservation, nature-related tourism and soft commodities. A 2022 report from Vivid Economics valued the global nature markets at $10 trillion, with nature credit markets valued at $5 billion a year.
While nature markets overall may include many different types of ecosystem services, one of the most advanced markets is that for forest carbon credits. Yet the market has suffered from accusations about lack of impact and integrity, as underscored by the scandal about potentially 'phantom credits' being accredited by Verra.
Yet if successfully brought to scale, Ecosystem Marketplace has estimated that the voluntary carbon market could be worth around $50 billion by 2030. At this valuation, it would represent enough capital to fund around 13 billion tonnes of emissions reduction by 2050. Today, over 90% of all credits issued are forestry credits, which makes the methodologies for measurement and accreditation critical to market growth.
High-quality credits, which could build confidence in the market and help with the discovery of higher prices, must be supported by transparent measurement, reporting and verification to ensure that they deliver their promised benefits and do not contribute towards any social or environmental issues.
According to Jonathan Dean, head of impact investing at AXA IM Alts: "Chloris's innovative solutions will enhance the credibility of natural capital projects and associated ecosystem services claims and provide the necessary assurance to support continued investments in natural capital."
… and addressing measurement challenges
UNEP has said that investment into NbS needs to double by 2025 if there is to be any hope of achieving biodiversity goals, but the rush to find new approaches opens markets to the risk of misuse. Companies are being challenged to adopt NbS with increasing speed, scale, and integrity to meet climate and biodiversity goals.
This, however, can be easier said than done, when projects are developed with theoretical baselines, and standing forests can be removed through illegal means or even accidents or disasters such as fire as it happened in California.
Marco Albani, chief executive of Chloris Geospatial, said: "We will use the new funding to advance sensor-fusion technology and equip customers with globally consistent estimates for 2000-2022."
"This aligns with corporate sustainability reporting frameworks and allows us to assess the impact of forest projects in the voluntary carbon markets. The funding will also extend spatial coverage and grow customer support services."