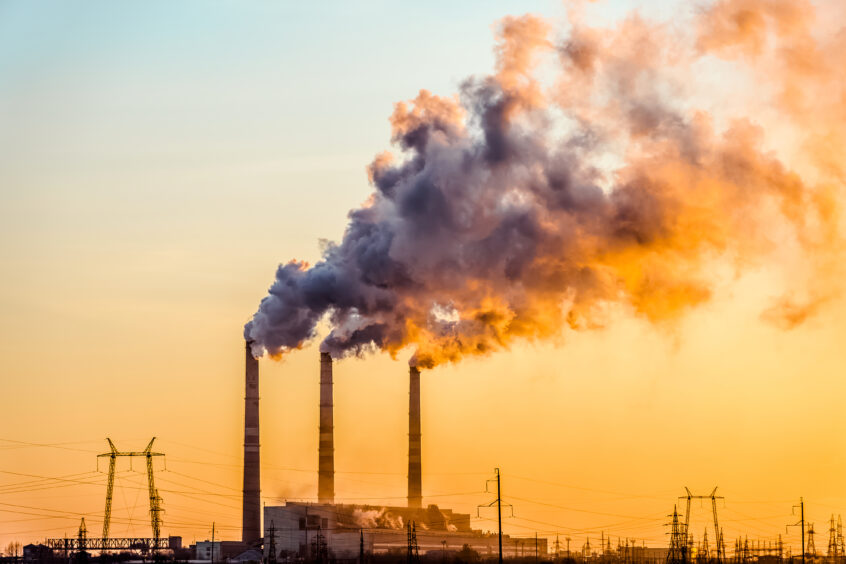 The US will invest $6 billion to decarbonise hard-to-abate sectors in its bid to transition to a low-carbon economy, with a focus on fostering innovation and supporting underserved communities. Its plans, like those of other large economies, ignore the transition needs of low-income countries.
The US Department of Energy (DoE) has allocated $6 billion to help hard-to-abate sectors transition to clean energy.
It forms part of the Biden administration's goal of making the US more competitive and of achieving net zero by 2050.
Major global economies are looking benefit from the transition to net zero, but their plans do not include low-income countries, which face a disproportionately larger burden to decarbonise.
According to the International Energy Agency, enabling the net zero transition by 2050 will require $650 billion in annual investments in this decade, which is three times the current level of investment. Major economies, such as the EU, Japan, the US and India, want to invest in their own industrial base to improve their economic resilience and compete for a piece of the vast global market opportunity arising from the need to scale clean energy capacity.
What has the administration proposed?
The US DoE will provide $6 billion to accelerate decarbonisation projects in hard-to-abate sectors, such as iron and steel, aluminium, cement and concrete, so that they can reduce their carbon footprint. The aim is to help these energy-intensive industries, which account for nearly one-third of the country's carbon emissions, not only decarbonise but also improve their competitive position to participate in future clean energy opportunities. 
The DoE's Industrial Demonstrations Program will fund the demonstration and deployment of projects that will be key to achieving the US' goal of a net-zero economy by 2050. These projects will be coordinated by the Office of Clean Energy Demonstrations (OCED), in collaboration with the Office of Manufacturing and Energy Supply Chains (MESC) and the Industrial Efficiency and Decarbonization Office (IEDO), which are all part of the DoE. 
"Today's announcement is yet another exciting step in the race to fully decarbonize our heavy industries, and will help drastically reduce harmful pollution while ensuring America's manufacturing sector is strong and competitive," said US Secretary of Energy Jennifer M. Granholm. 
How will the funds be disbursed?
The DoE is looking for innovative, early-stage projects that can get to industrial scale at speed, and can help hard-to-abate sectors significantly reduce their carbon footprint. The programme requires concept papers to be submitted by 21 April 2023, while full applications are due by 4 August 2023. 
Jointly administered by the OCED, SESC and IEDO, the programme will contribute half of the project cost to applicants from the heaviest emitting sectors intending to promote innovation and cutting-edge technologies. 
Based on this 50% contribution to total costs by the government, the total size of the opportunity to reduce industrial emissions rises to $12 billion. Of this, $430 million will come from the Bipartisan Infrastructure Law (BIL) and $5.46 billion from the Inflation Reduction Act (IRA), with the private sector's share adding over $6 billion.
Besides looking for innovative technologies, the DoE's priorities for project selection also include speed to deep decarbonisation, the ability to attract follow-on investments for wider adoption post the demonstration phase, opening up new markets for clean tech and green products, and providing benefits to local communities. 
To satisfy the local community benefit criterion, projects will have to submit a community benefit plan, to ensure that projects do not cause harm and are benefitting the communities in which they operate, with a particular focus on underserved communities. Specifically, projects will have to show that they are meaningfully engaging with local communities, helping to create jobs, promoting diversity, equity and inclusion, and supporting environmental justice. 
The White House said: "Strengthening our industrial base will revitalise local economies, lower costs for consumers, provide more pathways to the middle class through good-paying union jobs, and boost American competitiveness in global markets."
Major economies respond to global transition opportunities by investing in themselves
Most major economies are competing for their piece of a vast global market that is expected to result from the increased demand for clean tech, needed to enable the energy transition. This has resulted in plans to make large investments to improve their own economic resilience. 
The sizable investments being made by the US via the BIL and IRA, for example, have prompted other major economies to ramp up their own investments as well. Rather than foster trade, however, most of these investments are inward-focused, aimed at improving domestic competitiveness.
For example, the passage of the IRA in the US, the EU's largest trading partner, created a $369 billion opportunity. Elements of the IRA, however, may not be beneficial to European trading partners and could disrupt current transatlantic trade. 
Although the EU has acknowledged that the accelerated development of clean-tech innovations could create trade opportunities, it sees a need for European industry to develop its own capabilities. In fact, according to European Commission President Ursula Von der Leyen, the key motivation behind the launch of the EU's Green Deal Industrial Plan is to respond to the strategy being adopted by the US, as well as other major economies such as Japan, the UK, Canada and India. 
The investment plans outlined by the US and the EU also place a greater emphasis on self-reliance and being mindful of not creating new dependencies. Examples of this as cited by Von der Leyen were China's attempts to acquire Europe's industrial capacities, and also the EU's dependency on Russian energy.  
While these plans from the major economies of the world will provide some of the investment needed to finance the transition, what seems to be missing is a consideration for low-income countries to participate in the booming market. Many of these countries have historically served as trading partners of large companies in developed economies, but now face disproportionately harder challenges to decarbonise and lack the economic wherewithal to deal with them.