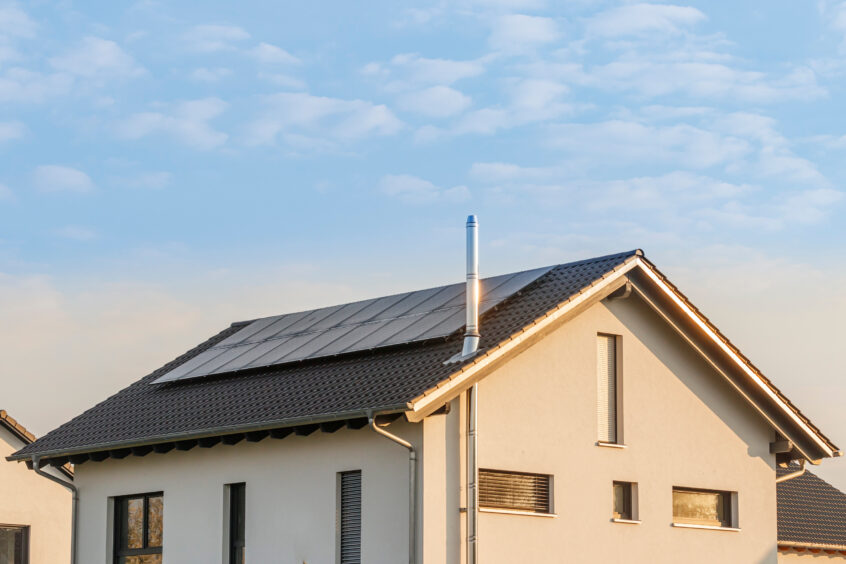 In a sign of the growing ubiquity of demand for clean energy, Palmetto has raised $150 million to accelerate deployment of its digital platform.
Palmetto raises $150m for its digital solar deployment platform.
By cutting the soft costs of solar implementation, the platform opens the solar market to individuals and small brands looking to decarbonise.
US residential solar alone is expected to increase 84% over the next two years, and the corporate market is set to soar.
Lead investor in the found was TPG Rise Climate, which closed its climate impact investment fund at $7,.3 billion in April 2022.
Steven Mandel, Business Unit Partner at TPG Rise Climate said: "Palmetto's digitally enabled end-to-end platform creates efficiencies along every step of the residential solar ownership process, from sales and financing to installation and service and maintenance. As a result, customers benefit from cost effective home solutions, accelerated project timelines, and more reliable and affordable energy." As part of the deal, Mandel will join Palmetto's Board of Directors.
IRA is expected to drive uptake of solar
The residential solar market in the US continues to be motivated by increasing household electricity bills, power outages, and low financing costs. Solar energy added the most generating capacity to the grid for four consecutive years and is on track to do so again in 2023.
According to forecasts from the Energy Information Administration, solar capacity is expected to grow 84% over the next two years.  Growth is also expected to be driven by subsidies and support within the Inflation Reduction Act (IRA). Given the rising price of energy, help with installation and falling module prices make it likely that the market will see rapid growth.
Palmetto is focused on growth
The announcement from Palmetto is part of the company's push into expanding its software and technology platform, which has been deployed to help individuals, small business, and large corporations access and grow in the clean energy economy.
Palmetto manages the end-to-end residential solar process with a fully enabled operating platform that handles sales, design, engineering, permitting and fulfilment.
The company believes that it is uniquely positioned to help its partners reduce soft costs, which can sometimes represent over 50% of each residential solar project. It does this through digitisation – using automated workflows, predictive algorithms, and local intelligence data. Most recently, Palmetto released new features to decrease installation timelines in the customer's service area and increase consumer adoption.
Chris Kemper, Founder and Chief Executive Officer at Palmetto. "We've been working hard to reduce consumer costs, drive transparency and deliver a delightful consumer experience. TPG Rise Climate not only has deep experience across the clean energy supply chain, but this capital will also help us leapfrog some of our consumer product lines where we feel the market competition isn't serving the consumer as optimally as they deserve."
Digital platform helps brands sell direct to consumer
One of the things that is most interesting about Palmetto's approach is not simply that is simplified the process of implementing a solar roof but that it enables corporate partners to sell clean energy solutions to residential customers through their existing sales channels.
This is an exciting option as not only does it accelerate the deployment of solar overall, but it enables brands to associate themselves with positive climate action – in a way that also speaks directly to cost concerns, which could mitigate the potential political issues around climate action, ESG investment and the like.
Palmetto described this, at launch in September 2022 as a 'first-of-its-kind platform will operate under new business unit led by group of industry veterans with enterprise sales and SaaS experience.'