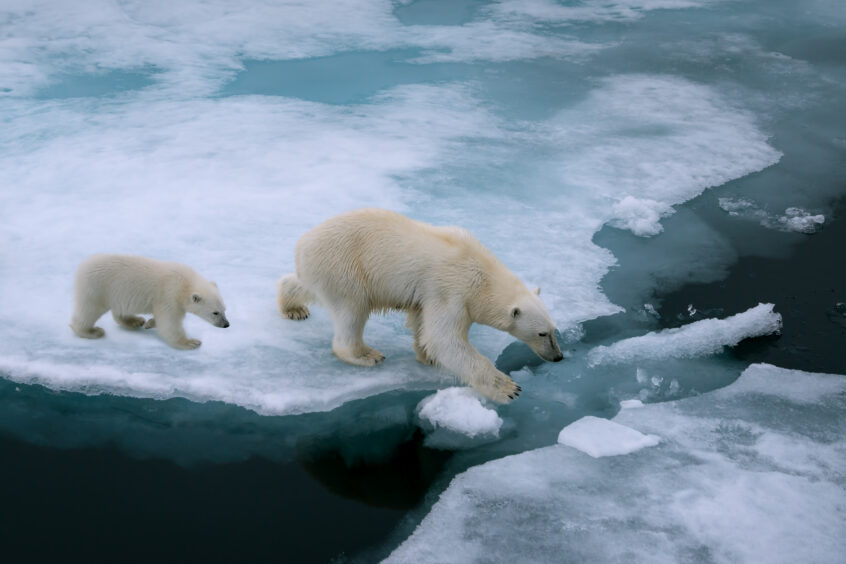 The IPCC Climate Change 2023: Synthesis Report brought into focus the losses and damages being experienced around the world after climate change accelerated extreme weather. Although its warnings were overwhelmingly urgent, it said that immediate action could deliver the transformational change essential for a sustainable, equitable world.
The IPCC report underscored the dangers of climate change and the need for urgent concerted action.
Despite a pandemic-induced reduction in global emissions, expansion has continued apace and we continue to learn about short term dangers.
Businesses must adapt to the risks of climate change and prepare for the transition risks being driven by countries' needs to adapt to risk.
What's important about this Synthesis Report is that it highlighted that the world cannot wait to decarbonise – the consequences of our current economic pathways to food and water supply, nature and resources are both urgent and dire. It also pointed out the immense co-benefits of effective action on health, economies, communities and the natural environment.
There is consensus on the need for action
Richard Black, senior associate at the Energy and Climate Intelligence Unit (ECIU), said: "The most significant statement in the entire Sixth Assessment Report, which may well be repeated in the Synthesis, is that climate change threatens human wellbeing and planetary health and that there is 'a rapidly-closing window of opportunity' to secure a liveable future for all."
The reason this matters is that every member government needs to sign off on an Intergovernmental Panel on Climate Change (IPCC) report, so it is a political document as well as a scientific one. By approving it for publication they have agreed that, as Black put it, "it is an accurate representation of reality."
The IPCC reports are built on years' worth of robust academic research and analysis under the peer review process, resulting in what Sir David King, chair of the Climate Crisis Advisory Group described as a report of "unparalleled depth and scientific integrity."
What is unnerving, as King warned: "This analysis is therefore drawn on a ten-year average up to 2020 since which time we have seen new developments with alarming rates of warming. This means that the picture is even more critical than that painted within this report, which only makes fleeting mention of potentially disastrous tipping points being passed. Global leaders need to understand that this is our greatest global challenge requiring strategic action now.
Climate change impact is unfairly distributed
The report also underscored the immense inequality between the responsibility for and the impact of climate change. While the global North is responsible for most greenhouse gas (GHG) emissions to date, many vulnerable countries in the global South are bearing the brunt of the impact. The IPCC warned that a storm, drought or flood in such regions is 15 times more likely to kill people. 
In 2018, the IPCC highlighted the unprecedented challenge of keeping warming to 1.5°C. Five years later, that challenge has become even greater due to a continued increase in GHG emissions: 2022 saw the highest emissions rate to date and estimates suggest that the world has already warmed 1.1°C since pre-industrial times.
As Inger Andersen, general secretary of the UN Environment Programme, said: "[The Report] tells us that climate change is here, now. That climate change is a threat to human and planetary well-being, which are one and the same. That we are very close to the 1.5°C limit, and that even this limit is not safe for people and planet."
Solutions to the climate challenge exist today
There are, however, multiple feasible options to reduce GHG emissions and adapt to human-caused climate change, and they are available now. These include the use of renewable energy instead of fossil fuels; energy efficiency; green mobility; green urban infrastructure; halting deforestation; ecosystem restoration; sustainable food systems, including reduced food loss and waste.
Andersen said: "Investing in these areas, and more besides, will help to stabilise our climate. Reduce nature and biodiversity loss, and pollution and waste – the other two prongs of the triple planetary crisis. Deliver many other benefits: from cleaner air and healthier nature to decent jobs and more equity. It's the ultimate no-brainer."
We know this is feasible but there needs to be a combined and holistic approach to policy making, planning and investment if it is to become a reality.
Part 2 of this series on the 2023 IPCC Synthesis Report, What the report tells us to do, can be read here.
Part 3 of this series on the 2023 IPCC Synthesis Report, Why this report matters to business, can be read here.