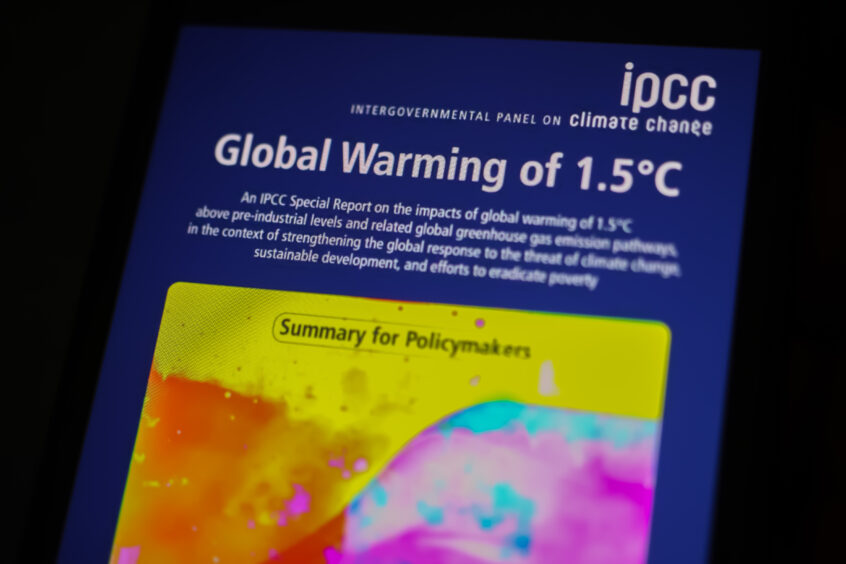 According to the Intergovernmental Panel on Climate Change (IPCC), the solution to climate change lies in climate-resilient development, which involves integrating adaptation measures with actions to reduce or avoid greenhouse gas (GHG) emissions in ways that provide wider benefits.
The time for action is now and we cannot wait for a technology 'silver bullet' to manage any GHG overshoot.
Climate-resilient development and growth must become the norm.
Public policy and finance must be aligned with climate resilience.
The IPCC Climate Change 2023: Synthesis Report emphasised the urgent need for policy development and financial support for vulnerable communities that are already suffering from climate impacts. Its authors provided the strongest warning yet that decarbonisation cannot be put off until we're "ready": there are always challenges that countries and companies must face, from a cost-of-living crisis to inflation, market instability, and even war.
There is no time for delay
The reality is that delaying action will only worsen the situation. The consequences of dwelling for too long on how to proceed are simply too great to ignore. Fiona Duggan, policy lead at climate solutions charity Ashden, said: "The report made crystal clear that we need to be fighting climate breakdown on all fronts, in all countries, at rapid speed – it was a no-holds barred message of warning and hope."
But the way our systems work does not encourage action in the right direction.
The co-benefits associated with low carbon transition are well-researched. Access to clean energy and technologies improves health, especially for women and children; low-carbon electrification, walking, cycling and public transport enhance air quality, improve health, employment opportunities and deliver equity. The economic benefits for people's health from air quality improvements alone would be roughly the same, or possibly even larger, than the costs of reducing or avoiding emissions.
The IPCC said: "Climate resilient development becomes progressively more challenging with every increment of warming. This is why the choices made in the next few years will play a critical role in deciding our future and that of generations to come."
The technologies exist to change our trajectory, and it is accepted that there is sufficient global capital to rapidly reduce GHG emissions if existing barriers are reduced. If technology, know-how and suitable policy measures are shared, and adequate finance is made available now, every community can reduce or avoid carbon-intensive consumption while managing risk.
Governments, through public funding and clear signals to investors, are key in reducing these barriers. Investors, central banks and financial regulators can also play their part.
Investment and the viability of the 1.5°C target
Despite the rising concern of central banks on global financial stability, the financial sector still continues to invest in companies and industries with major negative impacts that are not yet being addressed. The IPCC warns of the need for rapid emissions reductions at source, and a halt to new exploitation of oil, gas and coal. This is critical because emissions from existing fossil fuel infrastructure alone would exceed the safe carbon budget and 1.5°C threshold.
As Dorothy Guerrero, head of policy and campaigns at Global Justice Now pointed out: "Last year we found that the Big 5 oil companies alone could be responsible for as much as $65 billion a year of loss and damage to the global south by 2030. Fossil fuel companies like these are hugely responsible for causing this crisis, yet they have not been made to pay a single penny of their record profits towards dealing with the consequences. It's time to right these historic wrongs and bring in a proper polluters tax on the fossil fuel industry to pay up for the colossal damage they have caused."
Overreliance on emissions removal is a concern
The report found several flaws in existing net zero strategies. It acknowledged that the role of carbon storage will be key but notes that the lead time of delivering some of these options (especially in relation to technical carbon removal) could allow vested interests to continue operating as usual as they await a complete solution.
This is described as the 'overshoot' problem. Overshoot is the idea that we can breach the 1.5°C warming guardrail set in the Paris Agreement, and then use carbon removal to stabilise temperature rise and reduce back down to 1.5°C over time. The IPCC warned that overshoot "entails adverse impacts, some irreversible, and additional risks for human and natural systems, all growing with the magnitude and duration of overshoot".
If it encourages countries, and companies, to fail to take action on emissions today then it can at best be seen as a dangerous distraction. There are few vested interests that want to see their way of doing business go the way of the horse-driven carriage – pushed out of the way by a more powerful, more acceptable technology. The reality is likely, however, to be a combination of the two – we are going to need carbon removal but we need faster, stronger more cohesive political, economic and social action today.
And that action needs to be soon. According to the Climate Clock – a public resource that melds art, science, technology, and grassroots organising to raise awareness of the climate emergency and to spread hopeful solutions – at the time of the IPCC 6th Assessment Report launch, we have 6 years, 123 days, 22 hours before global warming reaches 1.5°C.
Andrew Boyd, co-founder of the Climate Clock, said: "We have less than seven years to reduce our carbon emissions and avoid reaching the critical threshold of 1.5°C of global warming."  Rapid drastic action will be necessary to change the world's trajectory.
Part 1 of this series on the 2023 IPCC Synthesis Report, Where we are on climate change, can be read here.
Part 3 of this series on the 2023 IPCC Synthesis Report, Why this report matters to business, can be read here.