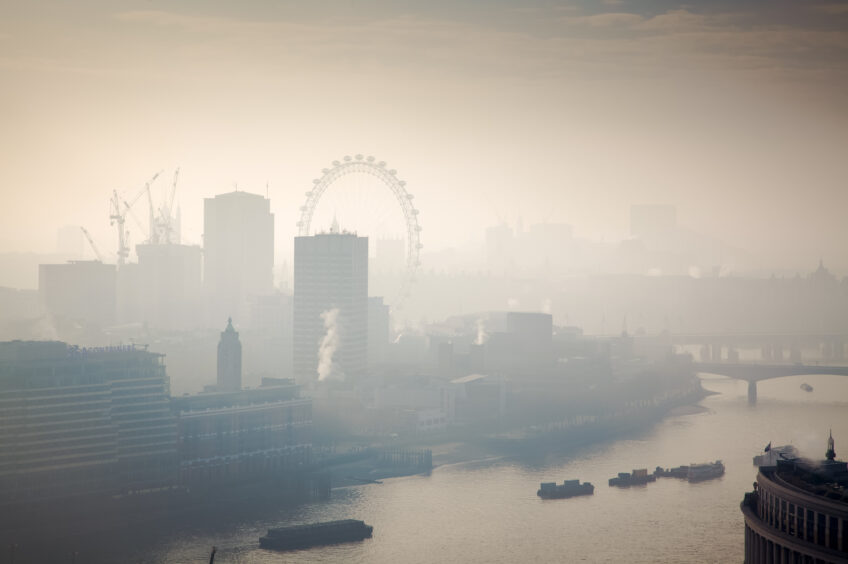 A new accelerator, Breathable Cities, has launched in London to seek out UK startups improving air quality in cities and urban neighbourhoods.
Breathable Cities has opened applications for early-stage businesses with clean air solutions.
Up to 36,000 deaths per year in the UK are attributed to pollution, disproportionately affecting people in deprived urban areas.
Addressing this issue will not only improve the health conditions of the affected communities, but also create business opportunities.
Breathable Cities is a partnership between Impact on Urban Health, part of the charity Guy's & St Thomas' Foundation, and Growth Studio, a specialist in building global accelerators for startups.
What is the accelerator planning to do?
The programme is designed to help early-stage businesses implement their clean air solutions, such as stopping pollution at the root source, contain particular matter in place, and capture and remove pollutants from the air. It is a free 14-week intense programme aimed at eight to 10 selected startups. 
Its benefits include a non-equity grant of £10,000 and a range of expert support modules, such as fine-tuning business concepts, founder and investor readiness, growth marketing, bespoke workshops, pitching clinics and one-to-one coaching – which can ultimately attract further investment.
The programme will commence in June 2023 and run until September 2023. In order to apply, companies need to be early-stage, UK-registered startups, have an initial market or traction, and be raising between £250,000 and £1 million.
Kate Langford, director of the Health Effect of Air Pollution programme at Impact on Urban Health, said: "We want to help businesses stay efficient while reducing air pollution in our cities. And what better place to look for innovative and creative solutions for air pollution than start-up businesses?"
Why is clean air important?
Up to 36,000 deaths per year in the UK are attributed to pollution, disproportionately affecting people who live in deprived urban environments and more noticeable in communities that are clinically vulnerable or from minority backgrounds. 
This issue is not confined to the UK: according to the World Health Organization, air pollution is the single biggest environmental threat to human health, causing 6.7 million premature deaths each year.
Long-term exposure to polluted air can lead to reduced life expectancy from cardiovascular diseases, respiratory diseases and lung cancer. Staying home is not a solution, as pollution spreads both across indoor and outdoor environments.
Low air quality is particularly damaging for children, as they are more sensitive than adults. For example, exacerbation of asthma by air pollution has been linked to around 700 asthma admissions in 2017-2019 in children in London, which was 7% of all asthma admissions in children in the city. Ella Kissi-Debrah, a London resident who died aged nine in 2013 after an acute asthma attack, was the first person in the world to have air pollution cited as a cause of death.
Getting cities on board
Air pollution and clean air inequity in cities are mostly caused by freight, transport, construction and poor indoor air. For example, road transport generates the most pollutants in London, at 44%; it is followed by industrial processes (11%), construction and aviation (9% each), heat and power generation (7%), biomass and resuspension (3% each), river (2%) and rail (1%) transport.
Although cities are largely where the air quality problem has emerged, they are the ideal place where to find a solution. As well as bringing people together and facilitating contacts, local authorities can experiment with innovative technologies and leverage the close connection with their communities to understand what they need.
In all of this, it is important that the local authorities are transparent and keep communicating the benefits of air quality improvement projects to the communities, which can limit pushback and boost engagement. Beyond the obvious health and environmental benefits, these initiatives can generate new business opportunities.
Kevin O'Malley, clean air innovation lead at Innovate UK, commented: "Air pollution is the biggest environmental health threat to the UK. Fortunately this country has a strong, emerging Clean Air Tech sector, and with the right support and investment this industry can not only deliver air quality improvements at home and abroad but will also create significant economic growth and high quality sustainable jobs for the UK."