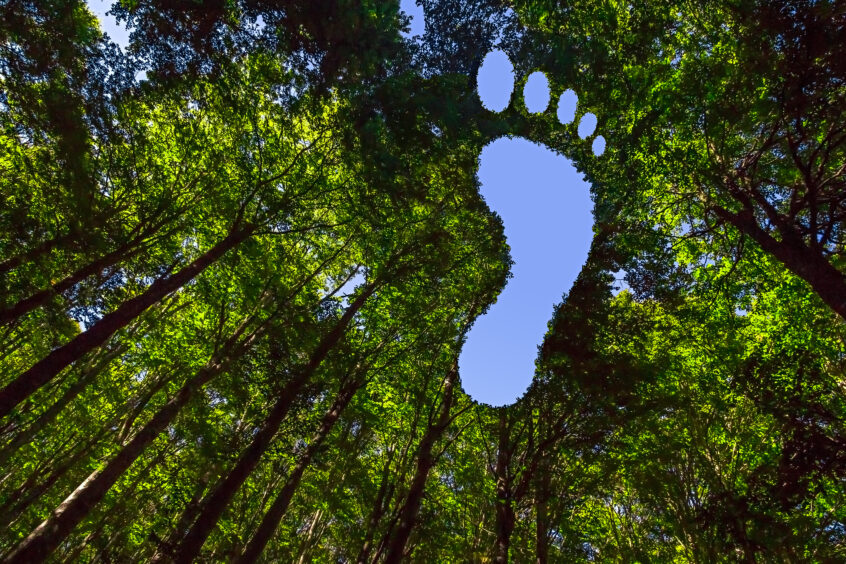 The Munich-based software company offers carbon accounting software for industrial manufacturing companies, which are coming under increasing pressure to decarbonise their supply chains.
Tanso has closed its €6.5 million funding round.
Increasing regulation, from the EU's CSRD and the Carbon Border Adjustment Mechanism (CBAM) is pushing disclosure requirements across the supply chain.
The company provides analysis across Scope 1, 2 and 3 and a solution to the challenges of product carbon footprinting.
Tanso's ISO-compliant Climate Intelligence Software enables the calculation, management, and reduction of carbon emissions at the company and product levels. Carbon accounting not only enables enterprises to understand and calculate their greenhouse gas emissions, but also promotes energy and resource efficiency, lowering costs.
Cologne-based investor Capnamic led the recent additional €4 million seed funding round, while existing investors such as UVC Partners are expanding their investment. The company also benefited from EU support, when Tanso was awarded a €2.5 million innovation grant under the EIC Accelerator programme.
While the use of such software will smooth the path of decarbonisation, at least along Scope 1 and 2, it is supply chain data that will drive overall industrial decarbonisation. Estimates of Scope 3 data from the Rocky Mountain Institutions (RMI) in 2020 suggest that the average company has 5.5 times the emissions in its supply chain as it does in Scope 1 and 2.
That means that each supplier must have accurate data to support client demand. It is the ability to manage and track Scope 3 that makes the company an interesting prospect, as does the ability to develop product carbon footprints which have traditionally been a bottleneck in supply chain analysis.
Stricter requirements are forcing transparency on manufacturers
Companies in the manufacturing sector are responsible for about 32% of Europe's carbon emissions – but until now, only large corporations have been affected by reporting requirements. With regulatory initiatives such as the Corporate Sustainability Reporting Directive (CSRD), the European Union is now significantly expanding the circle of companies subject to reporting requirements.
From 2025, every company with an annual turnover of more than €40 million and a balance sheet total of more than €20 million – or more than 250 employees – must now calculate and publish its own carbon footprint as part of its annual reporting.
The carbon footprint is also becoming increasingly relevant in the private sector: a few years ago, it was more of an indicator in sustainability reporting, but it is establishing itself as an essential criterion for companies including those such as BMW (ETR:BMW), Bosch (NSE:BOSCHLTD) or Schäffler (NSE:SCHAEFFLER) to decide which supplier they should choose.
For their suppliers, the carbon footprint is now becoming a significant part of the corporate strategy as a sales driver, with increasing pressure for more transparency on their environmental performance. One thing is clear: a lower carbon footprint becomes a competitive advantage. The complexity of supply chains, processes, and products, however, makes it difficult for manufacturing companies to measure and reduce emissions – a significant challenge, especially for medium-sized companies.
Reducing emissions with automated benchmarks and intelligent hotspot analyses
Tanso intends to help address this challenge, with what the founders call a holistic carbon accounting methodology that bridges the gaps between standards and requirements. The founding team, Gyri Reiersen, Till Wiechmann, and Lorenz Hetzel have developed this within the Tanso Climate Intelligence Suite.
The software helps industrial companies to manage their decarbonisation pathway based on data analysis. Through automated benchmark calculations and intelligent hotspot analyses, the founding team wants to support companies in making the ecological impact of their decisions measurable across departments and in reducing emissions.
While Tanso is joining a range of carbon accounting software providers, there is undoubtedly a growing demand for such services, especially amongst mid-sized businesses which may not have the resources to support an internal sustainability team.
Taking steps towards net zero
Gyri Reiersen, co-founder and chief procurement officer at Tanso and an AI expert with a background in climate research, said: "We need to think about decarbonisation holistically, with carbon accounting at company and product level – this is the only way to achieve our goals. Competitive advantages through emission reduction, e.g., by changing energy sources or suppliers, can only be achieved if you can prove that your own products are better than the alternatives."
After an initial €1.6 million pre-seed funding in October 2021 by UVC Partners, Picus Capital and Possible Ventures, Tanso has grown to around 20 employees and has a number of clients already. Working closely with partner companies from the machinery, equipment and automotive sectors, the team has since launched its "Corporate Carbon Footprint" product for calculating Scope 1-3 emissions.
In addition, Tanso says it is now working in an exclusive collaboration with the German Engineering Federation to expand its product portfolio to include so-called Product Carbon Footprints, which experts consider to be the key to effectively decarbonising supply chains. Tanso now offers PCF calculation for the over 3500 VDMA members.