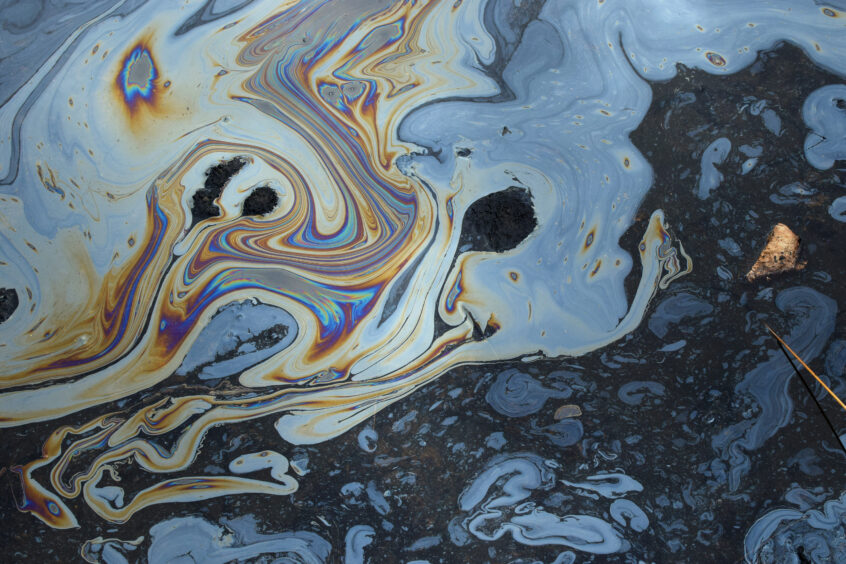 As demand for nature and biodiversity data increase, Clarity AI and impact intelligence provider GIST Impact have partnered to enable companies to identify and measure their exposure to companies that have a negative impact on biodiversity.
Science based targets for nature and recommendations from the Taskforce for Nature-related Financial Disclosure (TNFD) are expected to accelerate demand for nature and biodiversity data.
Protection of 30% of the world's land and ocean by 2030 was agreed by governments at COP15 in 2022.
Biodiversity-themed funds have gained nearly $1 billion in assets this year, indicating the growing recognition of the financial industry's role in mitigating biodiversity risks.
The intention to provide a biodiversity impact assessment product to facilitate informed investment decisions and company engagement practices.
Pavan Sukhdev, Founder and CEO, GIST Impact – and lead of the first work on The Economics of Ecosystems and Biodiversity in 2008 – said: "The imperative for investors to account for biodiversity impacts in their decision-making has never been greater. Together we're providing access to credible biodiversity data that is company-specific, geographically accurate, and provides the most holistic coverage of biodiversity impact drivers. This data is critical for effective risk management, and to support action to curb further nature loss."
Why biodiversity risk matters
While the focus at COP15 of the Convention on Biological Diversity (CBD)in 2022 was on agreeing the protection of nature, 30% of land and oceans by 2030, it is often the biodiversity associated with conserved nature that is most important.
Major direct threats to biodiversity include habitat loss and fragmentation, unsustainable resource use, invasive species, pollution, and global climate change. Biodiversity loss and carbon emissions are inextricably linked. The climate crisis, driven by greenhouse gas emissions, is one of the main drivers of biodiversity loss.
What biodiversity loss means is the potential loss of ecosystem services, which can range from flood defence to the pollination of, and fertility of crops. In fact, the Intergovernmental Science-Policy Platform on Biodiversity and Ecosystem Services (IPBES) predicts that more than 75% of the world's food supply relies on animal pollination. In short, biodiversity is humanity's life support system. That means that biodiversity risk can impact any sector from infrastructure to the food system.
While today many companies are focused on addressing the issue of CO2 emissions, the reality is that climate risk is something that exacerbates other risks – especially impact on nature. The biodiversity and climate crises are inextricably linked and requires action at a micro level but also at a landscape and macro level.
Mainstreaming biodiversity into the financial sector is one of the prerequisites to reversing nature loss  – the recorded extinction of 83% of wild mammals and 50% of plants therefore represents significant risk to corporate and financial stability. It's not all negative though. At the same time, according to the World Economic Forum (WEF), action for nature-positive transition could generate up to $10.1 trillion in annual business value and create 395 million jobs by 2030.
Banks and corporates failing to act
A 2022 report from ShareAction, which campaigns for responsible investment, assessed the 25 top banks in Europe and their approaches to climate change and nature loss. Despite all 25 banks committing their businesses to be net zero by 2050 – ensuring they have cut carbon pollution to zero overall by that date – the analysis suggests they are not doing enough to avert the climate crisis. Very few banks are addressing the nature crisis, with targets for protecting and restoring biodiversity almost non-existent and limited integration of the issue in policies, it says.
When it comes to the private sector, World Economic Forum analysis suggests that more than half of the world's GDP depends on nature, and 13 of 18 of the sectors that comprise the FTSE 100, representing some $1.6 trillion, are associated with production processes that rely directly on nature. As Stacey Cougill, director and owner of sustainability consultancy Eight Versa says: "Simply put, ecosystem collapse results in business collapse as well. Beverage companies rely on a safe supply of water, food companies rely on the stability of crops, and biopharma companies rely on ecosystems to derive novel sources of medicines. Without a flourishing ecosystem, we cannot have a flourishing economy."
Yet analysis from the World Benchmarking Association's first analysis on its Nature Benchmark at the end of 2022 warned that 97% of companies in the Benchmark have yet to commit to a nature-positive trajectory by 2030. The Benchmark assessed nearly 400 of the world's most influential companies on their efforts to protect our environment and its biodiversity and uncovered that just 5% understand their impact on nature.
Increasing pressure on corporate reporting requirements
Regulators and investors are increasingly pushing for nature-related risks to be regularly identified, assessed and disclosed by businesses. There is significant interplay between natural capital and social considerations, such as supply chain management and the need to engage with local communities that rely on those resources for their survival.
Certainly nature risk is rising up the corporate agenda, with the final framework of the Taskforce for Nature Related Financial Disclosure (TNFD) expected in September 2023 – when there should also be learning from the initial framework pilots. This framework for nature-related risks is expected to complement the TCFD's climate-related framework, to give companies and financial institutions a complete picture of their environmental risks.
The final recommendations are expected to provide guidance on how to address the need to realign global capital investment away from exploitative and nature-negative business models towards more nature positive outcomes, supporting an overall shift in global financial flows.
The new service will help clients respond effectively to the latest regulatory developments, including the TNFD and the Sustainable Finance Disclosure Regulation (SFDR).  New rules under the SFDR came into force in January 2023, and strengthen the reporting requirements for sustainable and ESG-labelled financial products. Then there is longer term impact of the EU's new reporting regulations.
With the EU's Corporate Sustainability Reporting Directive (CSRD) many large companies will be expected to report on their nature impact – and today it appears that very few companies have even begun to measure that impact, let alone address it. The impact of the CSRD is already being felt, with more than three-quarters (77%) of businesses recently surveyed revealing that ESG now has a moderate or major influence over their annual reporting strategies.
"Partnering with GIST Impact is a significant step for Clarity AI as it enables us to leverage their extensive experience, knowledge, platforms and data on biodiversity impact assessments. Through this partnership, we can provide our clients with the most accurate and up-to-date information on biodiversity risks, allowing them to make informed investment decisions and engage with companies in a meaningful way," said Angel Agudo, VP of Product and Board Director at Clarity AI.
What coverage can the tool offer?
The idea behind the launch is to provide a broad coverage of biodiversity data across a range of sectors, countries and companies in order to understand their risk profile. For example, GIST Impact's platforms and datasets already cover over 12,800 companies with geographically precise, time-series data. The company already works with pioneering companies across all sectors and with investors representing over $8 trillion in assets under management.
Clarity AI says it's platform analyses more than 70,000 companies, 360,000 funds, 198 countries, and 199 local governments which, according to the company, representing data coverage in the market which the company says is up to 13 times more than other leading players. Clarity AI also delivered its analysis through integration with partners like BlackRock – Aladdin, Refinitiv an LSEG business, BNP Manaos, Allfunds, Simcorp, and even to consumers through the Klarna platform.