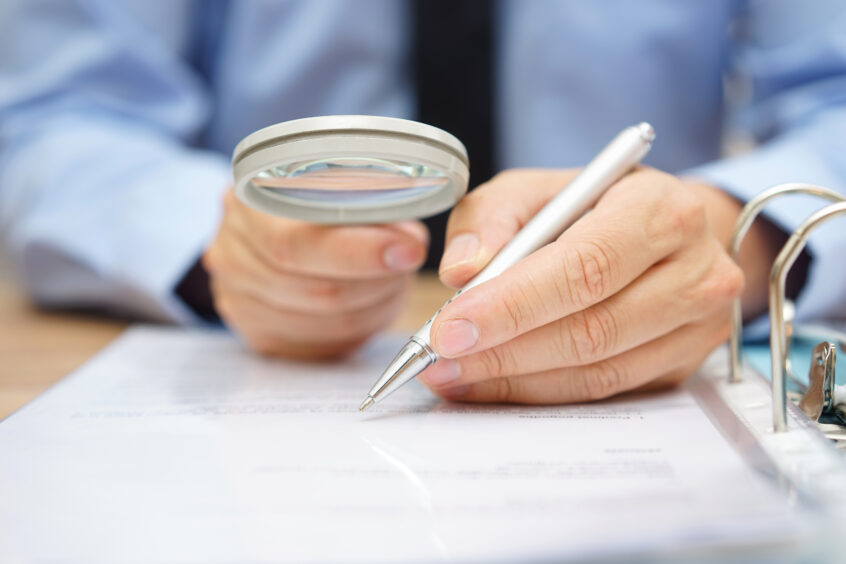 Sourcemap, a supply chain mapping company based in New York, has raised $20 million to expand its global footprint and to develop additional solutions. 
More than 250 brands have adopted Sourcemap's technology, creating automated maps of their business supply chains.

 

With a comprehensive overview of every supplier, companies can drastically improve their due diligence processes.

 

The constant emergence of new regulations is driving the demand for supply chain technologies.

 
Founded in 2011, Sourcemap has gained significant traction since closing its previous fundraising round in 2022. On the back of its recent growth, Energize Ventures and the E14 Fund have doubled down on their initial investment to provide $20 million in series B capital. 
"We are thrilled by the confidence our investors have shown by doubling down on Sourcemap and on supply chain transparency as a solution to the biggest challenges facing industry," said Leonardo Bonanni, founder and chief executive of Sourcemap.  
"Once a nice-to-have, businesses today cannot afford to go to market without full end-to-end supply chain visibility. It's a must-have for ensuring strategic supplies of raw materials, for preventing disruptions, for ensuring compliance and for de-risking brands. Our goal is to enable businesses across industries to map their end-to-end supply chains as fast as possible to strengthen the global economy in this era of responsible sourcing." 
Automated platform simplifies supply chain transparency
Sourcemap's software enables businesses from any sector to visualise their supply chain from end-to-end. Within twelve weeks, users can onboard their entire supplier base and construct a comprehensive map of associated sites, shipping lanes and transactions. 
When getting started with Sourcemap, users provide details of their direct, Tier-1 suppliers. The automated platform then identifies up to 90% of their indirect suppliers, tracing each resource back to its origins without any additional data. 
As each supplier is identified, users can gather insights for analysis and reporting. With Sourcemap's software, they can track their exposure to the risks associated with specific suppliers, commodities or products while tracing every component as it transacts in real time. 
The software solution supports a number of applications, from the verification of responsible sourcing to the early detection of potential disruptions. Notably, its transparent and traceable insights can also be used to demonstrate users' compliance with evolving regulations. 
"Many of the incentives laid out in the Inflation Reduction Act are contingent on a company's ability to accurately and responsibly trace its supply chain all the way down to the raw materials," explained Juan Muldoon, a director of Sourcemap's board and partner at Energize Ventures.  
"Sourcemap's end-to-end supply chain visibility software provides unprecedented transparency and traceability, enabling enterprises to establish supply chains that are resilient and responsible – while also tapping into the billions of dollars at play in regulatory funding." 
Capitalising on the demand for supply chain technology
Already, Sourcemap's platform is used by over 250 brands. With more than two million businesses registered, noteworthy names include Hershey's (NYSE:HSY), Williams Sonoma (NYSE:WSM), Ferrero and Breitling. 
In the past year alone, the company has gained over 100 customers from sectors including food, fashion, automotive, electronics and energy. Its latest fundraising round reflects its fast pace of growth, signalling a wider trend towards traceability solutions. 
By investing in traceability, businesses and their stakeholders are able to verify the origins and journey of individual units. They can determine how each item has been sourced, transported, manufactured and delivered, with verified records leaving little room for error.   
Such insights can offer several valuable benefits. Potential problems can be quickly identified and addressed, while the safety and quality of individual products can be effectively guaranteed. With verified data, companies can create a compelling narrative that attracts investors and consumers alike. 
Traceability solutions can also help to reduce a brand's exposure to accusations of greenwashing or more serious legal risks. With stricter regulations being introduced by the day, this advantage is not one to undervalue. 
Sourcemap's platform is intended to provide a secure space for the monitoring and management of due diligence documents. The users' supply chain is actively audited, with artificial intelligence detecting any red flags. Corrective action plans are centrally held and can be consented to by all stakeholders while any reports can be instantly generated and released. 
According to Sourcemap, these capabilities have been carefully designed to help customers in complying with emerging regulations from several jurisdictions including the US, the EU and the UK. Examples given span from France's law on the duty of vigilance and California's supply chain transparency act to various bans on forced labour and modern slavery. 
The market is headed in a single direction
These regulations are constantly evolving, as demonstrated by the recent adoption of the EU's forthcoming directive on corporate due diligence. Under the new directive, companies will be required to identify, prevent, or mitigate the negative impact of their activities on both the planet and its people. 
As governments attempt to achieve their sustainability objectives while cracking down on greenwashing claims, their regulatory developments are unanimously trending towards stricter enforcement and heightened expectations of detailed disclosure. Penalties are getting harsher, and excuses are no longer tolerated. 
In this unsympathetic environment, traceability and transparency have rapidly risen to the top of corporate priorities. According to Ernst & Young, supply chain visibility was the primary concern of supply chain executives surveyed in 2022, but only 10% of participating companies could provide evidence of a transparent approach. 
Research by McKinsey has yielded similar results with less than half of its surveyed executives claiming to understand the location and associated risks of their Tier 1 suppliers. For Tier 3 suppliers and beyond, the figure dropped to just 2%, which is particularly alarming when acknowledging that over 50% of supply chain risks ocur in Tier 2 or beyond. 
For those that wish to protect themselves against the heightening risks of supply chain opacity, now is the time to invest in effective solutions. Sourcemap's software comes as one among many, with its successful investment providing a signal of rising demand.