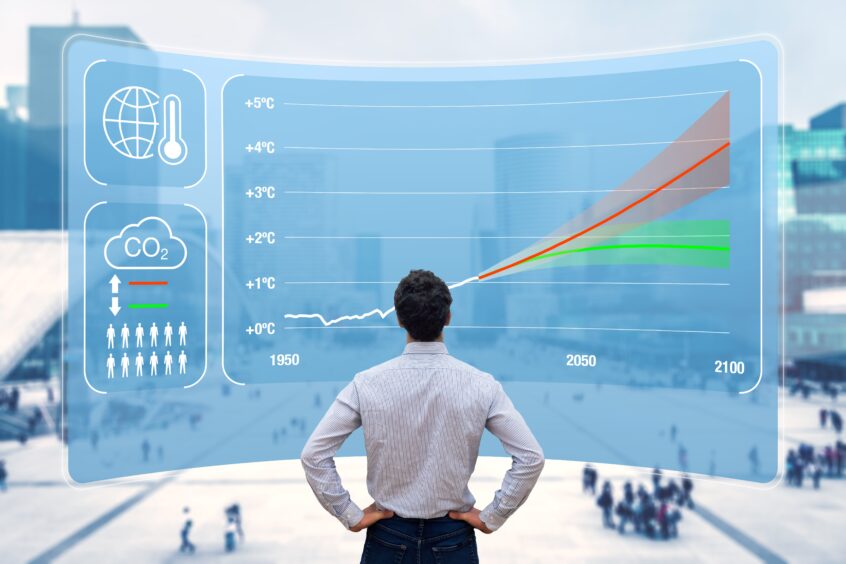 Just Climate, the London-based investment business created by Generation Investment Management, has announced the closing of its inaugural Climate Assets Fund I. The Fund beat its original target of $1 billion, closing $1.5 billion from industrial investors.
Closing 50% above target in a volatile market signals investor interest in hard-to-abate sectors.
The transition for these sectors is complex, due either to technology lack or prohibitive cost, including heavy industries such as cement, steel and petrochemicals.
Regulation in the US, EU, China and elsewhere is driving finance towards a net zero transition of the global economy.
Over 50% of the world's emissions come from the hard-to-abate industries. Energy has been the core focus of decarbonisation action for the last couple of decades but, as the need for rapid action accelerates, certain key sectors must undergo their own transformations, addressing wider operational issues beyond energy.
There are massive opportunities ahead in such decarbonisation processes, with new technologies, new business and new ways of working together across silos creating disruption across sectors.
Just Climate senior partner Clara Barby explained that the new fund is focused on solutions with the greatest climate impact. She said: "We identify solutions that will make the biggest difference, and then direct and scale institutional capital to those solutions that we believe can generate attractive risk-adjusted returns."
Climate Assets Fund 1 will be part of Just Climate's industrial climate solutions focus and will pursue investments in growth-stage, asset-heavy companies globally in order to generate what Just Climate calls "outsized emissions abatement" within the next decade.
Linking GHG reduction to performance incentives
One of the interesting ways in which Just Climate has integrated its emissions reduction goals into its investment is through its long term incentive structure.
Under the Fund's integrated performance fee, financial returns drive the amount of performance fee accruable. How much of this fee is ultimately available is 100% linked to the delivery of ambitious greenhouse gas (GHG) abatement goals.
With this approach, Just Climate is demonstrating its conviction that climate solutions for the hard-to-abate industries are capable of delivering attractive risk-adjusted returns and highest climate impact.
Challenges to finance in achieving fundamental change
The hard to abate industries, which range from steel to fertiliser and aluminium, often emit GHGs far beyond their energy consumption, what are known as 'process emissions'. These are related to the operational process of the industry, such as when limestone becomes clinker, aluminium is made through depleting carbon anodes or even when operations result in land use change. Many of these sectors have historical and embedded ways of working, which can prove highly resistant to change.
Such high-emissions operations, and the products they create, are likely to face increasing challenges through impacts on demand, production costs and employment. Understanding effective ways of addressing these process emissions have ramifications far beyond the boundaries of any particular sector.
Yet while it is widely understood that significant capital needs to flow towards industrial decarbonisation, it has remained a challenge to find the right mechanisms, and the right investment, to drive transformation.
Shaun Kingsbury CBE, chief investment officer of Just Climate, said: "Without radical and urgent changes to the way that the financial sector approaches the decarbonisation challenge in these industries, there will be no net zero by 2050… Proven, transformational climate solutions are being developed to decarbonise the industrial sectors. With the right investment support, we believe they can scale rapidly to achieve better gross margins, a lower cost of capital and widespread market adoption."
Investments to date
Just Climate has said that its focus is investments which have the potential to deliver transformational climate impact across some of the highest-emitting, hard-to-abate industries — including energy, mobility, industry and buildings.
Kingsbury said: "Our first investments will accelerate commercialisation of 95% decarbonised steel, a natural gas substitute based on wood waste from other industrial processes, and electric charging solutions for a wider range of road transport that requires high-powered charging."
He added: "All three solutions bring to life our thesis of investing in transformational solutions for the highest-emitting, hard-to-abate sectors while delivering attractive risk-adjusted returns for our investors."
In February 2023 the investor announced its first investments, which include:
ABB e-mobility, a Swiss-based global leader in electric vehicle (EV) charging solutions. According to the International Energy Agency (IEA), around 24% of all emissions come from the transportation sector, which has traditionally been hard to decarbonise. Just Climate said its investment in ABB E-mobility will help decarbonise road transport by accelerating the deployment of its solutions ranging from smart chargers for the home to high-power chargers for highway stations of the future, solutions for electrification of fleets and opportunity charging for electric buses and trucks.
H2 Green Steel, a Sweden-based industrial start-up which aims to accelerate the decarbonisation of the steel industry, one of the hardest-to-abate industries and responsible for more than 7% of emissions, according to the IEA. By replacing coal traditionally used in steelmaking with green hydrogen powered by renewable electricity, the company claims to cut emissions by as much as 95%. Just Climate's investment formed part of H2 Green Steel's Series B fundraising announced in October 2022, the proceeds of which will be used to develop the company's large-scale, green steel plant in northern Sweden, the Boden Project.
Meva Energy, a Sweden-based provider of a gasification technology to generate renewable energy for manufacturing sectors, with partnerships with IKEA and SOFIDEL. Just Climate said it will support the company as it scales the technology and rolls it out more broadly to provide a clean, practical and cost-efficient solution to a widely spread network of mid-scale industries that currently rely on fossil fuels to power their industrial processes and operations.
Investor interest is being driven by policy change
Again, while it's understood that early action can have benefits, such action has been constrained by what the Deloitte Centre for Integrated Research identifies as technical and business model gaps.
In the end, the core driver for change in hard to abate sectors is going to be public policy and regulation. That is what drive the fall in the price of renewable energy technologies and their subsequent boom, and what drove the $300 billion invested in the EV industry in a few short years.
The implementation of the US IRA, of the EU's Green Deal and many other types of legislation encouraging the development of decarbonisation technologies is going to transform the market. There is an increasing amount of international rivalry about the amount of state support for transition – that will in turn drive further legislative support and further investment.
The Fund closed with a wide range of institutional investors with a far-reaching geographical spread, including California State Teachers' Retirement System, PSP Investments, AP4, Colonial First State Investments, Builders Asset Management and AP2; as well as other pensions, sovereign wealth funds, insurers, financial institutions, endowments, foundations and family offices from North America, Europe and the Asia Pacific region.
The Fund's founding investor group included Microsoft's (NASDAQ:MSFT) Climate Innovation Fund which anchored the Fund, IMAS Foundation, Ireland Strategic Investment Fund, Harvard Management Company, the Imprint Group of Goldman Sachs as well as Hall Capital Partners and its clients.