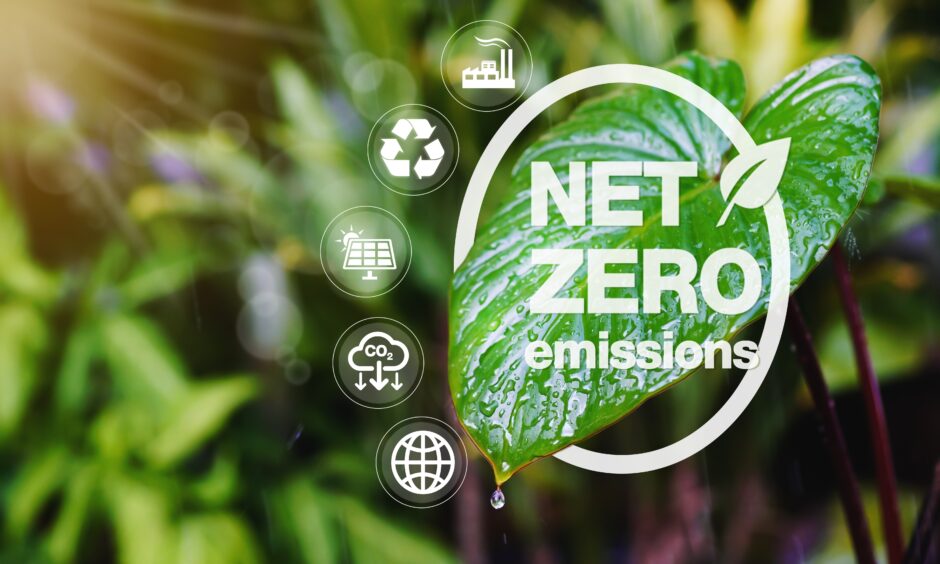 LGIM has released its annual Climate Impact Pledge results, with its exclusion list expanded to cover almost £158 billion of assets.
LGIM is adding biodiversity and climate lobbying activities to its engagement programme, which now covers 5,000 companies in 12 sectors.
Oil and gas is failing to meet engagement standards, with banking, insurance and property continuing to lag the field.
During the 2023 proxy season, 342 companies were subject to voting sanctions due to poor climate change standards.
Legal & General Investment Management (LGIM), the asset management arm of Legal  & General (LSE:LGEN) and one of the world's largest asset managers,  has released the results of its seventh Climate Impact Pledge.
The Pledge is LGIM's annual engagement programme to encourage companies to tackle climate change and the transition to net-zero carbon emissions. It has expanded the Pledge to incorporate biodiversity and climate lobbying activities, considered significant indicators of commitment, integrity and effective transition.
Michael Marks, Head of Investment Stewardship at Legal & General Investment Management said: "As the window for achieving a 1.5C outcome by 2050 narrows, the need for greater action by companies has become increasingly urgent. Companies which are too slow to act are contributing to systemic risk. It is imperative that investors play their part, by expanding and deepening the scope of their climate engagement, and encouraging companies to scale up their ambitions and reduce real world emissions. This is what LGIM is doing."
The asset manager is now assessing 5,000+ companies across 20 climate critical sectors, a significant step forward from the circa 1,000 companies across 15 sectors in last year's Climate Impact Pledge. The number of 'climate-critical' sectors has increased from 15 to 20, now including Forestry and Paper & Pulp, Aluminium, Glass, Logistics and Multi-utilities.
As a result, higher standards and more urgent action will be required from these companies. However, LGIM notes that a number of these newly included sectors such as Aluminium, Glass and Forestry lead the way in terms of the scale of their ambition and meeting LGIM's minimum standards.
LGIM calls out companies failing to act on climate risk
As a result of this expanded approach, LGIM has identified 299 companies through its quantitative analysis that qualify for AGM voting sanctions for not meeting its minimum standards to address climate risk.
On a sectoral basis, oil & gas have failed to meet LGIM's standards. Despite record oil & gas profits, over a third of companies in the sector failed to meet LGIM's minimum standards for action and most did not have sufficiently ambitious emissions targets.
The banking, insurance and property sectors have also been singled out as lagging when it comes to setting and meeting ambitious net-zero targets. LGIM noted that these industries have the power to lead the way in reallocating capital and decoupling economic growth from carbon emissions.
In addition to its quantitative assessment, LGIM has conducted more targeted and direct engagements with 105 'dial mover' companies, a 75% increase from the 60 companies identified in 2021. These 'Dial-mover' companies are chosen for their size and potential to galvanise action on climate in their sectors. Engagement is usually year on year as LGIM encourages change, with consequences including voting sanctions and, for applicable funds, divestments.
LGIM demands greater clarity from investments
LGIM has not only expanded the scale of its pledge, but the expectations that underpin it, with a greater focus now placed on the link between biodiversity and net-zero strategies, as well as climate lobbying activities. LGIM's expectations for 'dial-mover' companies now include the following:
LGIM expects to see comprehensive, certified net-zero emissions targets, including disclosing a transition plan with short and medium-term targets;
Companies must disclose the actions and investments embedded in their plan to reach net-zero;
LGIM expects each company to disclose whether its executive remuneration is aligned with the company's short and / or medium-term emission targets;
To achieve the policy environment requirement in the Paris Agreement, LGIM has set a 'red line' for all sectors on the disclosure of climate lobbying activities, including trade association memberships, and explaining what actions it will take if the lobbying activities of these associations are not aligned with a 1.5°C scenario;
LGIM emphasises the importance of combating biodiversity and nature loss, and integrating social implications, in delivering a credible pathway to net zero. That means:

For sectors with a clear link between biodiversity and net-zero strategies, companies should assess their impacts and dependencies with a view to managing risk, as well as mitigating and reversing negative impacts
For sectors where the transition could have direct social implications, LGIM expects companies' decarbonisation strategies to incorporate a 'just transition' perspective
Sanctions, divestments and successful change
LGIM has said it will apply voting sanctions against 43 of these dial movers, including those companies on the divestment list. Twelve companies remain on LGIM's divestment list. These companies are AIG, China Construction Bank, China Resources Cement, Exxon Mobil, Hormel, Industrial Commercial Bank of China, Invitation Homes, KEPCO, Loblaw, MetLife, PPL and Sysco.
LGIM has also announced two further divestments from two transport companies that are failing to meet its standards on climate – Air China and COSCO Shipping Holdings – taking the total number of companies on LGIM's divestment list to 14.
In what LGIM calls a positive development, China Mengniu Dairy has been reinstated. Following direct engagement, the business has now published a deforestation policy, committed to carbon neutrality by 2050, and delivered on LGIM's red lines.
SGV Take
 As asset managers continue to incorporate new criteria into standards for effective action on climate change – from tackling climate lobbying to incorporating biodiversity risk – it becomes clear that expectations are changing and becoming more challenging. Investor concern and licence to operate are driving action in some of the world's largest companies, something that will be driven across and throughout the supply chain, affecting expectations of private companies as well.