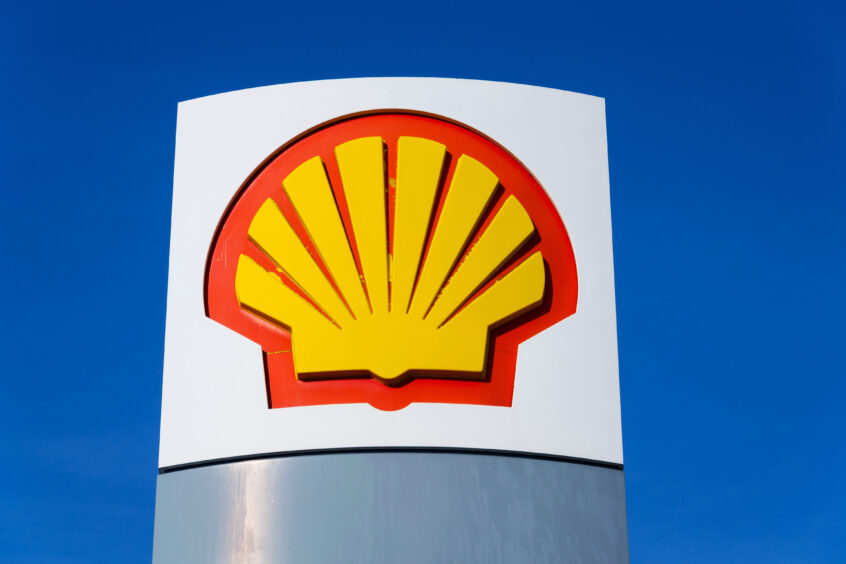 The Church Commissioners and the Church of England Pensions Board will independently divest the Church's £10.1 billion endowment and £3.5 billion pension funds from the fossil fuel industry.
The Church of England is to shift from engagement to divestment as fossil fuel companies fail to take strong enough action on climate change.
It will divest from all firms primarily engaged in the exploration, production and refining of oil or gas by the end of 2023, unless  in genuine alignment with a 1.5C reduction pathway.
Shell, BP and other fossil fuel firms have backtracked on their climate commitments since the start of the energy crisis.
The Church Commissioners and Church of England Pensions Board have both announced they will independently disinvest from fossil fuels this year.
Justin Welby, the current Archbishop of Canterbury, said: "The climate crisis threatens the planet we live on, and people around the world who Jesus Christ calls us to love as our neighbours. It is our duty to protect God's creation, and energy companies have a special responsibility to help us achieve the just transition to the low-carbon economy we need."
Their decision comes as the Church of England's National Investing Bodies (NIBs) reported back to the General Synod on progress against a 2018 Synod motion, which set out a five-year strategy to invest in climate solutions, engage with high carbon emitting companies, and disinvest from fossil fuel companies not aligned with the Paris Agreement.
The report on the NIBs' "Approach to Climate Change", presented the progress that had been made by the NIBs in response to the Synod motion. It notes that, while some companies have made significant progress, no fossil fuel company has passed the expected 2023 hurdles. The Church Commissioners for England and the Church of England Pensions Board have therefore announced their intentions to disinvest.
With the General Synod scheduled to meet for its July 2023 group of sessions between 7 and 11 July at the University of York, Church continues to deepen its consideration of climate change. The meeting will raise a series of recommendations for consideration, including a motion from the Diocese of Oxford for the General Synod to examine its response to the climate emergency (Oxford).
The debate about divestment versus engagement
One of the core debates about the net zero transition is the best way to engage with corporate actors. Should investors divest (sell stakes in poor-performing companies or those companies refusing to act credibly on the issues), or encourage their investees to improve performance through strong stewardship and engagement?
Traditionally this has been an 'either/or' question, with opinion divided as to the efficacy of either approach. Stay invested in climate and ESG laggards and the markets fail to send a signal to corporates, but divest and run the risk that stakes simply change hands – often into the ownership of investors with no motivation or capacity to demand that changes are made.
Divestment has been a particular issue in terms of social licence to operate, as activists have driven many successful divestment campaigns over the years. Today over 1,500 institutions with over $40 trillion in value are committed to fossil fuel divestment.
The 350.org report Invest-Divest 2021: A Decade of Progress Towards a Just Climate Future, made the argument that the divestment movement has succeeded in holding fossil fuels accountable for the externalities created by unregulated carbon emissions.
Despite these commitments, however, and reports suggesting that up to 80% of fossil fuels will need to stay in the ground if the world is to meet 2050 targets, investment continues to flow into new oil and gas. In fact, the energy crisis drove a return to such investment by states and financial institutions.
Asset managers such as LGIM are focused on engagement, with its Climate Pledge an engagement programme encouraging companies to tackle climate change and the transition to net-zero carbon emissions. Those that fail to live up to its standards face voting sanctions at AGMs. Still, many companies are simply refusing to act.
Shell, for example, recently said at its capital markets day that jt plans to refocus on oil and gas. It was also reported as saying that if its appeal against a Dutch court ruling to cut its emissions failed, it would simply no longer sell in the Netherlands.
The shift is particularly interesting, coming as it does soon after an interview with  director of the International Energy Agency Fatih Birol where he advised against investing in oil and gas.
Sarah Breeden, an executive director at the Bank of England, said in a 2022 speech that "while individual investors can divest, the financial system as a whole cannot." The argument for divestment has been that, if enough investors commit to divestment, the cost of capital for those companies goes up and alternatives may become a better option.
Investors and NGOs are increasingly focused on divestment
In January 2023, a group of investors warned banks they needed to act faster on climate change. It called out their provision of over half a trillion in fossil fuel bonds and loans in 2022 – despite the fact that fossil fuel developments commissioned after 2021 are inconsistent with the goals of the Paris Agreement.
Many NGOs are urging global institutions to divest their holdings from fossil fuels and reinvest in renewable energy and climate-safe solutions. A new metric on the Climate Clock tracks data from the Global Fossil Fuel Divestment Commitments Database to showcase the divestment movement's growing impact, with approximately $40.51 trillion divested by 1592 institutions to date.
A report from the University of Waterloo – commissioned by Stand.earth's Climate Safe Pensions Network – is a first-of-its-kind analysis, found that six major US.public pension funds would be $21 billion richer if they had divested from fossil fuels 10 years ago. Despite the move by the Church of England,  UK pension funds still hold £88 billion investments in fossil fuel firms, according to another recent report.
Moving from engagement to divestment
The decision from the UK Church has been made on the back of an initial attempt to engage with business, rather than moving straight towards divestment. What appears to have happened is that fossil fuel companies have failed to engage effectively.
As Welby added: "We have long urged companies to take climate change seriously, and specifically to align with the goals of the Paris Climate Agreement and pursue efforts to limit the rise in temperature to 1.5°C above pre-industrial levels. In practical terms that means phasing out fossil fuels, investing in renewables, and plotting a credible path to a net-zero world. Some progress has been made, but not nearly enough. The Church will follow not just the science, but our faith – both of which call us to work for climate justice."
Charlie Kronick, oil finance advisor to Greenpeace UK, said: "After years of trying to change these companies from within, the Church of England has clearly lost faith in Shell and other oil giants' ability to redeem themselves. This should be a moment of moral reckoning for other investors and for our government. Left to their own devices, these companies are perfectly happy to unleash hell on earth to cash in their thirty pieces of silver. Ministers should stop rolling out the red carpet for fossil fuel firms and instead properly tax their enormous profits while also stopping licensing new oil and gas projects now."
SGV Take
While divestment was initially the purview of activist funds, university investment funds and the like, it is becoming a mainstream response to the failure on the part of corporates to take climate action.
The real question that continues to haunt the market is whether or not the short term perspective of rapid financial return, which is what has continued to drive the exploitation of fossil fuels, will remain e a greater priority than the long term needs of the economy and the environment. There is a real danger that, if divestment picks up, there will be a real divide in the market.