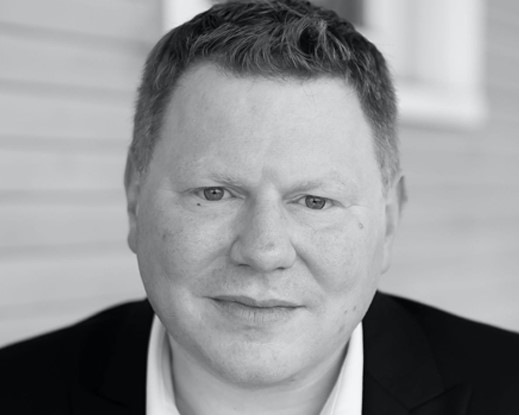 US-based Climate Vault has raised $9.4m to develop its unique approach to greenhouse gas (GHG) impact in the voluntary carbon markets.
Climate Vault Solutions, an offshoot of non-profit Climate Vault, has raised $9.4m in its Series A.
Its touting itself as an alternative to traditional voluntary carbon markets by leveraging compliance markets through the removal of emissions allowances.
The value of those emissions allowances will be used to fund early stage carbon removals technologies.
As a climate solutions provider, the company claims that it is "defining the market for climate action by providing the comprehensive solution for truly verifiable and immediate carbon calculations, reductions and removals." Its latest round was led by the Inclusive Capital Partners Foundation, a private foundation based in San Francisco, with additional investment from King Philanthropies, Valor Siren Ventures, and ThirdStream Partners.
"Carbon action and meaningful sustainability initiatives that make a real-world difference are no longer optional for today's businesses," said Jason Grant, President and Chief Operating Officer of Climate Vault Solutions. "We've already reduced nearly one million metric tons of CO2 emissions as Climate Vault, Inc. through government-regulated compliance carbon markets and support from our partners. Today's launch of Climate Vault Solutions is the logical next step to help us substantially increase our impact while equipping organizations with the tools to take direct action against the climate crisis in a verifiable, quantifiable, and transparent way."
The relationship between Climate Vault and Climate Vault Solutions
Climate Vault Solutions will serve as the exclusive new sales and marketing arm of the Climate Vault, Inc. non-profit, with a focus on producing commercial solutions and increasing its overall impact.
The Climate Vault, Inc. non-profit entity will still continue to exist and its method and practices of reduction + removal are remaining the same. Emission allowances already in the "vault" will remain in the vault, and ultimately be converted into permanent removal as part of the CDR grant process under a second step in the methodology (the CDR grant will also be remaining solely under the non-profit side of our business).
As explained by Jason Grant, Climate Vault's president and chief operating 0fficer, "Simply – Climate Vault is how we refer to our organization as a whole. Climate Vault Solutions and Climate Vault, Inc. are used to clearly differentiate if and when we're talking about a very specific branch of our organization in public (as has been the case recently with our big news)."
Michael Greenstone, Chairman of the Board for Climate Vault Solutions and Milton Friedman Distinguished Service Professor of Economics at the University of Chicago said: "My co-founders and I first launched Climate Vault, Inc. as a nonprofit in 2021 to fix a broken supply chain in the voluntary carbon offset market and to spur innovation in carbon dioxide removal.
"Since then, we've already helped the planet avert an estimated $190 million of climate damages. This investment allows us to satisfy the demand from world leading organisations that have already partnered with us to neutralize their carbon footprint, like Northern Trust Bank, Morningstar, T. Rowe Price, Cleary Gottlieb, and DRW, as well as launch new collaborations."
Differentiating between compliance market allowances (not offsets) and CDRs
Compliance market allowances (not offsets) and carbon dioxide removal (CDR) are two separate and very different things.
Grant said: "As part of our two-step approach, we first purchase verifiable carbon allowances from government-regulated compliance carbon markets on behalf of organizations and individuals who collaborate with us and "vault" these CO2 permits. We basically take away the right of major polluters to pollute by reducing the supply available to them on the market. Because the number of permits is capped, keeping them off the market immediately decreases CO2 emissions and provides a verifiable and immediate reduction."
However this immediate reduction is only one half of a much bigger problem. Grant  explained: "Simply reducing emissions is NOT enough and existing solutions focus only on reducing CO2. Removing historical emissions is essential, because even if we all stopped emitting now, the damage has already been done. This is why as the critical second step of our approach, we will then use the permits' value to fund cutting-edge carbon dioxide removal (CDR) technologies that take emissions out of the atmosphere for good and make a long term, enduring difference for the planet."
Many CDR projects are still in the very earliest stages,  and in order to reach the scale necessary to truly make a difference on the climate crisis and meet 2050 goals, these technologies require funding and support. According to Grant, part of the company's goal is to help to bring scale to the CDR market.
"Under the Climate Vault Inc. nonprofit, we offer an annual RFP round where we work with our Tech Chamber to identify, assess, and award funds to emerging CDR technologies," they explained. "We are currently in the middle of reviewing applications received during our RFP round that launched in February and hope to have grant recipients to announce in coming months."
Investment in climate tech and carbon markets continues to grow
Investments in climate solutions have been steadily rising in recent years as a fifth of the major companies on the Forbes Global 2000 list and 61% of the world's countries have made net zero commitments. In a report from PWC, climate tech investment in the 12 months to Q3 2022 represented more than a quarter of every venture dollar invested, a greater proportion than 12 of the prior 16 quarters.
In addition, according to Axios Pro, when compared to other SaaS sectors which are experiencing market turbulence and decreased investments, climate tech has actually seen an increase in seed and Series A fundraising. Businesses with a focus on carbon capture, monitoring and reporting, energy storage or alternative fuels have received the greatest share of recent funding.
Who will buy compliance market offsets and why?
More organisations than ever before are focusing on sustainability as part of their mission. Historically, however, it has been difficult to track and verify the impact of the solutions they have available. One of the key challenges that Carbon Vault claims to have identified is specifically within the voluntary carbon markets.
Traditional voluntary offsets (such as reforestation projects, clean cookware, etc) often struggle with credibility issues, stemming from inadequate oversight, lack of measurability and inconsistent 3rd-party verification which lower their impact and increase the buyers exposure to reputational and financial risks.
Grant said: " In the past month alone there has been major PR backlash companies like Delta and Chevron have come under BECAUSE they leveraged VCMs to work towards their sustainability initiatives. More and more organizations are turning to Climate Vault because they're looking for high quality solutions that meet their needs for immediate reduction (in a way that's safe for the brand and eliminates risks) while also enabling them to support long-term carbon removal.
They added: "We only participate in established cap-and-trade markets subject to government oversight and regulation. Our market-based approach is easily measurable (1 permit = 1 metric ton), provides price transparency and is rigorously verifiable. Our contributors know that their support has a real and measurable impact."
SGV Take
Removing emissions allowances from the compliance markets is a fascinating approach to take and, as the company says, it removes permission from polluters to continue to pollute. It certainly provides organisations with the tools they need to take direct action against the climate crisis in a verifiable, quantifiable, and transparent way that can be explained fairly easily to the wider public.
The use of the value of those credits to fund CDR technology provides an interesting source of funding. There is no doubt rapidly growing appetite for CDR but with so much development to be done, it will be interesting to watch how rapidly the sector progresses.