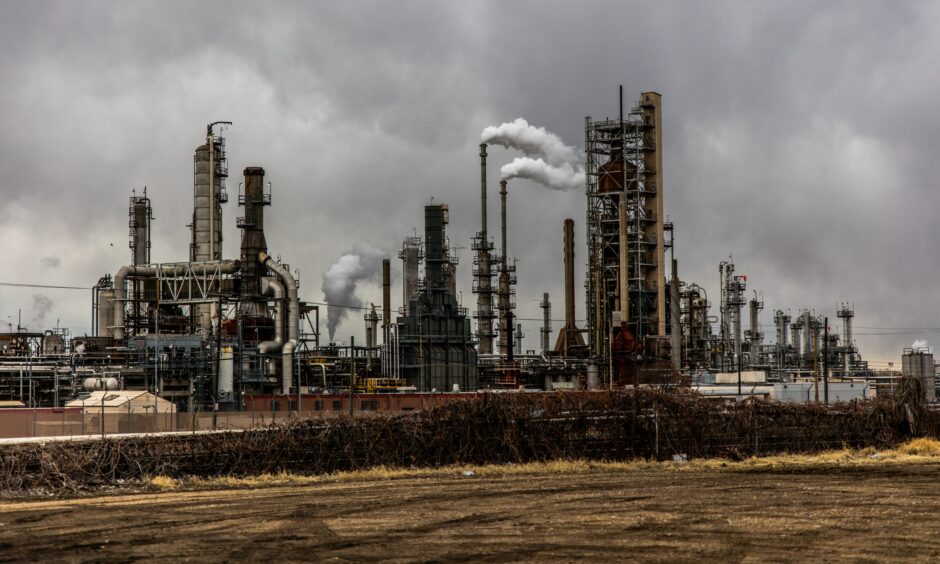 Global stock markets are financing companies which are sitting on three times more coal, oil and gas reserves than can be burned without breaking the 1.5°C Paris climate target.
Over $1 trillion of oil & gas assets risk becoming stranded as a result of policy action on climate and the rise in alternative energy sources.
Over $600 billion of such stranded assets are listed are held by listed companies, mostly on the stock exchanges of China, USA, India, Russia and Saudi Arabia.
Policymakers must view the facilitation of new fossil fuel as contrary to achieving national climate goals.
This is according to Carbon Tracker's latest report Unburnable Carbon: Ten Years On. The report is an update of its Carbon Tracker's original Unburnable Carbon report in 2011, which put finance at the heart of the climate debate. It showed for the first time that there were far more fossil fuel reserves around the world than could be burned while meeting global climate goals, with huge implications for financial markets.
The report comes a week after UN Secretary General Antonio Guterres slammed new funding for fossil fuel exploration as "delusional" and called for an end to fossil fuel finance as fuel prices soar and fossil fuel stock indices hugely outperform other asset classes drawing more investment in fresh exploration.  "Nothing could be more clear or present than the danger of fossil fuel expansion. Even in the short term, fossil fuels don't make political or economic sense," he told a White House economics forum.
The IEA has previously said that strictly no new oil and gas fields were needed if the world is to meet the 1.5°C Paris climate target and avoid the worst impacts of climate change.
What does stranded asset risk look like today?
The report also reveals that the "embedded emissions" in the fossil fuel reserves of companies listed on global stock exchanges – the amount of CO2 released if they are extracted and burned – has grown by nearly 40% in the last decade despite a growing urgency to tackle climate change risks.
It further warns that 90% of all known fossil fuel reserves and resources held by all companies must stay in the ground as unburnable carbon to limit global warming to 1.5°C . But if more than 40% of reserves are extracted and burned the world will comfortably pass 2°C, with devastating consequences.
Investor concern is driving focus on net zero
Mounting concern about the impact of climate change has seen investors with more than $130 trillion of assets under management commit to achieving net zero emissions by 2050. The report calls on them to "actively use their influence to guide companies towards a strategy that supports global climate goals and reduces their exposure to energy transition risks."
At the start of 2022, only 320 billion tonnes of greenhouse gases (320 GtCO2) can be emitted for a 66% of limiting warming to 1.5°C . At current rates of emissions this will be exhausted in just eight years, by 2030.
But the report reveals that the total embedded emissions of all known fossil fuel reserves is more than 10 times that level at around 3,700 GtCO2. A large share of this is controlled by state-owned or private companies but 1,050 GtCO2 is owned by companies that trade publicly on global stock markets and can be influenced by investors.
There is a disconnect between rhetoric and action
Mike Coffin, Head of Oil, Gas and Mining at Carbon Tracker and co-author of the report, said: "Fossil fuel companies are reliant on equity and debt markets for the financing of capital-intensive projects, both to raise capital to finance new investments, but also to maintain existing production facilities and drill new wells. Financial centres facilitate, and profit from, both the primary equity raising and ongoing finance requirements for these companies, as well as secondary trading activities. As such, financial institutions that continue to enable such activities beyond climate limits, cannot themselves be viewed as Paris-aligned, and are also themselves increasingly exposed to transition risk."
The analysis highlights how stock markets, and the associated industry of banks, insurers, lawyers and financial services providers, are profiting from activities that are at odds with their countries' climate commitments and that put investors at risk.
The London Stock Exchange for instance holds 47 GtCO2 of embedded emissions – 30 times more than those of the UK's own fossil fuel reserves (1.5 GtCO2) and ten times more than its 15-year carbon budget from 2023-37 (4.7 GtCO2).
Financial centres in China, the US, India, Russia and Saudi Arabia have the highest embedded emissions overall. In all but the US however, they are dominated by the partial listings of state-owned companies, where minority shareholders have limited influence.
However, a lack of influence over state-owned companies does not absolve investors from a share of responsibility for emissions. Even a partial listing provides an important source of capital, improves credit ratings and lowers the cost of borrowing, allowing for further development of yet more fossil fuel projects. Reserves are often so significant that even the partial listing of a state giant can add significant embedded emissions to the market.
National emissions plans don't account for cross-border implications
In February 2021 the London Stock Exchange Group became the first exchange to commit to "net zero", but it only covers the LSE Group itself not the exchange, which continues to list fossil fuel companies whose activities are at odds with global climate goals and the UK's climate commitments.
Author of the report ,Oil & Gas Analyst at Carbon Tracker, Thom Allen said: "The UK may claim to be on a path to net zero, but companies headquartered and listed in the UK are investing in, and currently making huge profits from, extracting and selling fossil fuels around the world. As most of these activities occur outside the UK, the emissions are not included in the UK's carbon budget."
The London Stock Exchange had the second highest market capitalisation of listed fossil fuel companies at $500 billion but they made up 15% of value on the exchange at that date, making it far more exposed. Only around half of the future 'business as usual' spending by oil & gas companies listed in London was found to be compatible with 1.5°C.
Carbon Tracker warns that supporting these companies makes the UK's financial transition to a low carbon economy harder and that even though their fossil fuels may be produced and consumed overseas, it exposes the country's financial services sector and UK-based investors to risk in the energy transition.