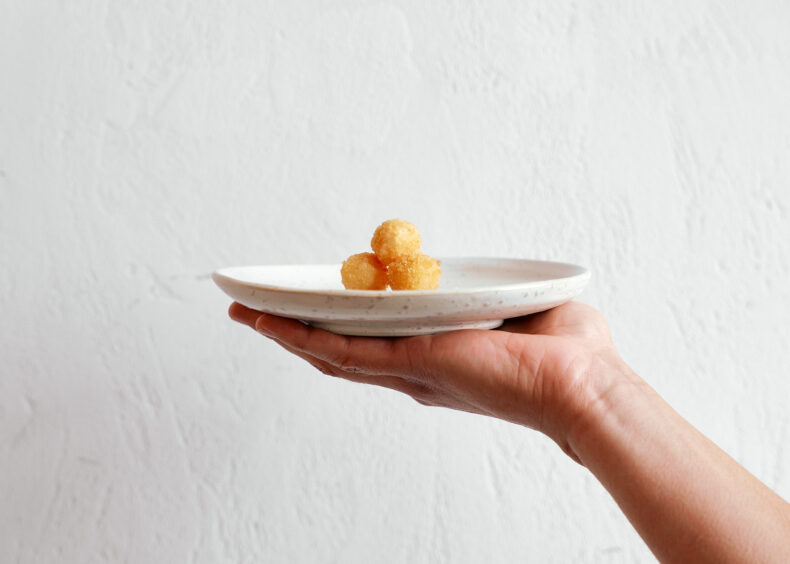 German biotech startup Bluu Seafood has raised €16 million to advance its work on its technology and the market launch of its first products. Cultivated fish is real animal protein directly grown from fish cells without killing the animal.
Bluu Seafood plans to develop cultivated fish, diving into the growing market for alternative protein.
As the global population increases, estimates suggest we need to double world food production from the same land area, while cutting energy and water use by half.
Cultivated meat and fish could address this challenge, and represent a significantly disruptive threat to the traditional meat and fish industries.
Dr Sebastian Rakers, co-founder and chief executive of BLUU Seafood, said: "Our successful Series-A demonstrates the enormous potential that lies in cultivated fish as a platform technology for sustainable animal protein and underlines the strong scientific development that we at BLUU Seafood have delivered so far. Together with our strong, international investor base, we can start the next stage of development and bring our first products to market."
The company is currently preparing to open its pilot production plant with construction work to be completed by autumn 2023. With this plant, BLUU Seafood will leave lab scale and reach another important milestone by scaling up production into larger fermenters of up to 500 litres.
Investors focus on cultivated proteins
The Series A funding was led by Sparkfood and LBBW VC. Further participants in the round were SeaX Ventures, Manta Ray Ventures, Norrsken VC, Delivery Hero, Innovationsstarter Fonds Hamburg GmbH and Dr. Oetker. In total, BLUU Seafood has raised more than €23 million since its founding in 2020.
There is growing interest in cultivated proteins as an alternative to traditional agriculture, which could be responsible for over 14.5% of global emissions. A February 2023 survey of investors showed that ESG impact continues to be a major driver of investor interest in alternative proteins, despite a recent downturn in fund flows.
Globally, the sector has drawn $14.2 billion in private capital over the past decade, with annual investments doubling on average every year. Yet 2022 saw alternative protein companies raising only $2.9 billion in 2022, marking a significant deceleration from the prior year.
Non-profit the Good Food Institute (GFI) analysed investment activity in a series of state-of-the-industry reports. Citing Pitchbook data, the GFI said total funding in alternative protein companies declined 42% in 2022 in line with broad-based declines in global private funding, which fell 35%.
Yet there is no doubt that interest continues, with 99% of respondents to a GFI survey reporting positive views on future growth. There is growing interest from the public sector too. For example, in April 2023, the UK announced an investment of £12 million in the development of a research centre for sustainable proteins.
The Engineering and Physical Sciences Research Council, part of UK Research and Innovation, launched the Cellular Agriculture Manufacturing Hub led by the University of Bath. The hub, which will run for seven years, will investigate how to manufacture cultivated meat at scale. A peer-reviewed study recently found that cultivated meat can cut the climate impact of meat by up to 92%, reduce air pollution by up to 94%, and use up to 90% less land.
Researchers will also look into developing foods such as sustainable palm oil through precision fermentation – a technique which also uses organisms such as yeast to produce real egg or dairy proteins to deliver the flavour and texture of foods such as cheese, meat, and eggs without using animals.
Joining the ranks of cultivated meats
Bluu Seafood is looking to accelerate its path towards commercialisation and said it will use the new funds to drive regulatory approval of its first products, expanding research work and initiating pilot production.
The focus will be on hybrid products such as fish balls and fish fingers made from cultivated fish cells blended with plant-based proteins, which Bluu first presented in 2022. The startup is aiming for market entry in Singapore by 2024, where the sale of cultivated chicken was approved by regulators in 2020.
Regulators in the US have also just approved the sale of cultivated meat products offered by Eat Just's GOOD Meat division and UPSIDE Foods. Having passed through several years of evaluation by both the US Department of Agriculture (USDA) and the Food and Drug Administration (FDA), the lab-grown poultry will be available to consumers within a matter of weeks. Bluu Seafood, too, has initiated the approval process with the FDA and is expecting to follow up with European regulators rapidly.
Cultivated meats are made by taking small cell samples from living creatures and feeding them with a mixture of carbohydrates, proteins, salts, vitamins and other ingredients that stimulate their growth and reproduction. As they are grown from real animal cells, they offer the same tastes and textures as regular meat while requiring far less land, water or chemical inputs.
In the US, cultivated meat and fish are also about to be launched following recent USDA and FDA approvals for cultivated protein start-ups GOOD Meat and UPSIDE Foods. With the final approval of the US Department of Agriculture granted a few days ago, the sale is now officially allowed.
SGV Take:
While there are significant challenges in the alternative proteins market, highlighted by the collapse of New Age Meats, this is in large part due to the regulatory challenges around certification.
Consumer preference plays an important role but, given the climate, nature and biodiversity impact of traditional agriculture, more and more people are actively looking for alternatives.
Nonetheless, regulatory hurdles may result in stakeholder concern about the reality of the opportunity. The key issue for the sector is going to be keeping to timetables and milestones, reassuring the market that there is a future and it is bright.