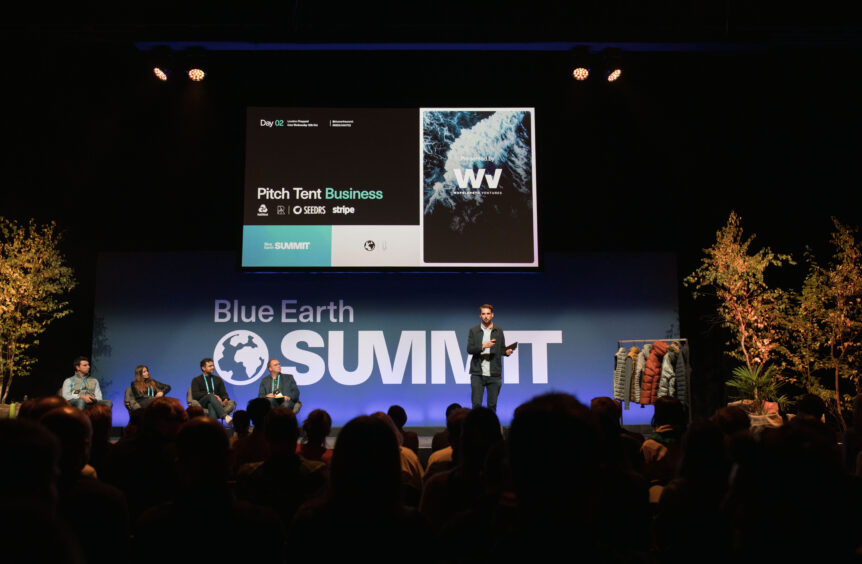 The Blue Earth Summit has invited businesses to apply for a position on its list of the UK's most innovative and impactful companies, through which they will earn a chance to pitch at its forthcoming event. 
From a list of 100 impactful companies, 30 will be selected to pitch in front of an audience of global impact investors.
The Summit's team has already raised over £100 million for previous cohorts.
Applications will close on the 1st August 2023, with tight competition expected.
The Blue Earth 100 (#BE100) is an annually updated list of the most innovative UK businesses that are positively disrupting their market. Its featured companies can be at any stage from pre-seed funding to Series C, representing any industry of their choosing. 
With this year's summit set to take place from 11-13 October, companies are invited to apply for a place on the list by 1st August 2023. Of those selected, 30 shortlisted firms will be given the opportunity to pitch in front of an audience of global impact investors. 
What does the process involve?
For the third year running, the Blue Earth Summit will feature its live pitching tent. Disruptive founders will pitch their ventures to an audience of global investors with a specific interest in supporting businesses that are led by their focus on solving ecological challenges. On the final day of the Summit, six winning companies will be chosen to showcase their efforts once more. 
The 30 pitching businesses will be separated into three different categories. One group is reserved for pre-seed and seed stage companies with revenues of up to £1 million while another will feature more established brands that are working towards their Series A rounds. The third category is for those with revenues of £20 million or more and demonstrable global demand. 
Each of the chosen firms will be picked directly from the #BE100. Selections will be made by the Summit's dedicated venture team, which has previously raised over £100 million for 33 companies. When making their decision, they will seek the advice of top investors and independent experts in climate, technology and sustainability. 
"We want to support high-growth, high-impact companies that have the potential to disrupt their industries for the better," explained Guy Hayler, co-founder of the Blue Earth Summit. "We know that accessing finance is hard and takes time so our agenda is one that backs investment in innovative business that can deliver positive change." 
Tight competition expected
In 2022, more than 500 businesses applied to take part in the Summit. For those selected, more than £6 million was raised. 
"At Blue Earth Summit I felt validated about my business," said Bundlee founder Eve Kekeh, a previous Summit finalist. "I had a constant flow of investors coming up to me and telling me what we are doing is awesome." 
"I needed financial resources to bring on more team members and invest in marketing and brand partnerships," she added. "It was such a great opportunity to get in front of so many investors in one room who all cared about sustainability as well as scalability." 
With such positive reviews and so much on offer, tight competition is likely. 
SGV Take
The opportunity to pitch in front of conscious investors is not to be taken for granted. Despite the maturation of impact investment, many continue to follow traditional principles while the purpose-led space becomes increasingly crowded.