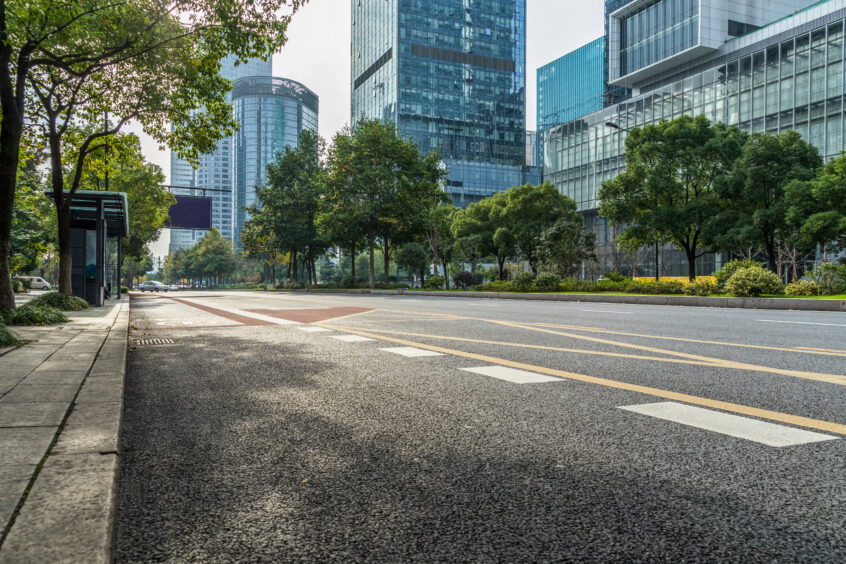 Amazon (NASDAQ:AMZN) founder Jeff Bezos' philanthropic organisation to address climate change announced a grant worth millions of dollars to create parks, community gardens and plant trees for underserved communities in five US cities.
Bezos Earth Fund pledged $400 million to enhance green spaces in underserved urban US communities. 
Creating more parks and community gardens, as well as planting trees play an important part in mitigating the effects of climate change including reducing air and noise pollution. 
While philanthropic commitment is laudable, it cannot solve alone the challenge governments, investors, and companies have to address to help underserved communities.
Bezos Earth Fund, which committed $1 billion to be distributed as grants to address climate change, pledged $400 million to enhance green spaces in underserved urban US communities.
Lauren Sánchez, the organisation's vice chair and Bezos' girlfriend, said the grant will help communities across the US, "making a tangible difference people can see".
She said: "Access to nature is deeply unequal, and the importance of green spaces to underserved communities is often overlooked and unaddressed."
"Green spaces make a city more beautiful, livable, healthy, and joyful, but studies show that they also lower extreme summer temperatures, reducing heat stress. They support the mental and physical health of communities and even improve students' academic performance." 
What does greening mean?
Greening is the process of making somewhere greener by planting grass, trees, and other plants. This process has become more prominent amid increased urban development around the world and is designed to combat air and noise pollution while creating a habitat for local wildlife. 
Bezos Earth Fund started the Greening America's Cities initiative, with $50 million for urban greening efforts in five cities: Albuquerque, Atlanta, Chicago, Los Angeles, and Wilmington, Delaware. It is expected to expand to other cities by 2030. 
California Congressman Tony Cárdenas commented: "Growing up in Pacoima, the air quality was so bad that we were prevented from playing outside. Today, even as circumstances have improved, residents not only endure poor air quality, but also extreme heat and drought. Fighting the climate crisis requires all hands on deck."
"I commend the Bezos Earth Fund for investing in our community and communities like Pacoima across the country," Cárdenas added. "This $3.5 million investment in the Pacoima Wash will allow them to do so much more to better the lives of Valley families."
The billionaires' climate change fund pot
Bezos is not the only billionaire who committed a part of his wealth to address climate change. Bill Gates, Melinda Gates, and Bezos' ex-wife MacKenzie Scott are among those who promised to give the majority of their wealth to charitable causes through The Giving Pledge, set up by the Gates.
The Bill & Melinda Foundation pledged in November 2022 to invest $1.4 billion to help smallholder farmers address the immediate and long-term impacts of extreme weather events. Scott, who gives out her financial support through Yield Giving, donated to organisations that promote Indigenous rights and land tenure and women-centred action related to climate change. 
Philanthropists are often prone to promise financial donations to underserved communities. Identifying these underserved communities, however, isn't as simple.
Who are the underserved communities?
Who the underserved communities are will change depending on where you are in the world.
In the US healthcare system, African Americans, Latinos, American Indians and Alaska Natives have been the most underserved communities historically, according to Hawaii Pacific University. This definition also includes residents of low-income neighbourhoods. 
In 2021, a report by The Trust for Public Land revealed that these communities had access to an average of 44% less park space than predominantly white neighbourhoods. The report also found that "decades of systemic racism and redlining", which is an illegal practice of refusing goods and services to neighbourhoods based on race, "have led to chronic disinvestments in parks and recreational facilities in many marginalized communities, resulting in too few parks as well as parks marred by cracked asphalt, barren fields, and broken play equipment".
These people tend to be the most affected by climate hazards. According to a 2023 report by the nonprofit Carbon Disclosure Project (CDP), climate change in the UK is hitting the health sector and the most vulnerable members of society, such as low-income households, the elderly, those with vulnerable health, children and minority communities.
SGV Take
Commitment to greening for underserved urban communities is necessary, but efforts to support the underserved communities in the energy transition should be more holistic and consistent Government officials, investors, companies and other stakeholders should try and understand these communities better to find a way to tackle climate change that works for everyone.
While such commitment to action is laudable, it's important to remember this is not a challenge that can be solved by philanthropic donations alone, but requires a systemic approach to the interconnected challenges that underserved communities face. It might be preferable if such communities were not dependent on largesse.