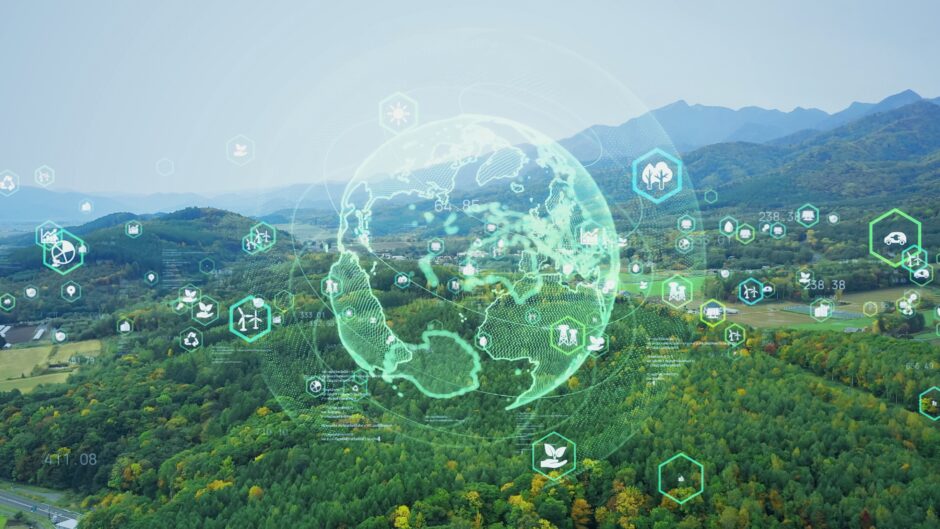 Norway's Norges Bank Investment, manager of the country's sovereign wealth fund has joined the Partnership for Carbon Accounting Financials (PCAF) signalling significant impact for the growth of standardised carbon accounting.  The last week also saw some EU state support for climate action, warnings on lobbying and some focus on banking behaviour.
Corporates increasing recognise the challenge of hitting climate targets
One thing we'll be paying attention to is how many companies are actually going to meet their targets. Reports suggest that FTSE Russell analysis shows that more than half of companies that have set emissions targets are likely to miss them. Expect a spate of research aligned with this because many corporate leaders set targets before talking to operations and many companies are now struggling to achieve their goals.
Amazon reforestation gets support from AXA
AXA Group's alternative investments business AXA IM Alts is investing $49 million in Brazilian carbon removal start-up Mombak's plan to build the largest carbon removal projects in the world. Working with Conservation International,Mombak announced $100 million for the restoration of Amazonian rain forest earlier in 2023.  Research shows that reforestation is currently the largest opportunity to remove carbon from the atmosphere, and the Amazon rainforest presents the largest opportunity to execute reforestation. Axa IM Alts will be investing directly into reforestation projects as part of its natural capital and impact investing strategy.
Banks continue to hire around nature and climate
Barclays announced the recruitment of three senior hires in its Sustainable and Impact Investment Banking (SIB) team, focused on advising and raising capital for companies whose businesses are solving environmental and social issues.
Arnoud Boksteijn will join in August as Managing Director in SIB to cover food and agricultural technology as well as clients in the broader agriculture sector. Previously, he was Managing Director and Head of Global Agriculture and the Agriculture Technology franchise within the Industrials Group at Credit Suisse.
Cindy Quan will join in September as a Director and Head of Americas ESG Advisory within SIB. She will work closely with Tanja Gihr, who leads advisory in EMEA, to provide differentiated advice to clients on ESG aspects of M&A and equity capital transactions.
Bogdan Oprea joined Barclays earlier this year as a Director within SIB, based in London, focusing on battery technology, solar equipment, recycling, and agricultural technology solutions. Prior to joining Barclays, Bogdan spent more than 20 years at Citigroup mainly in London, most recently in the Industrials investment banking team.
Increasing interest in the impact of SME and individual action
ING and the EIB have said they plan on making over €600 million available for new loans and leases to small and medium-sized businesses in the Netherlands, Belgium and Luxembourg. Half of this sum will go to corporate clients of ING in the Netherlands and the other half to corporate clients of ING in Belgium and Luxembourg.
In the eighth such transaction since 2009, the EIB is lending €300 million to ING, which is matching that amount to provide a total of €600 million in new loans and leases to entrepreneurs for sustainable investments. The EIB's loan enables ING to provide loans and leases at a lower interest rate.
In Latin America news, the EIB is also to finance climate action projects in Chile with more than €300 million including its first green mortgage loan outside Europe. A €200 million loan to Banco del Estado de Chile, guaranteed by the EU, finances mortgages for approximately 2,600 new housing units with improved energy efficiency standards.
UK customers are concerned about banking priorities
Exclusive polling commissioned by ShareAction, the charity campaigning for responsible investment, has found high levels of interest from a significant cross section of the British public in social and environmental impacts linked to how their money is being invested by their financial providers, including banks, pensions schemes and insurance companies. The research highlighted attitudes to banks. It found that people were willing to switch banks if they did not align with their values.
It found that while over half (52%) were interested in receiving more information about how their financial service providers were investing their money, a majority (83%) said they only knew a little or nothing about where their money is being invested.
Almost three quarters (73%) wanted either more, equal weight or some consideration to be given to the social and environmental impact of those investments, compared with financial returns. And just under three quarters (74%) of respondents said they would have a more negative view of their financial provider if they found out their money was invested in companies which did not meet human and labour rights standards for their workers.
In addition, 68% said they would view their financial service provider more negatively if they knew they were investing in businesses involved in deforestation and damaging the environment.
State support and finance
Analysis from research group Rhodium provided some interesting thoughts on the US Inflation Reduction Act (IRA) and its impact on greenhouse gas emissions. The IRA is considered by many to be a critical step in a US shift towards a cleaner, greener future through investments in clean tech.
Yet according to Rhodium, in its ninth annual  Taking Stock report, "The full suite of current policies on the books as of June 2023 drives US emissions to 32-51% below 2005 levels in 2035. Along the way, the US will achieve a 29-42% reduction in GHGs in 2030—a meaningful departure from previous years' expectations for the US emissions trajectory but not enough for the US to meet its pledge under the Paris Agreement to reduce emissions by 50-52% below 2005 levels by 2030."
The difference between the top end of the estimate and the lower end is driver by issues such as differences in economic growth, cheaper fossil fuels, and more expensive clean energy technologies.
On a more positive note, the Biden administration announced the launch of two new programs through the U.S. Environmental Protection Agency (EPA) and totalling $20 billion, aimed at financing climate and clean energy projects at the community and small business level. The funding will be deployed under the Greenhouse Gas Reduction Fund, under the IRA, and will consist of three programs, including the two new initiatives, and a $7 billion program launched in June 2023 to deploy residential and community solar projects, with a focus on low-income communities.
One of the big pieces of news was that the EU has approved state support for German companies trying to move towards lower carbon operations. According to reports, companies that manufacture batteries, solar systems, wind turbines, heat pumps, electrolysers or systems for storing CO2 can receive state support – which is going to put the cat amongst the pigeons in terms of competition rules between Member States.
All such subsidies need to be deployed by the end of 2025, but it certainly seems to provide a boost to German climate efforts. It hit the news because €550 million of state support will be going to steel giant Thyssen-Krupp for decarbonising its steel making processes, while ArcelorMittal France is to receive €850 million in support.
This is in stark contrast to the apathy greeting the UK's Third National Adaptation Plan. The focus of the Third Plan seems once again to be about consultation and research, the building of frameworks etc. While there is no doubt that these are important steps, that is a valid criticism that we need to see action. As extreme weather increases, and the world is seeing temperatures never before seen, we need to think through the human and economic adaptation necessary and start shifting support and investment towards concrete solution. Technologies and process existing today – we don't need to wait for a silver bullet in hydrogen or CCS but use what we have commercially today.
Hard to take action when misinformation remains a market challenge
While regulatory bodies concern themselves with issues of greenwash and corporate misrepresentation, its important to remember that lobbying continues to upend the information ecosystem. According to research from DeSmog, "Over the past two years, the Energy and Utilities Association (EUA) has paid a public affairs firm to generate hundreds of articles and interviews to lobby the UK government on energy policy."
The issue is that the campaign has been focused on issues with heat pumps – a relatively simple, reliable and electric source of heat for homes. They are expected to play an important role in the forthcoming replacement of natural gas boilers, which currently heat around 85% of Britain's homes and 15% of the country's emissions.
There is a long history of corporate lobbying against regulation disliked by the industry, very successfully in the case of the tobacco industry and even by the oil industry despite knowing of the potential impact of climate change.
The firm, WPR, has focused on the potential role of hydrogen in home heating, is favoured by the gas lobbying as having least impact on, or disruption of, existing business models. Interesting as heat pumps are reported to be 3x more efficient than gas boilers. That would seem to make them sensible, available and an important part of the UK's transition.