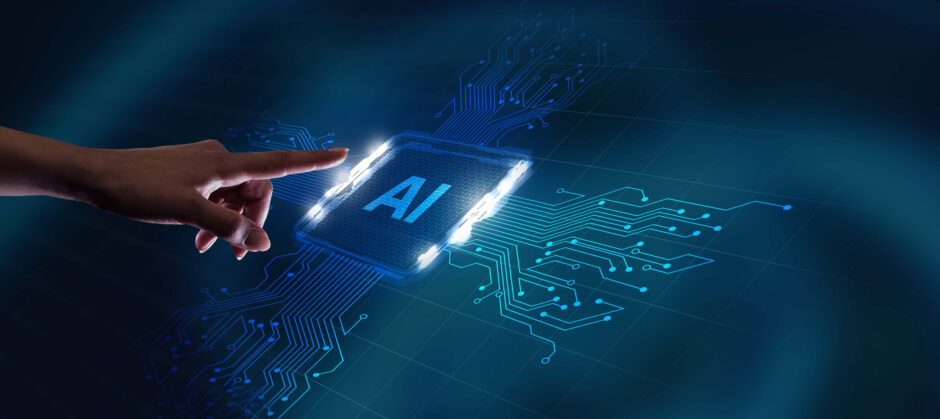 Deep tech company Materials Nexus has raised £2 million to roll out its AI and quantum mechanics technology which fast-tracks the discovery and development of sustainable, cheaper, higher-performing materials.
Materials Nexus is focused on the use of AI to accelerate the discovery of new, sustainable materials.
Materials such as concrete, steel and glass contribute towards 50% of all CO2 emissions.
The development of new, sustainable options will provide the framework for the decarbonisation of transport, manufacturing and the built environment.
Materials Nexus is led by founder and chief executive Jonathan Bean, a theoretical physicist from the University of Cambridge who, during his time as a research associate, identified the need for a modelling platform to accelerate the uptake of new materials to address the climate crisis.
The widespread deployment of net zero technologies such as renewable energy generation, energy storage and electric transportation can be improved and accelerated through the redesign and/or redevelopment of the materials that underpin them, providing higher efficiency and performance, as well as increasing sustainability and lowering cost.
The materials challenge
In the UK alone, there are almost 11,500 wind turbines and more than 810,000 fully electric cars on the roads. Globally, 314,000 turbines and an additional one million are needed to meet global energy needs.
The mining and processing of rare-earth materials to build them, however, emits over eight million tonnes of CO2 plus other greenhouse gases in addition to using lots of water and toxic chemicals – and this will naturally increase as more of us switch over to green technologies.
Bean said: "As a society, we rely heavily on advanced materials to build the technologies which are vital for a net-zero world. These include magnetic materials used for clean energy solutions like wind turbines and electric vehicles, and precious metals for producing green hydrogen."
He added: "Our mission is simple – to discover more sustainable materials which governments and companies can use to build green technologies, in a way that's commercially viable."
Materials Nexus' approach
Typically, getting a new sustainable material to market takes 20 years but Materials Nexus says this can be markedly reduced using its technology. Currently, the process is based on an incremental experimental approach, which is slow, costly and can have diminishing returns.
The company is developing a platform to discover new sustainable materials using the principles of quantum mechanics and AI. Its initial focus is on novel alloys and ceramics, leading with high-strength, lightweight recyclable alloys to replace steel in the automotive industry, that promise up to 20% increase in fuel/battery efficiency​.
Over the last two years, Bean and his team – which includes computational physicist Robert Forrest, chemist Dr Jon Pillow and commercial lead Nic Stirk – have been working on an AI solution that greatly reduces the need to conduct physical experiments of this process.
They have achieved this by building their own proprietary datasets and machine learning algorithms which are capable of predicting the properties of new material compositions – similar to how AI innovation has been used to disrupt R&D in drug discovery. Accelerated discovery means the costs associated with research and development are lower, so new products can be pushed to market more quickly and economically.
Rather than 'renting' out its material design approach as a SaaS platform, Materials Nexus works with organisations, from SMEs to FTSE 100 businesses, to discover novel materials which can be filed for patent. These can be licensed to existing manufacturers, but the startup primarily plans to build facilities to produce the materials and then sell them to large companies like original equipment manufacturers.
The company plans to use the new funding to embark on real-world projects to demonstrate the efficacy of its AI technologies. Applications include finding alternative materials used in batteries and semiconductors, which are ubiquitous in today's world from mobile devices to solar cells. Another possible application is superconductors used in green technologies such as Maglev transport, which currently relies on materials that need substantial cooling or high pressure.
Existing and new investors see potential in the market
The round was led by Ada Ventures, with further investment from High-Tech Gründerfonds, The University of Cambridge, National Security specialists MD One Ventures, as well as new institutional investor Michael Eisenberg at Genuine Capital Ventures, and angel investors Jasmin Thomas, Andrew MacKay and Hugh Smith. Existing investors include Carbon13, G-force, Katapult and ET Capital.
Matt Penneycard, co-founding partner at Ada Ventures, said: "Materials Nexus epitomises humans using technology for good, at potentially earth-altering scale. This type of investment is why we are in love with early-stage investing at Ada. The vision is boldness itself. The technology is unique and the team is world-class.
"Our strong bet is that Materials Nexus has the potential to play a very significant role in our fight against climate change and be the solution to the damaging addiction to rare earths and unique metal compounds we've built. "
SGV take
The world currently has the technologies and ability to effectively address climate change, both in terms of mitigating its worst impacts and adapting to those that must be lived with. What is unfortunately missing is the political will. One of the central arguments against decarbonisation has been cost, especially in hard-to-abate sectors.
If Materials Nexus' technology can help to accelerate the discovery of new, sustainable, lower cost and high-performance materials, it might persuade companies to act before politicians require it. The potential impact is immense and it will be an interesting one to watch.