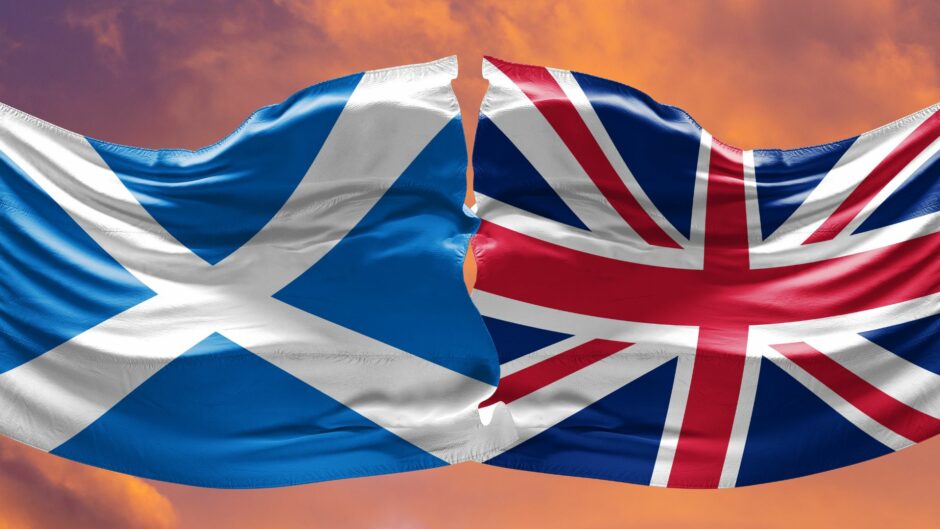 Circularity Scotland, the company responsible for managing Scotland's Deposit Return Scheme, has collapsed with debts and liabilities of more than £86 million. 
Many industry stakeholders have been left severely out of pocket by the recent collapse of Scotland's Deposit Return Scheme.

 

The fate of Circularity Scotland was sealed by political dispute, rather than a lack of private investment.

 

Without regulatory certainty, companies are left with little choice but to pursue their own initiatives.

 
Circularity Scotland has finally succumbed after several years of political turmoil. Having been funded largely by industry stakeholders, its closure may discourage future investments in the UK's waste management. 
Uncertain path leads to thousands of pounds worth of debt
In May 2020, the Scottish Parliament established a legal framework for the introduction of its proposed deposit return scheme (DRS) for single-use drinks containers. Designed with the support of Zero Waste Scotland, the scheme was intended to increase the rate of recycling, reduce the volume of litter and prevent around four million tonnes of carbon emissions over the course of 25 years. 
Later that year, Circularity Scotland was incorporated as a non-profit company responsible for the scheme's implementation and management. With the DRS set to launch in July 2022, the company sought out millions of pounds to establish its operations. 
Unfortunately, the DRS has been plagued by uncertainty. First, the disruption of a global pandemic led to its being delayed until the following summer. In the proceeding months, it was delayed once again due to widespread confusion and a lack of time for sufficient preparation by businesses. 
As if these hindrances weren't enough, the real blow was yet to come. In June 2023, the UK Government confirmed that glass containers could not be included. Days later, Scotland's Circular Economy Minister Lorna Slater announced that the region's DRS would be further pushed back. 
"It is now clear that we have been left with no other option than to delay the launch of Scotland's DRS," she said at the time. "These delays and dilutions lie squarely in the hands of UK Government that has sadly seemed so far more intent on sabotaging this parliament than protecting our environment." 
Within less than a fortnight, Circularity Scotland had entered into administration, unable to fund its repeatedly extended timeline. According to documents filed with Companies House, its liabilities stand at just over £86 million. 
Prior to bankruptcy, the firm had been funded by a combination of loans and advances from industry stakeholders, as well as £9 million loan from Scottish Investments Limited. Now, most of these creditors are expected to lose hundreds of thousands of pounds. 
Biffa has received the worst hit, with an expected loss of £65 million. Reverse Logistics is owed £5 million, and the British Soft Drinks Association will lose over £3 million. Also affected are the brewers behind Tennent's (LSE:CCR), Budweiser and Heineken (AMS:HEIA), due almost £450,000 apiece.  
A petty dispute between Governments
There is no evidence to suggest that Circularity Scotland was not living up to its task, nor that the private sector had failed to support it. Ultimately, its fate was sealed by a petty dispute between the UK Government and its Scottish counterpart.  
As a devolved policy area, waste management ought to be left in the hands of the Scottish Government. So, when the UK mandated that each of its regions should develop a DRS, Scotland's inclusion of glass containers should have been considered acceptable. 
In December 2020, however, several months after the legal approval of the proposed DRS, the UK introduced its Internal Market Act. Under this ruling, glass containers could no longer be accepted by deposit returns. 
Scottish ministers responded to the new legislation by requesting an exemption for the planned DRS. They argued that the inclusion of glass would prevent around 1.3 million tonnes of CO2 emissions over 25 years, almost a third of the scheme's projected reductions. Citing global examples and public support, they added that the proposed scheme was the best available option for increasing the rate of recycling while reducing the volume of potentially dangerous litter. 
Furthermore, glass had been factored into the scheme from the very beginning. Circularity Scotland had already invested at least £21 million to prepare for its handling, with estimates suggesting that other businesses had put forwards somewhere in the realm of £45 million. 
These costs were already sunk and would need to be recovered elsewhere. With the removal of glass, however, Circularity Scotland's projected income would be reduced by around a quarter. The only option remaining would have been to increase the costs of depositing other forms of container. 
Still, the dispute continued. 
"I am concerned that a decision from the UK Government continues to be delayed," wrote Humza Yousaf, Scotland's First Minister in May 2023. "Unless the UK Government agrees the Scottish Government proposal for an exclusion for DRS from the Internal Market Act by the end of May 2023, Scotland's DRS will collapse." 
Ten days later, a final decision was reached. On 26 May, the UK Government confirmed that the DRS would not be granted this vital exemption. According to its response, the decision was based largely on the need to avoid variation between different schemes across the UK. 
"The removal of glass fundamentally threatens the viability of Scotland's DRS," Yousaf responded on 2 June. "We cannot – and will not – put Scottish businesses at a competitive disadvantage by the UK Government's eleventh hour changes to the range of materials included, impacting Scottish jobs, inward investment and potentially reducing choice for consumers in Scotland." 
"The reality is that your scheme is at such an early stage of development that you are unable to provide the operational details required to allow the schemes to be interoperable. Businesses need certainty and they need it now – not in two years' time when the UK Government scheme potentially, hopefully launches. The UK Government has significantly undermined the clarity and certainty that businesses unanimously tell us they need." 
When asked for comment, a spokesperson from the UK Government said that: "We support the decision to the pause the introduction of the deposit return scheme in Scotland to align its rollout with other schemes in the UK. We will continue to work with the Scottish Government on how we can best work together to deliver deposit return schemes that work for consumers and businesses."
What happens now?
With the collapse of Circularity Scotland, it is difficult to see how the region can continue its plans for a DRS. Millions of pounds have been lost, with most investors unlikely to see any returns. Although the Scottish Government intends to plough forwards, previous backers will not want to be bitten twice. 
"We are grateful to businesses for the investment they have made," said a Government spokesperson. "The Scottish Government remains committed to the delivery of a successful deposit return scheme and the investment made to date can be utilised in the future." 
"We do not consider that the action we have been required to take gives rise to any obligation to pay compensation." 
SGV Take
This entire situation is symptomatic of a far wider problem. Time and time again, we see that a lack of regulatory certainty is hindering the development of UK waste management.  
On its current trajectory, the country is set to miss its recycling targets by more than a decade. The problem is not that industry stakeholders are unwilling to invest, it is that they can never be sure of how best to do so. Indeed, research has found that more than £10 billion could be readily available, if only it were clear where to put it. 
With mountains of waste polluting our planet, it is high time for a different approach. Whether it be glass bottles or single-use plastics, there are plenty of opportunities for positive change. While we should continue to hope for political consensus on overarching waste regulations, companies that are uncertain of what is to come would perhaps do better to invest in their own solution of choice.