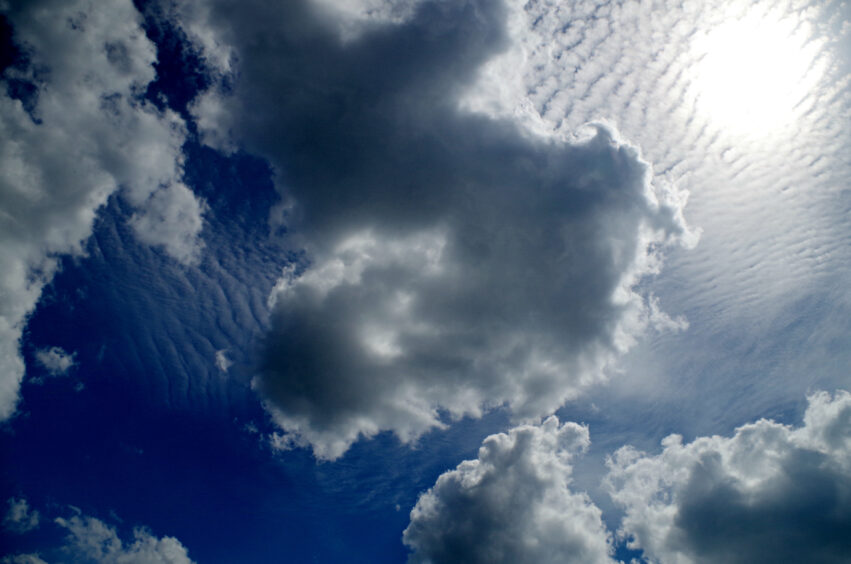 New research adds to the warning that current pension fund net-zero transition plans are dramatically underestimating the risks and opportunities presented by climate change. Pension funds must change their approach if they are to achieve net zero in a timely and effective fashion.
Current net-zero strategies guiding pension funds and other asset owners are too strongly influenced by modern portfolio theory and don't integrate climate risk effectively.
Pension funds must rise to the challenge of 'greening' their investment strategy and portfolio assets.
Credible transition plans will increasingly be expected by beneficiaries, plan sponsors NGOs and regulators – and require short-term bespoke scenario analysis to be effective.
A new report Net-zero transition planning for pension funds and other asset owners: Applying EEIST's risk and opportunity analysis from the Economics of Energy Innovation and System Transition (EEIST) project, led by the University of Exeter, argues for fundamental change in the way the investment industry thinks about climate change.
Stop relying on models and use real world data
The report calls on pension funds and other asset owners to adopt "decision-useful climate scenarios" – using plausible real-world narratives to develop and implement bespoke transition plans.
This would protect assets and support the net-zero transition – so pension funds would be investing in a world their beneficiaries would want to live in.
The paper sets out how pension funds can fundamentally reassess their strategic risk indicators. Co-author Jack Oliver, from the University of Exeter said: "Pension funds must rise to this challenge, even if it means changing the way investment decision-making is framed."
Thinking through risks and opportunities – how to actually achieve net zero
Using EEIST's 'risks and opportunities' approach, the paper  recommends pension funds examine their plans to assess how far they reflect plausible future events, given the radical uncertainty financial markets face from climate change – much of which simply cannot be modelled. Oliver said: "By doing this, they will thrive on the way to a net-zero world."
The fundamental problem is that current models assume that existing trends will continue gradually – but "tipping points" in the climate, green economy and elsewhere could cause rapid transitions even within the current decade. This builds on the work by Carbon Tracker and Professor Steve Keen which focused on exactly how bad standard climate economic models are at reflecting the likely trajectory of climate impacts.
The issue highlighted by the EEIST project is that historically valuable shares in fossil fuel companies could quickly lose value, and climate tipping points such as the dieback of the Amazon rainforest could dramatically alter human economies and societies.
Mike Clark, Fellow of the Institute and Faculty of Actuaries (IFoA) and founder director, Ario Advisory, said: "Leading pension funds and other asset owners are moving well beyond the constraints of standard finance theory. Further, they are starting to recognise the weaknesses of the official climate scenarios which fail to meet their pressing needs."
He added: "Many funds are now seeking to align their assets to a halving of greenhouse gas emissions before the decade is out. Official scenarios offer next to no guidance on how to achieve that."
How pension funds can plan for the transition
Inspired by EEIST's Ten Principles for Policy Making in the Energy Transition, the report proposes ten transition planning principles for pension funds.
These principles provide a framework for transformational net-zero decision-making and embedding the associated internal change in the strategic governance of risk and opportunity. The ten principles are:
Focus on looking forward, rather than the modern portfolio theory approach that focuses in large part on past returns;
Create bespoke scenarios, that enable pension funds to fill in the gaps left by existing scenarios and models;
Embrace innovation and new approaches to the management of risk as volatility, uncertainty, complexity and ambiguity (VUCA) are at the heart of climate impacts;
Take a systems thinking approach, and do not look at any climate-related risk in isolation;
Take a non-linear approach – finance theory tends to be linear in setting discount rates while tipping points, both positive and negative, lead to sudden shifts;
Be prepared for shocks – current equilibrium models tend to create smooth trends and that's not how the real world works;
Be adaptative – the decision making process needs to be adaptive rather than reliant on abstracted models, these will failure to capture evolving conditions;
Build and understand a narrative – with the level of complexity and uncertainty around climate change, its important to learn to ask the right questions rather than focus on the answers you can find;
Opportunity – remember that there immense opportunities available in the transition, through the massive amounts of public and private investment required, new technologies and business models, and new behaviours;
Remember to focus on building a transitional shift – as always with pension funds, the social need to see them stable means moving too fast could be as challenging as moving too slow – it's the thinking that needs to change.
Building scenario analysis that integrates climate risk
The Universities Superannuation Scheme (USS) and the University of Exeter have entered a collaborative project on the development of 'decision-useful climate scenarios'. The goal is to develop improved 'climate scenario analysis' that is more useful to investors. The work will support USS's efforts to incorporate climate and transition considerations in their investment strategy and risk management processes.
In its latest Task Force on Climate-related Financial Disclosures (TCFD) report, USS said: "We believe that through collaboration we can develop an approach to climate scenario analysis that integrates a deep understanding of climate science with its interaction with macroeconomic and financial markets outcomes over different time horizons. This is particularly important because the climate challenge and policy response are likely to represent one of the key drivers of the macro and investment environment over the next 20-30 years."
SGV Take
There is an increasing body of research that supports the warning that pension funds are failing to integrate climate risk. Something that might be forgiven for an investor looking for immediate return looks like at best an error, at worst malfeasance, for pension fund asset managers that people rely on to provide an income 30 years from now.
With the recent Carbon Tracker report warning of pension fund trustees potential facing liability over such failure to integrate climate science into portfolio forward planning, its critical that more effective scenario planning is developed, sensitivity analysis applied – it seems a major shift in financial thinking is long overdue.