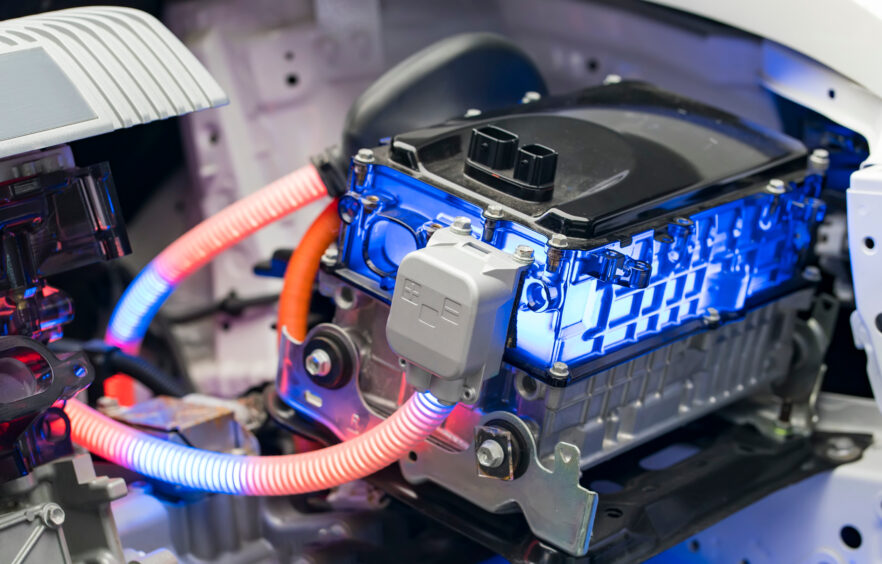 The UK's Cornish Lithium has announced $67 million in investment from the UK government and US private equity, to develop a domestic source of battery-grade lithium for electric vehicles and renewable energy storage.
Cornish Lithium is to receive $67 million in funding from the UK Infrastructure Bank, The Energy & Minerals Group and TechMet, part of a larger funding package of up to an additional $210 million
Demand for lithium is expected to increase by 40x to keep pace with the need for critical minerals in the transition to clean energy.
UK Infrastructure Bank's direct equity investment will support the development of the UK's critical minerals supply chain.
In its first direct equity investment, the UK Infrastructure Bank will invest approximately £24 million into the development of the UK's critical minerals supply chain with EMG, a US-based private equity fund focused on the energy and minerals sectors, also investing around £24 million.
Cornish Lithium's largest existing institutional shareholder, TechMet, the critical minerals investment company, whose major backers include the US Government's Development Finance Corporation (DFC), is investing a further $7 million, bringing its total investment into Cornish Lithium to $30 million.
The initial investment is part of a larger funding package of up to an additional $210 million potential second-stage financing, which is expected to provide the equity foundation necessary for the pioneering mineral exploration and development company to achieve commercial production.
Jeremy Wrathall, founder and chief executive of Cornish Lithium, said: "Cornish Lithium has achieved its objective of defining world-class opportunities for lithium extraction in Cornwall from both lithium-enriched geothermal waters and from hard rock. It was therefore essential to secure funding from institutional investors with the financial muscle to bring our projects into commercial production. We are delighted to have secured investment from the UK Infrastructure Bank alongside EMG, as well as our much-valued partner TechMet.
UK critical minerals supply chain
The funding package is expected to significantly accelerate progress toward the creation of a domestic supply of battery-grade lithium compounds, which is crucial to support the scaling up of domestic battery production for electric vehicles and battery energy storage solutions for renewable energy sources.
John Flint, chief executive of UK Infrastructure Bank, said: "Globally the supply of lithium is far outpaced by demand, and yet in the UK it remains a nascent market. Our investment has already crowded-in private sector financing which will greatly accelerate domestic production of a mineral which is critical to the future of EV battery production and decarbonisation of the transport sector. This model of investment is fundamental to the success of the UK's transition to net zero."
This investment signals a significant boost for Cornwall, and aligns closely with the Bank's core mandate to support the UK's transition to net zero and boost regional and local economic growth.
The funding aims to enable the County's development as an industrial cluster for lithium extraction and will strengthen the move to net zero in line with Cornwall's local industrial strategy. Once in commercial production, Wrathall said the company intends to build its 70-strong Cornwall-based workforce to over 300.
He added: "This funding will enable us to progress our Trelavour hard rock lithium project to a construction-ready status as well as completing the engineering design work required to build a demonstration-scale geothermal waters extraction facility. These project milestones are expected to generate a significant value uplift for all of our shareholders and create substantial benefits for the local community.
"As well as creating job opportunities1 and fostering innovation, the investment signals confidence in our ambitions and will drive forward the modern-day renaissance of Cornwall's 4,000-year mining heritage. It is also a positive development for the UK's automotive industry and green industrial revolution. A domestic source of lithium will strengthen the UK's car manufacturing supply chain and improve its competitiveness whilst reducing the carbon footprint associated with the manufacture of batteries and electric vehicles."
Through its Trelavour hard rock mine development alone, which will utilise Lepidico's L-Max and LOH-Max processing technologies, it has been estimated that it could provide £800 million in economic activity for the local economy over the expected 20-year mine life. This figure is expected to increase further through development of the company's geothermal waters project portfolio.
Why does a domestic supply of lithium matter?
Five minerals are vital to making batteries: lithium, nickel, cobalt, manganese, and graphite. They form the basic building blocks of lithium-ion batteries, which are the most popular type of battery technology being used in EVs. 
According to the IEA, the clean energy transition necessary to meet global 2050 net zero targets would require six times more mineral supply in 2040 compared to today. Of these, Lithium is expected to see the fastest growth, up to 40 times, followed by graphite, nickel and cobalt, of around 20-25 times.
The report identifies two areas of risk in the critical mineral value chain: mineral supply and investment plans. In the medium term, supply availability will be constrained by investments, which the IEA believes are currently not targeting an accelerated energy transition. Its research shows it takes 16 years, on average, for a mining project to go from discovery to production.
In the long term, declining ore quality will likely become a bigger constraint on supplies. Securing supplies of critical minerals and rare earth elements (REEs) has therefore become a strategic imperative for many countries. 
Cornish Lithium opening a retail share offering
Following the closing of this round of initial investment, Cornish Lithium has also announced that it will also make available a further retail share offering through Crowdcube (Retail Offer). The offer will be for up to £6.9 million and will prioritise its existing shareholders, with further details due to be announced in due course.
SGV Take
The investment in a domestic supply of lithium is a worthwhile endeavour and its encouraging to see the UK government support such developments in the UK. Its important to note that British Lithium – in which Imerys (PARIS: NK) took an 80% stake in 2022 – said it expects to deliver around two-thirds of UK demand by 2030 so it will be a race between the two companies, demand for lithium and the potential in the export market.
The issue of critical mineral supply has become the stalking horse of the transition however, with opponents suggesting that the need for critical minerals will have a negative impact equal to or surpassing fossil fuels. This of course ignores the massive improvements in critical mineral use through light weighting, improved manufacturing processes and more.