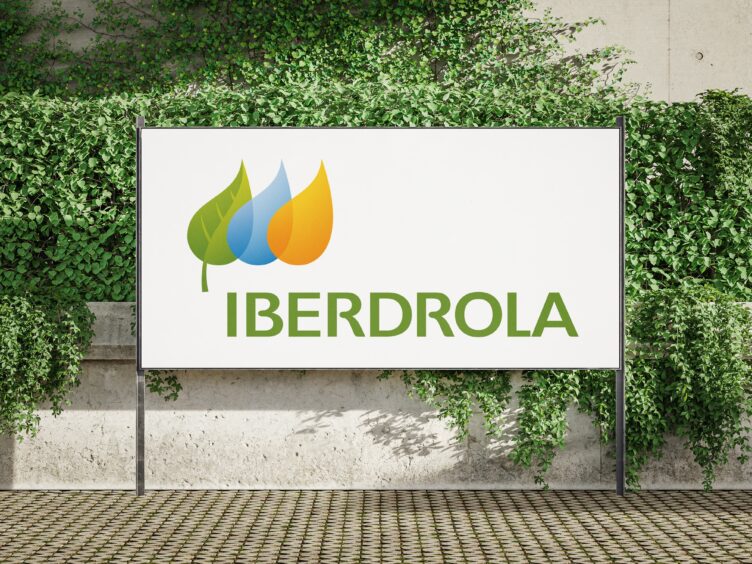 Iberdrola (BME:IBE) has launched a new business for the development of nature-based solutions that will support decarbonisation while improving biodiversity and promoting the transition to a more sustainable global economy. 
Carbon2Nature plans to sequester more than 61 million tonnes of CO2, which will be made available to its customers in the form of carbon credits.

 

Nature-based solutions can play a critical role in the reduction of carbon emissions while also contributing to the protection of biodiversity.
By ensuring that its credits deliver multiple co-benefits, Carbon2Nature could increase its appeal to potential investors while increasing its positive impact.
Spun from the Iberdrola's PERSEO startup programme, Carbon2Nature will pursue the economic opportunities of investing in nature while supporting the utility's commitments to achieving net zero emissions by 2040 and delivering a net positive impact on biodiversity by 2030 at the latest. 
Introducing Carbon2Nature
Carbon2Nature will develop a selection of nature-based projects, onboarding various collaborators as necessary. Its efforts will focus on the conservation and restoration of natural ecosystems including forests, coastal locations and agricultural soils. Altogether, the company plans to cover over 100,000 hectares, 80% of which will be located across South America. The remaining 20% will be scattered throughout the Northern Hemisphere in countries such as Portugal, the UK and Spain. 
In total, the targeted land is expected to capture more than 61 million tonnes of carbon dioxide while also delivering a selection of social and environmental co-benefits. Each tonne of carbon sequestered will translate into a saleable carbon credit, which can then be purchased by customers in support of their net zero journey.  
"The firm was created with the ambition to make a long-term impact at an international level," said Miguel Ángel García Tamargo, director of Carbon2Nature. "It is committed to diversification in geographies and projects and promotes collaborative strategies for their development with local communities and other actors, guaranteeing the highest levels of quality." 
For additional assurance of quality, all projects will be certified against internationally recognised standards. This will ensure their contribution to multiple goals of sustainable development, such as the improvement of biodiversity and the well-being of local communities. 
 Carbon reduction meets biodiversity protection
Nature-based solutions offer a holistic approach to a number of deeply interconnected problems ranging from global warming and biodiversity loss to pollution, flooding and desertification. They have a crucial role to play in the mitigation of climate change, but their benefits can be observed far more broadly across the environment, the economy and society at large.   
Indeed, nature-based solutions are expected to create around 20 million jobs in a market worth approximately $10 trillion per year. The creation and restoration of natural ecosystems can also help to maintain the planet's cycle of necessary resources while providing protection from turbulent weather conditions. 
Generally speaking, such solutions tend to have a positive impact on biodiversity. By improving the health and coverage of different ecosystems, we can increase the range of species that are appropriately supported and increase the relative size of their population.  
With the launch of Carbon2Nature, Iberdrola has been quick to point out that nature-based projects will support its biodiversity targets. Still, the new company's offering is to be solely based on its generation of quantified emissions reductions. Rather than being seen as a saleable product in its own right, improvements in biodiversity are to be viewed as a happy coincidence that comes alongside the purchase of verified carbon credits. 
While this may seem like a wasted opportunity, it demonstrates Iberdrola's awareness of the difference between nature-based credits and effective action for the preservation of biodiversity.  
The multiple benefits of Carbon2Nature's initiatives will be traded in the form of carbon removals and reductions that could be used to offset the buyer's emissions or extract more gases from the air than they are ever releasing. Such transactions are relatively easy to calculate, as one tonne of carbon has the same effect no matter where in the world it is generated. 
Biodiversity, on the other hand, is a far more difficult measure. Companies and individuals may struggle to assess their own impact, as their footprint may ripple out beyond the obvious consequences of their operations. Even with a full understanding of where and how biodiversity is being lost, there is no easy way to accurately deliver a corresponding offset elsewhere.  
Every ecosystem has its own unique balance, with every species making a specific contribution within its locational context. This means that investments made in support of biodiversity can only ever be seen as an additional benefit, rather than as a calculated exchange for prior or intended destruction. 
Creating a nature-positive market
Of course, the majority of credit purchasers are persuaded by the value of offsetting or reducing their footprint. By investing in verified credits, they can achieve their relevant targets, align with local or global initiatives and enhance their appeal to increasingly conscious consumers.  
Without a similar system for trading biodiversity credits, there is some concern that the market will struggle to get off the ground. As things stand, there is an enormous shortfall in funding. Global investment in nature has stagnated at approximately $154 billion per year, compared to the $967 billion that would be needed to end the loss of biodiversity once and for all. 
Nature-based solutions could be key to closing this gap, as their generation of measurable carbon reductions can provide a meaningful way for companies and individuals to support associated biodiversity gains. Their purchase of carbon credits would help them to lower their carbon emissions, while providing necessary funding for projects that will deliver critical co-benefits. 
SGV TAKE
The approach being taken by Carbon2Nature reflects the recent recommendations of NatureFinance and the Taskforce on Nature Markets. Published during this year's Amazon Summit, the recommendations call for a global shift towards the protection and restoration of nature. 
Recognising the challenges of valuing biodiversity, the report suggests that a combination of stringent policy measures and increased accountability could help to stimulate private and public demand. Biodiversity should be measured and respected as a vital component of today's commodity markets, interwoven throughout their very foundations instead of being ignored as an unvalued extra or dismissible option. 
By ensuring that carbon credits are to deliver additional benefits to biodiversity, Carbon2Nature is embracing this holistic approach. As these issues become more widely acknowledged, its solutions could garner the attention of businesses and investors that wish to stay up to date with the increasing demands of interested stakeholders.