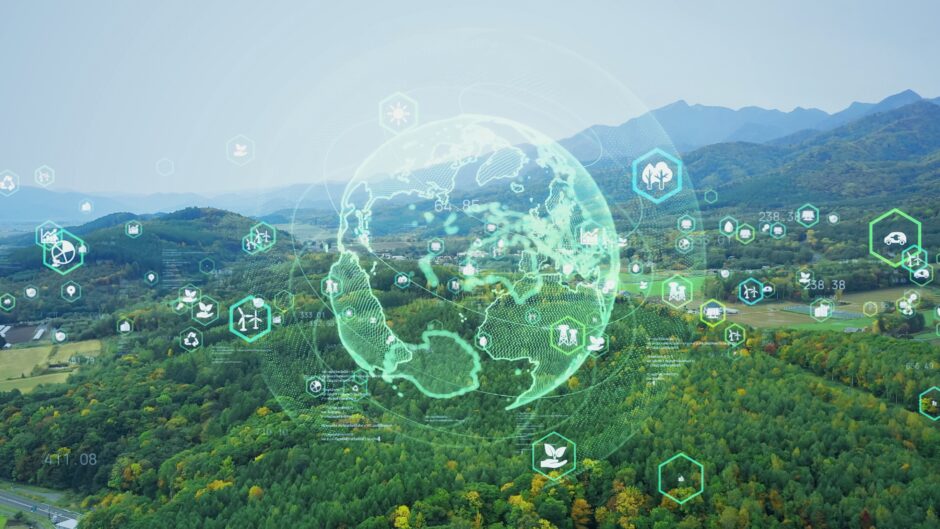 UK-based nature intelligence monitoring company NatureMetrics has confirmed it has raised £9.8 million, weeks before the Taskforce on Nature-related Financial Disclosures (TNFD) is due to release its final framework details.
NatureMetrics has confirmed its funding round as TNFD disclosure nears.
The Global Biodiversity Framework, alongside recognition of the role of nature in addressing the climate challenge, is going to drive reporting and risk assessment of biodiversity loss and its economic impact.
Collecting, analysing, and reporting environmental data is key to achieving climate, nature and biodiversity goals.
While the company declined to name all of its investors, one of its backers is VC fund 2150. Christian Jolck, co-founder and partner at 2150, says on behalf of the investors: "The biodiversity crisis is continuing at an unprecedented level, and the opportunity for NatureMetrics has increased significantly since the Global Biodiversity Framework was agreed at COP15."
To date, reports show that NatureMetrics raised £11.9 million in May 2022 from investors including 2150, Systemiq and BNP Paribas (PAR:BNP). This followed its £6.5 million Series A in 2021, led by Acuity Investments, including investors the Green Angel Syndicate and Systemiq. NatureMetrics, which was founded in 2014, is now understood to have raised just under £31 million altogether, making it one of the best-capitalised companies in the nature and biodiversity monitoring sector.
In 2021, Irena Spazzapan, a partner at Systemiq, explained the interest in the company: "We know we're losing nature at a rapid rate but to date we've not had the ability to measure nature at scale to set global goals and to enable businesses to set targets and measure their progress. We can't manage what we can't measure. NatureMetrics can replace nets and traps and binoculars with scalable, comprehensive monitoring technology to finally enable business to understand and manage their impact on nature."
Growing opportunities addressing nature and biodiversity risk
Nature provides critical life support functions, from the provision of fresh air from plants to food crops from healthy soils and pollination – all economic function is dependent on the provision of such services. At the same time, the loss of nature and relevant ecosystems undercuts local resilience to extreme weather; indeed, nature plays a critical role in effective adaptation to climate change.
According to a 2020 analysis from the World Economic Forum (WEF) there is significant risk associated with the loss of nature and biodiversity. It said $44 trillion of economic value generation – over half the world's total GDP – is either moderately or highly dependent on nature and its services and, as a result, exposed to risks from nature loss. Construction ($4 trillion), agriculture ($2.5 trillion) and food and beverages ($1.4 trillion) were the three largest industries that depend most on nature.
A 2023 analysis from PwC confirmed this, with an updated figure of $58 trillion at risk from natural capital decline – up almost one-third, or $14 trillion, since 2020. According to the WEF's 2023 Global Risks Report, biodiversity loss is now the fourth most severe global risk over the next ten years behind climate action failure, climate change adaptation, and extreme weather.
What does NatureMetrics do?
The company has standardised and scaled environmental DNA (eDNA) technology, which captures tiny traces of all species, across the whole web of life, from bacteria to blue whales, to provide an accurate understanding of the state of nature within site-based assets. That allows it to provide simple metrics to track and report on site-based nature progress in a standardised way.
This can enable businesses to make critical decisions regarding their natural capital approach, from risk analysis and investment assessments to management and mitigation strategies.
The technology powering the platform has already been proven over six years of serving global customers including early adopters, such as WWF and Anglo American (LSE:AAL), enabling them to derive crucial insights to inform important decisions for their organisations.
What is eDNA?
Due to the risk associated with the destruction of natural capital and the dependencies that businesses have on nature, it is imperative for companies to understand the impact of their operations, which can be supported by the use of eDNA sampling for asset managers and company executives alike. This, in turn, allows them to report on impact and risk, and plan infrastructure developments more efficiently and effectively.
All living things leave traces of their DNA in the environment. Fish leave a trail of DNA in the water as they swim, and this DNA comes from their mucus, scales and even faeces. Mammals shed DNA into the environment too, from pieces of hair, cells, skin and faeces. Birds, humans, insects, amphibians, reptiles and all other living things do the same. The environment is one big soup of eDNA and it is easy to collect it from rivers, ponds, oceans, forests and more.
This means that NatureMetrics' approach can support biodiversity surveys at scale by providing the tools for simple DNA collection from project sites, which can then be sent back to the company for analysis. The data generated is then assessed with data science tools and visualisation, making it accessible and reportable through simple metrics.
When developing a new site, therefore, biodiversity data can be gathered and assessed, especially when comparing baseline study data with post-construction data – an important part of mitigating the impacts of these structures on the natural environment. This is set to become an increasingly critical requirement for corporate developments and natural capital impact assessments, with biodiversity and nature risk rising up the corporate agenda.
TNFD guidelines expected in September 2023
The TNFD released its final draft of its disclosure framework for nature in March 2023. While the final details are expected to be published this September 2023, the speed with which the previous Taskforce for Climate-Related Financial Disclosure (TCFD) guidelines have been incorporated into stock exchange requirements and regional reporting guidelines, such as the EU's Corporate Sustainability Reporting Directive (CSRD), suggests that companies need to brace for rapid changes in reporting expectations.
Kat Bruce, the founder of NatureMetrics, adds: "Since the Global Biodiversity Framework agreement last year, we've seen unprecedented demand from corporate clients wishing to get ahead of incoming regulations and implement robust and scalable solutions to meet their nature monitoring and reporting needs. This is a demand that we're only expecting to grow following new TNFD requirements set to be outlined [in September]. There is a vast and growing opportunity for nature monitoring and reporting at scale, and this funding will help us build on our digital capabilities to meet global demand."
SGV TAKE
The latest funding of NatureMetrics underscores the importance of understanding dependencies and risks associated with nature. While corporate focus the last couple of years has been on CO2 impact, there have been multiple challenges around the measurement of biodiversity and nature – which is critical if operational impacts are to be understood, mitigated or avoided. This is likely to become a highly competitive space as technology and understanding evolve, but NatureMetrics seems to have a strong head start.