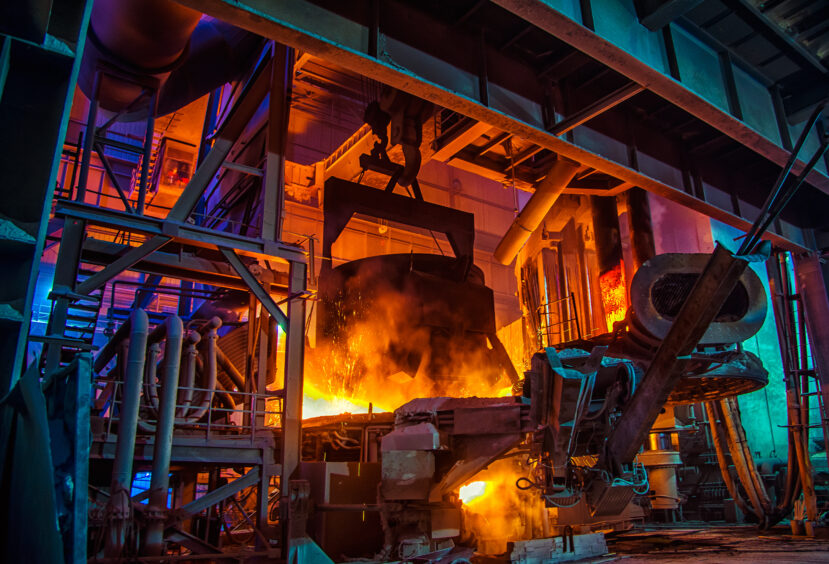 Materials sorting group Sortera has raised $30.5 million to fully commercialise its existing upcycling facility, focused on the $10 billion mixed aluminium scrap market.
Sortera Technologies has raised over $30 million in a Series C expected to enable the completion and commercialisation of its Indiana aluminium sorting plant, and drive exploration of further metal opportunities.
Primary aluminium is one of the most carbon-intensive metals, widely used in many clean energy solutions

–

it is critical to the energy transition and therefore its emissions profile must be addressed. 
Demand for aluminium is expected to grow 40% by 2030 driven by transportation, construction, packaging and the electrical system

–

all of which are expected to cut emissions on a net zero pathway.
Sortera Technologies, which was founded in 2020, enables the reuse of metals recovered from end-of-life products. It does this through a platform that combines the use of AI, image/data analytics, and advanced sensors in the processing of industrial scrap metal recycling, providing advanced industrial-scale sorting methods to generate high-purity recycled and upcycled metal feedstocks from existing scrap streams.
Industry investors join leading financial partners
The company announced the close of a $30.5 million Series C funding round led by RA Capital Management-Planetary Health with participation from certain funds and accounts advised by T. Rowe Price Associates, Inc., the Mineral Resources Group (part of Mitsubishi Corporation's Business Incubation Unit), and Macquarie GIG Energy Transition Solutions. Additional existing investors include Assembly Ventures, Breakthrough Energy Ventures, and Chrysalix.
The funding is expected to fuel Sortera's growth as a major player in the domestic upcycling space. Additionally, it will help to affirm the company's commitment to solutions that create new upcycling streams, enable a circular economy, and contribute to a more sustainable future.
Sortera has spent the last two and a half years demonstrating that its technology platform can accurately and rapidly handle complex sorting of pre-production aluminum and end-of-life mixed metals. Sortera's first full-scale facility, located in Markle, Indiana, is currently being commissioned to sort up to 220 million pounds of mixed metals per year.
The growing importance of critical minerals
Critical minerals such as copper, lithium, nickel, cobalt and rare earth elements are essential components in many of today's rapidly growing clean energy solutions, from batteries in EVs to wind turbines. Aluminium is considered less frequently but is used in many clean energy solutions – for example in the structure of a solar panel or for lightweight vehicles.
While aluminium is responsible for fewer emissions than cement or steel, far less is used on an annual basis, meaning it is far more carbon-intensive than either steel or cement. In fact, the GHG Protocol's emissions factors from 2017 suggest that a tonne of aluminium emits more GHG than burning five tonnes of oil. While that figure will have come down over the last few years due to improvements in efficiency, there is still a significant issue relating to aluminium consumption.
According to the International Energy Agency, the energy sector alone could push the demand for critical minerals up six-fold by 2040 – the International Aluminium Institute (IAI) says aluminium demand alone will grow 40% by 2030. Given the role that aluminium has to play, it is imperative to find new ways around the challenges in sourcing aluminium.
What's the problem with aluminium?
According to the IAI, the aluminium sector contributes more than 1 gigatonne of carbon dioxide equivalent (Gt CO2e) to annual global GHG emissions (roughly 2% of total anthropogenic emissions globally), and demand is rising.
The problem is the use of energy-intensive smelters in the traditional production of aluminium (which involves the mining of bauxite, refining that into alumina, and smelting that into aluminium)  so the recovery of existing metals from end-of-life products offers not only a solution to growing demand but a means of providing an alternative to virgin production.
The Mission Possible Partnership on aluminium saw industry leaders come together in 2022 to outline a Sector Transition Strategy for primary aluminium which includes the mobilisation of clean power, improvements to material efficiency and recycling at a cost of up to $1 trillion.
This would be expected to reduce carbon emissions by 95%. In a business-as-usual scenario, the sector will emit a cumulative 37 gigatons of carbon by 2050, an overshoot of more than double the Paris-aligned carbon budget of 15 gigatons. Interestingly Alcoa, Rio Tinto (LSE:RIO) and EGA signed up to support implementation and Sortera's recycling process could play a significant role.
What does Sortera do?
By sorting mixed metals into single alloy streams, Sortera enables greater use of recycled material in manufacturing, lowers the costs of metals production, increases the availability of metals for domestic manufacturers, and reduces pollution and greenhouse gas emissions associated with virgin metals production.
By using artificial intelligence, Sortera is looking to disrupt a centuries-old industry and is creating a sustainable, efficient, and automated recycling process.
The company's Markle, Indiana plant is expected to be fully operational in 2023. Once up and running, it will increase Sortera's overall processing capacity to 220 million lbs. of mixed aluminium scrap annually, which would otherwise be sent overseas along with an estimated 4 billion lbs. of scrap aluminium that has been traditionally shipped abroad annually for processing.
Sortera is also exploring the recyclability of a variety of other materials, which will contribute to the reduction of overall CO₂ emissions and advance customers' sustainability goals. Sortera chief executive Michael Siemer said the company "is committed to leading the charge in revolutionising the recycling industry and creating a more sustainable future for all".
Building a circular economy
The high-quality metals upcycled through Sortera's operation will be put back into the US market, which the company says represents "a significant contribution to the circular economy movement and to the security of domestic resources". The Series C funds will be used to expand Sortera's operations in North America and accelerate the company's growth in the more than $1 trillion metals and recycling markets.
Sortera's technology allows it to capitalise on domestic feedstocks that have traditionally been sent overseas to be recycled into lower-grade materials. The startup will continue to expand its capabilities in metals and other recyclable materials that are critical to future growth of the economy.
The funding will enable the company to further develop its sorting process and, in fact, Sortera recently established an R&D facility in Austin, Texas, to focus on advancing its sorting platform. The company aims to transform the recycling industry by driving innovation and focusing on sustainability in the upcycling sector to build a network of world-class sorting and processing facilities.
Kyle Teamey, managing partner, Planetary Health at RA Capital Management, said: "Non-ferrous metals, such as aluminium and copper, are essential to the ongoing massive growth in renewable energy and electric vehicles that are at the core of the energy transition. Sortera enables the transition to a cleaner, more productive economy while also providing an economic boon to metal producers."
SGV TAKE
There is going to be growing demand for recycled metals across the board and it is interesting to see related news that Redwood Materials has just raised $1 billion to grow its battery recycling business. This is a significant market space that provides both commercial opportunity, and the chance to transform the impact of aluminium production on an environmental basis.