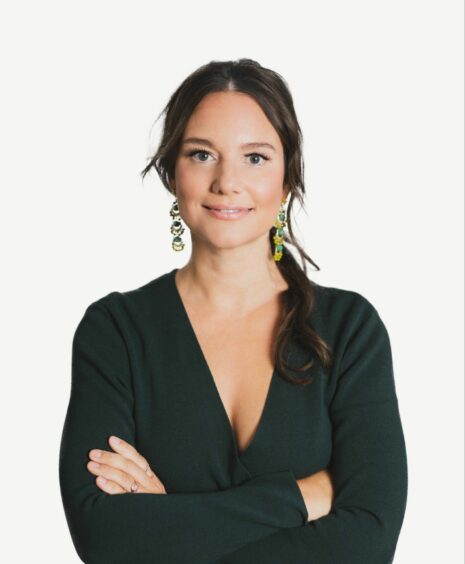 Berlin-headquartered World Fund has raised €50 million for climate tech in challenging markets. SGV spoke to World Fund co-funder Daria Saharova about recent signals that appetite remains for the right investments.
European venture capital group World Fund has raised over €50 million from KfW Capital, Ignitis Group and a leading German reinsurance company. 
World Fund is committed to funding disruptive startups that are building technologies with the potential to decarbonise entire industries.
Fresh capital sends a strong positive signal for climate tech in Europe amid a wider slowdown in venture capital deployment.
New investors secured in recent months include KfW Capital, the investment arm of Germany's national development bank, Ignitis Group, the Lithuanian renewables-focused integrated utility, and a leading German reinsurance company.
"We see this as a strong signal for climate tech in Europe, especially against the backdrop of the venture capital slowdown," says Daria Saharova. In the first half of 2023, the investment environment for climate tech slowed – the levels of capital being invested and deployed across the sector dropped 57.6% between Q1 2022 and Q1 2023.
While some have argued that this is a signal of lower interest in climate tech, it is actually part of a far wider challenge. Investment availability has notably declined due to soaring interest rates and a wider inflationary and recessionary environment in Europe.
Sarahova said: "Despite reports of a drop in funding in climate, we only see this as a temporary anomaly, reflective of a broader economy struggling with reduced capital and economic confidence. The decrease in climate funding is also well below the drop seen in other sectors, e.g., fintech funding in Europe is down by around 2/3rds this year."
The fund is investing in defensible tech solutions for some of the biggest challenges of the climate crisis, developed by early-stage companies that could well become future engines of economic growth. This, according to Saharova, is why the World Fund has bucked the overall downward trend.
She says: "We are glad to see this renewed interest and commitment to climate tech. We are pleased to be attracting capital from across the board, with our investors ranging from large private partners to institutional investors and private individuals."
Where and how does World Fund invest?
"As a climate tech VC, we only invest in technologies with significant decarbonisation potential which can be scaled globally – from Seed to Series B, across Energy, Food and Agriculture, Manufacturing, Buildings, and Mobility" , adds Sarahova.
"I personally see the greatest potential in deep-tech and hardware – this is where the nascent technologies needed to meet climate targets will be found, scaled and brought to market. The climate catastrophe is a physical problem so I believe we will see and need more physical tech here. Already today, physical tech climate startups account for 68%." 
One of the issues she raises is the clear over-allocation of funds in 'easy-to-access trend sectors', such as e-mobility, which accounts for 15% of global emissions, yet received 48% of sector funding in 2022.
She says: "As a fund, this is something we are looking to address. High emitting sectors such as Industry (34% of global emissions) and food, agriculture and land use (22% of global emissions) only receive 9% and 12% of funding respectively – this offers a high untapped investment potential which World Fund is currently focussed on."
The firm has developed a science-based methodology which measures the climate performance potential (CPP) of a technology. Saharova explains that the CPP is always the first threshold in assessing an investment opportunity, as it helps to quantify the decarbonisation potential. The CPP was developed in collaboration with TU Berlin, Project Drawdown and Project Frame, and is then subjected to an independent external assessment of its analysis.
So far, the firm has invested in startups from all three of its targeted verticals. These include Customcells, IQM and cylibin the hardware vertical, aedifion in the software space (which also has a hardware component), and Juicy Marbles and TreeCard in the consumer segment.
Investors are backing climate tech for a number of reasons
There are several mega-trends driving the growth of climate technology, including the worsening of the climate crisis, rapidly increasing overpopulation and the maturing level of deep technologies.
Other key factors include rising levels of governmental support, net zero regulations, and consumer demand for climate-friendly solutions. There is also a huge geopolitical angle at play in relation to European sovereignty and energy security.
Ignitis Group, for example, is pursuing venture investments with World Fund and others as part of an enhanced and targeted net-zero strategy. Longer term, the entity aims to create a 100% green and secure energy ecosystem in its home country of Lithuania and the Baltics.
Chief executive Darius Maikštėnas said: "We are pleased to further our net-zero commitments by investing in climate tech through venture capital. We clearly see that this asset class is crucial for the energy sector in order to meet EU climate and our strategy targets as well as maintain competitive advantage."
Climate tech investment still needs to rapidly accelerate
The latest data from the German Energy Agency (DENA) suggests that nearly 50% of emissions reduction solutions will need to come from technologies not yet developed. These technologies will need to be widely adopted by 2050.
European climate tech companies are set to play a key part in achieving this goal. Indeed, 42% of all climate tech dollars were raised in Europe in 2022, at a growth rate of 26% faster than the US.
Still, investment into the climate tech sector remains less than is needed for Europe to meet its emissions reduction commitments. As shown by BloombergNEF data, captured and analysed in a white paper by the VC fund Investing in Climate Teach – An Opportunity for Europe, funding volumes must urgently increase by 590% per annum to around $4.35 trillion per year. This will take commitment from governments, LPs and VCs – and World Fund says it intends to play an active part in campaigning for this goal.
How to accelerate climate tech investment
Saharova says that, while the market requires regulatory action to signal to investors that there is long term stability in the space, more must be done to accelerate investment.
"We need capital. Period."
The sector needs public capital from national governments, public bodies and intranational groups such as the EU and IMF to increase their commitment – which will then incentivise private money. At the same time, larger and more professional funds are need to invest in physical tech at scale.
Saharova warns: "The lack of capital at the Series B mark is the another focus area for us. For example, there was $29.7 billion in funding for early-stage companies in 2021 and 2022, $37.8 billion at the growth stage in the same period – but only $10.5 billion for mid-stage companies, which is critical to fix. "
World Fund published a white paper with the Cleantech Group exploring how to increase funding at the scale necessary for economic transformation – it resulted in a framework of six pillars of change that are needed to close the funding gap and ensure we meet the global climate targets. They are:
Access to financing:  investments in climate technology are still happening too slowly. Policymakers need to reorient funding mechanisms to support the scale-up of clean technologies, as this is crucial for deploying decarbonisation technologies at scale.
Acceleration of demand and market adoption of climate technologies: clear targets and phase-outs, as well as incentives such as carbon pricing and public procurement rules that support innovative technologies, will encourage corporates and other emission sources to adopt climate tech.
Transforming regulation: regulation needs to be more transparent, simple and consistent. This should include simplifying and speeding up access to finance and IP protection to enable faster development and deployment of climate tech.
Developing infrastructure: this is critical to ensure that climate technologies can be deployed and integrated into existing systems. All of which requires significant investment and planning.
Securing the supply chain: the availability of critical raw materials and manufacturing capabilities within the EU, as well as a diversification of the supply chain, is absolutely necessary to avoid disruptions in production and to ensure the supply for the growing demand of climate technologies.
Building skills and education: To execute the climate transition, the workforce needs to be well-equipped through appropriate training and education.
SGV TAKE
The fundraise for World Fund is interesting, particularly as it shows the range of potential Limited Partners that are seemingly interested in climate technology. It would be particularly interesting to learn more about the interests of reinsurance companies in the sector.
Given the tumultuous position of the general market, it is a positive sign to see continued investment in European venture capital. Still, there can be no question that challenging markets make newer or cash hungry investments particularly difficult to secure at this scale. The alignment of climate tech and financial flows needs to be prioritised, not purely in rhetoric but also in action.
This further fundraise also sends a strong positive signal that institutional investors across the continent still believe that European climate tech has enormous growth potential.