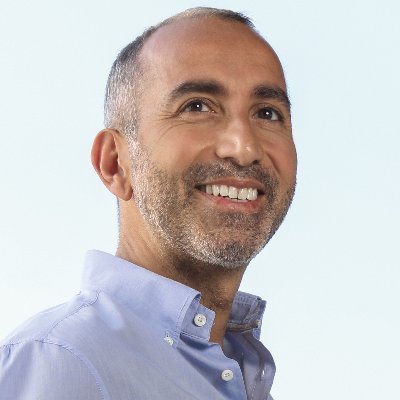 As the international community gathers in New York City for the UNGA Summit, the message from world leaders is unequivocal: the private sector is vital for progress towards Sustainable Development Goals. Given the challenges facing Africa, from climate-driven food insecurity and cracking energy infrastructure to stalled international financial integration, now is the time to champion the ability of Africa's businesses to secure a positive and sustainable future.
Hassanein Hiridjee argues that Africa's private sector is best placed to lead in delivering the UN SDGs on the continent
 This matters ahead of the UNGA next week where progress against SDGs and Agenda 2030 is the main topic. UN leaders have also called on the private sector to play its part with government and civil society.
The role of African business is often overlooked. But there are developments and players who are homegrown and playing their part in transforming Africa. This is even more pertinent for the immediate future where structural challenges facing the continent risk progress against the SDGs e.g. lack of international finance, debt challenges, difficulties in transitioning to net zero.
I often hear and read narratives about Africa's development trajectory being underpinned by the notion further industrialization and population growth is a burden to global net zero. That somehow countries in Africa, despite being the world's lowest polluters, are predestined to go through more environmentally damaging efforts before they can go green. But at AXIAN, we challenge that idea.
My vision for Africa is different. I believe the continent can transition to a sustainable, low-carbon future while driving environmentally conscious development and eliminating energy poverty. There is so much promise and potential – as recognised recently in the first African Climate Summit – but the time to execute bold strategies is now.
No single business can secure a sustainable future for a continent on their own. Collectively, if we don't act now, by mid-century more than three-quarters of all carbon dioxide emissions could come from the least developed countries whose populations and economies are growing faster than ever; self-fulfilling the very future the SDGs call us to help prevent.
African businesses – large and small – are best placed to become the catalysts for change. The private sector has the flexibility to make changes quickly and harness its resourcefulness. Whether it's a small enterprise reconfiguring its product to reduce the environmental impact, or a conglomerate launching a renewable energy project. 
At AXIAN, we developed one of the largest solar farms in the Indian Ocean. Support from stakeholders and communities was pivotal, but it was our entrepreneurial spirit and recognition of the impact we can make to the region's future led us to act.
The entrepreneurial vigour of the private sector can address chronic yet overlooked problems, such as the lack of digital and financial inclusion, and leverage their economic influence to forge the relationships needed to solve them. 
Barriers to financial services, such as insufficient money, lack of documentation, and high service costs, are a drag on millions of citizens. Innovative technology in mobile money has helped unlock access to basic banking services, and as Madagascar's first mobile money operator, I am amazed at the impact of providing 15 million people access to mobile banking and services such as credit, savings and insurance. This helps create an inclusive economy and supports the citizens who form the bedrock of Africa's future.
The African private sector is also equipped to tackle the continent's biggest challenges because they can provide a tailored approach and homegrown solutions. While governments play a vital role through legislation and regulation, nations are at different stages and have unique needs. When it comes to bold and effective implementation, businesses can tailor their solutions to local contexts.
With 40% of Africans still without reliable power, we have an immediate need we ought to address with local solutions. Businesses like AXIAN have developed bespoke solutions to tackle fundamental barriers. As thousands of citizens live in rural areas with no infrastructure, we developed and implemented mini solar grids which provide first-time access to affordable and renewable electricity. The impact of this is vast and serves as a model elsewhere. This is my vision in practice.
Businesses undoubtedly depend on cooperation with other non-governmental actors and investors. But with only 2% of global investment in renewable energy going into Africa, investors must do more to plug the gap, and I welcome the Nairobi Declaration's call to unblock investment in clean energy. No amount of ambition is sufficient to implement change without investment. Moves by the largest international banks and investors will be the key if Africa's private sector is to deliver Agenda 2030 and in turn contribute to further investment, entrepreneurship, and economic growth.
UNGA is an opportunity for businesses in the private sector to engage with each other. Dialogue between industries helps businesses think creatively and boldly about how to best deliver sustainable and positive change. That is why I set up the UN Global Compact African Business Leaders Forum, as I believe in the power of sharing insight and identifying synergies to drive the UN mandate.
UNGA is an exciting and thought-provoking platform. We must use it to champion the private sector's role in socio-economic development and inclusion, underpinning many of the SDGs, and deliver a sustainable and prosperous future for Africa.