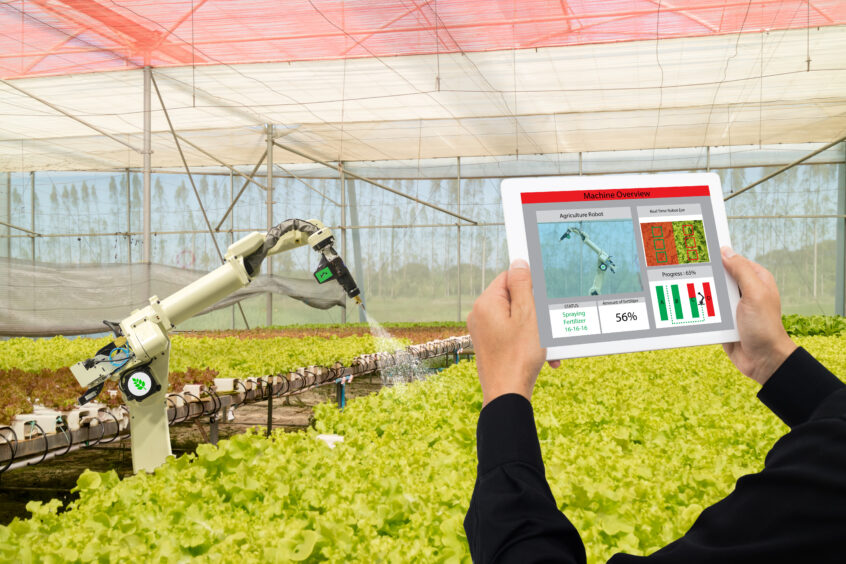 Global agrifood impact investor Astanor Ventures has announced the close of its second venture fund at €360 million.
Astanor reaches close on its second venture fund at €360 million.
The close of this second venture fund means the firm now has €800 million in assets under management, and underscores rapidly growing appetite in the agrifood sector.
To remain on a 1.5˚ C pathway, agriculture will have to cut its overall emissions from 14.4 metric gigatons (Gt) of CO₂ equivalent (CO₂e) to 3.1 Gt CO₂e by 2050—almost 80%. That requires innovation and massive shifts to operations if it is to be achieved.
In a statement the company said: "This milestone achievement underscores Astanor's unwavering dedication to fostering transformative change in agrifood, solidifying its position as agrifood specialist and forward-thinking player in the investment landscape."
This latest closing tops Astanor's existing various funds and special purpose vehicles altogether amounting to circa €800 million assets under management. Over the last six years, Astanor has gone from launching its first fund to building a firm backed by long-term investors with whom the team has built collaborative relationships.
Biotech and agrifood sector is bucking overall investment trends
The company says that the continuous engagement of large family offices and institutional 'repeat' investors demonstrates Astanor's success in scaling its firm and its resilience in a turbulent economy.
This proves that despite fluctuating market trends, the sectors of agrifood tech and bioeconomy at large remain intrinsically captivating and ripe for innovation, especially with the renewed global attention on the climate crisis and an increased demand for sustainable options. Astanor's decision to raise its second venture fund at this juncture is a testament to the company's ability to seize opportune moments for investors, maximizing returns while contributing to material impact creation.
There are many challenges in investment in agriculture
Agriculture contributes over 8% of global emissions, but conversion of land for agriculture combined with methane emissions from livestock and agricultural energy use cumulatively account for 74% of all agricultural emissions. There are major barriers to change, including transition financing, investment to reduce costs, the need for behavioural change, and possibly additional incentives such as increased carbon prices are needed to support adoption.
Mckinsey's June 2023 report Sustainability in Agriculture warned that while many opportunities are viable today, incentives, likely in the form of carbon prices or other financing, may need to reach $150/ton to unlock many more.
Moreover, barriers in carbon markets and financing remain for those that are viable. For example, only 1% of all carbon credits are issued through agriculture, and private investment in sustainable agricultural technology fell significantly last year – and 50% of US farmers cite low return on investment (ROI) as a top reason for not participating in carbon programmes.
Where some of the most interesting potential lies is in early stage innovative companies, that are using new breakthroughs in technology to disrupt the sector.  Building upon the success of its first venture fund, Astanor says it remains committed to its core investment strategy of supporting early-stage and mission-driven companies that have identified a social or environmental issue and have developed a nature positive solution to resolve it.
Successful investment in the agrifood sector requires an understanding of the system
"At Astanor Ventures, we firmly believe that the agrifood sector holds the key to tackling climate change, biodiversity loss and human health." said Leslie Kapin, Director of Impact at Astanor Ventures. "Our second fund's successful closure reaffirms our conviction in this vision and our unwavering dedication to catalysing systemic change within the industry." "As an impact investor, it is core to our mission to scale our companies with both impact and ESG as both are necessary to achieve sustainable and resilient agrifood and bioeconomy systems."
The agrifood value chain is a complex and interdependent sector which requires investors to take a holistic view to achieve system change. Over the years, Astanor has developed an extensive network of entrepreneurs, experts, scientists, leaders, and policy makers allowing Astanor to identify the innovative technologies that will drive the bioeconomy, with a specific emphasis on solutions that foster regenerative agriculture.
Astanor sees its network as reflective of the bioeconomy ecosystem
Astanor has invested in more than 45 promising companies and mission-driven founders all over the world. This focus aligns with Astanor's core values of climate transition, nature positivity, resource efficiency, and the betterment of social and health outcomes.
"We are thrilled to share the successful closing of our second venture fund and prove that among a continuously changing environment and economy, Astanor is here to stay," said Eric Archambeau, co-founder and partner of Astanor. "When looking at new companies to invest in, our approach will continue to always look for highly disruptive and scalable business models, driven by ambitious entrepreneurs who also share our vision of sustainable and resilient agrifood and bioeconomy systems."
"As we witness the ever-evolving landscape of the agrifood market, it becomes increasingly evident that innovation is not an option but a necessity. The challenges we face today, from climate change to resource scarcity, demand a transformation in how we produce, distribute, and consume food. Astanor Ventures is dedicated to playing a pivotal role in this transformation by supporting visionary entrepreneurs who are redefining the future of agrifood, paving the way for a more sustainable and resilient global food system." said Hendrik Van Asbroeck, Partner at Astanor Ventures.