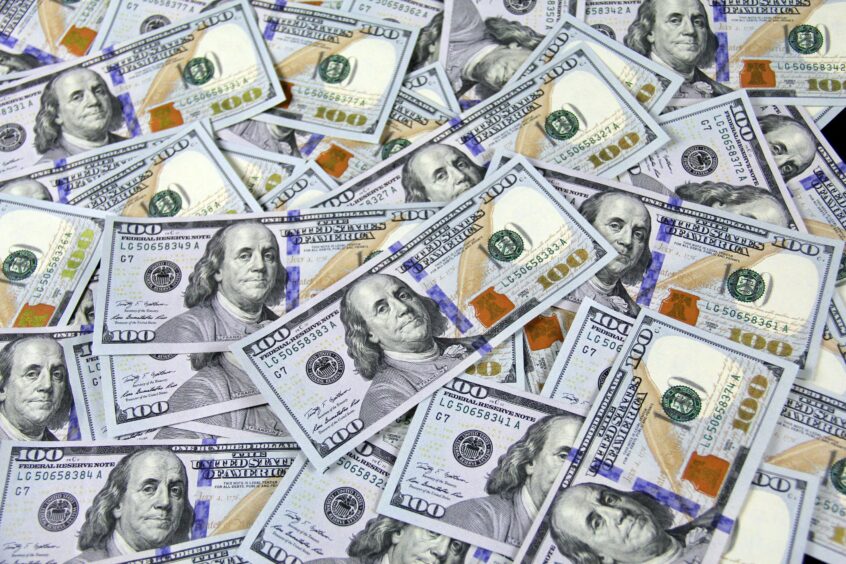 It's been an exciting week, with the UNGA calling for greater climate ambition, a scale up of carbon removals and more countries signing on to the anti-fossil fuel treaty, while the UK backed off its enabling policies for the net transition. Investment continues apace however, and more and more it looks like a race to see who is going to take advantage of the transition opportunity, and who is going to continue to pass the buck until the impacts bite.
US tightens focus on how investors engage with ESG
The Securities and Exchange Commission has adopted amendments to the Investment Company Act "Names Rule," which addresses fund names that are likely to mislead investors about a fund's investments and risks. The amendments modernise and enhance the Names Rule and other names-related regulatory requirements to further the Commission's investor protection goals and to address developments in the fund industry in the approximately 20 years since the rule was adopted. The rule was set up to stop fund managers misleading investors through fund titles.
The SEC said: "The Names Rule currently requires registered investment companies whose names suggest a focus in a particular type of investment to adopt a policy to invest at least 80%  of the value of their assets in those investments (an "80 percent investment policy"). The amendments to the Names Rule will enhance the rule's protections by requiring more funds to adopt an 80 percent investment policy, including funds with names suggesting a focus in investments with particular characteristics, for example, terms such as "growth" or "value," or certain terms that reference a thematic investment focus, such as the incorporation of one or more Environmental, Social, or Governance factors.
The amendments will also include a new requirement that a fund review its portfolio assets' treatment under its 80% investment policy at least quarterly and will include specific time frames – generally 90 days – for getting back into compliance if a fund departs from its 80% investment policy.
Nasdaq (Nasdaq: NDAQ) announced its Capital Access Platforms division has launched two new offerings designed to help corporates and investors better streamline their sustainability and impact investing journeys.
Nasdaq Metrio is a SaaS-based, end-to-end platform that intended to help corporates to better collect, measure and report sustainability data. the Nasdaq eVestment ESG Analytics offer is intended to unlock greater transparency for the global institutional market so investors can make better data-driven impact investment decisions.
In addition, the Nasdaq ESG Advisory team released its "2023 Global Net Zero Pulse" report to help corporates inform their carbon credit purchase decision and sustainability initiatives. Key highlights showed that 25% of companies have set a net zero target and another 25% expect to within two years. Carbon removal strategies, like those on Puro.earth, are most popular among corporates.
Meanwhile 78% of companies surveyed said they have implemented some type of credit purchase strategy and 88% of companies feel pressure to set a net zero target as a part of their climate change efforts. Overall education is one of the biggest hurdles companies face in developing a carbon credit strategy.
Carbon markets see increase in credit types and support
Despite the ongoing rows about over-crediting of avoided forestation credits in the carbon markets, the growing number of offerings being launched to enable market development and transparency suggest that the issues will be addressed.
The Intercontinental Exchange, Inc. (NYSE:ICE), has announced plans to launch a physically delivered futures contract for carbon credits which the International Civil Aviation Organization (ICAO) considers eligible for use by the Carbon Offsetting and Reduction Scheme for International Aviation (CORSIA).
CORSIA is the first global market-based carbon credit scheme, targeted at reducing emissions from international aviation. CORSIA is part of a basket of policy measures taken by the ICAO and allows airline operators to offset an amount of carbon dioxide emissions by retiring carbon credits.
The ICE futures contract will be for use during the first phase of CORSIA covering the 2024 to 2026 compliance period. ICE plans to list a December 2024, December 2025, December 2026, and December 2027 contract, allowing airline operators and other market participants to manage their exposure during each year of the first phase of CORSIA and up to one month before the final compliance deadline at the end of January 2028.
LoCI Controls, which uses real-time data and control technology to increase methane capture and reduce emissions from landfills, announced the creation of industry-first carbon credits from methane emission reduction projects at two municipal solid waste landfills. Credits issued from these projects will be able to be used in compliance markets, such as ICAO's CORSIA, as well as towards voluntary climate commitments.
Following the American Carbon Registry (ACR) methodology, LoCI uses automated landfill gas control technology and real-time data to increase methane captured at landfills above and beyond existing regulations, creating financial incentives for landfills to reduce emissions. LoCI's system, which increases gas collection by typically 10-20% above baseline conditions and, thereby, decreases fugitive emissions from venting to the atmosphere, can be leveraged to generate carbon credits at landfills subject to U.S. EPA regulatory oversight by exceeding regulatory standards and common practice and by demonstrating additional atmospheric benefits.
Climeworks, which runs the world's largest in-operation Direct Air Capture (DAC) and Storage facility, is now partnering with Puro.earth to certify all its carbon dioxide removal (CDR) services under the Puro Standard.
Together with its CO2 storage partner Carbfix, Climeworks will now conduct all CDR activities in line with Puro.earth's rigorous, third-party verified methodology which covers the entire DAC and Storage lifecycle from cradle to grave.
As of September 2023, Climeworks' Orca plant is the only active commercial CDR project based on DAC with permanent geological storage, and removes an annual 4,000 metric tons of CO2 from the atmosphere. Climeworks' new Mammoth plant, once operational, will remove up to 36,000 tons per year.
The aim of the partnership is to advance and standardise monitoring, reporting and verification (MRV) standards for DAC+S in the industry. Under the Puro Standard, Climeworks and Carbfix will align their CDR services with the evolving, higher quality requirements of the voluntary carbon market.
Meanwhile KlimaDAO, a provider of blockchain-based carbon credits and market infrastructure, has partnered with low carbon company SCB Group to launch a new prepaid carbon liquidity pool using Solid World's platform.
Solid World's infrastructure creates a liquid market for prepaid carbon credits that have yet to be issued, bringing major benefits to the broader Voluntary Carbon Markets. Solid World's CRISP framework helps increase the confidence and predictability of funding for projects that are yet to issue carbon credits and shortens the payback times for project developers. The new prepaid credit pool has launched with 54,050 tonnes of carbon and over $1 million in total liquidity.
Solid World is a commodities trading platform that the company says makes climate financing liquid and transparent. It says it : "minimizes delivery risk with a scientific framework called CRISP, which analyzes and scores the various different risks that carbon projects encounter."Launched in May 2023, their beta already has $1 million total value locked (TVL) and the platform says it has strong partnerships in place with industry leaders like Mastercard Lighthouse, IETA, and SCB.
Another entry to the market is a partnership between Context Labs and Viridios AI to de-risk and re-build carbon markets. Context Labs joins Viridios AI's solutions development and deployment ecosystem as a key strategic partner focusing on data integrity, transparency, and scalability.
The companies will help organisations meet their climate and net-zero targets with what the partners term "the world's safest carbon credits available to offset residual emissions." Each company will collaborate with a select group of partners from their respective networks to identify specific opportunities to provide data-driven, more effective decarbonisation and monetisation methods.
And at a summit in Iceland, a group of nature-deployed environmental credit-generating companies and scientific leaders drafted a set of principles that governs how suppliers can responsibly bring their solutions to market.
This first-of-its-kind set of principles, known as the Reykjavik Protocol, provides a framework for nature-deployed environmental credit suppliers across the industry that is intended to evolve with the market.
This summit was the first time nature-deployed environmental credit suppliers, who are primarily operating in the carbon removal space, have convened to specifically address the structural risks that represent barriers to scale for the industry.
In total, twelve initial principles were agreed upon. Environmental credit suppliers that sign on to the Reykjavik Protocol commit to implementing its principles for all their environmental credit projects within the next two years, while supporters from academia, research organizations and NGOs commit to advocating for the principles across their work. All signatories also commit to evolving the Protocol to match the realities of the market as it scales. The founding signatories invite interested parties engaged in the environmental credit space – suppliers and non-suppliers alike – to sign onto the Protocol.
Biodiversity and nature are at risk of greenwash
A paper published in Nature Ecology & Evolution has warned against the risk of greenwash in attempts to reverse nature and biodiversity decline.
The University of Queensland's Professor Martine Maron, who led the work, said nature positive is essential to stopping the world's current mass extinction event. She said: "Countries around the world are starting to back the concept—more than 90 world leaders have signed on to the Leaders' Pledge for Nature calling for a nature positive future by 2030. And 11 of the global Fortune 100 companies already aspire to contribute to nature positive.
"This is fantastic news, but these laudable ambitions mustn't be sidelined by a well-known enemy of the environmental movement: greenwash."
Professor E.J. Milner-Gulland from the University of Oxford added: "What we really need are standards, so that it's clear what constitutes misleading information, and transparency, so that consumers and voters can tell the greenwash from the genuine efforts for change."
Australia is currently framing its national environmental law reforms around the concept of nature positive. CSIRO recently published its Natural Capital Handbook, intended to guide companies on how to report and account for their natural assets to better protect our environment.
Much of the value and growth from the economy is drawn from natural resources as a variety of industries depend on, and profit, from them. However, that growth has coincided with a catastrophic decline in natural systems; a decline that includes a 70% reduction in the average species population size since 1970.
Lead author and CSIRO scientist Dr Greg Smith said the failure to account for nature in decision-making has led to environmental decline over time and is increasingly recognised as a material risk to business
Regeneration is a focus for carbon and agrifood investors
Regenerative agriculture has gained considerable traction within the agri-food sector as a way of reducing the environmental and social harm associated with conventional production practices. Although there is no universally accepted definition, the practices associated with regenerative agriculture focus on positive environmental and social outcomes and is becoming an increasing focus for soil health and carbon sequestration as well.
Regenerative carbon credits provider ReSeed announced a seed raise of $4.6 million led by One Small Planet, as well as Thorn Partners and a mix of angel investors including Baratunde Thurston. This fundraise amplifies carbon markets' ability to deliver climate and social impact by measuring and selling the carbon captured by smallholder farmers.
ReSeed partners with regenerative farmers around the globe to bring carbon credits directly from farmers to the market, introducing to market the first carbon credits with traceability from beginning to end of lifecycle.
FAIRR recently issued a paper The Four Labours of Regenerative Agriculture exploring what the agrifood industry is doing – or not doing – in the same of regenerative agriculture. The objective of FAIRR's thematic report on regenerative agriculture is to assess the growing number of regenerative agriculture commitments across publicly listed agri-food companies to understand whether these are meaningful enough to deliver climate, nature and social goals.
The Global Biodiversity Framework Fund becomes operational
New initiatives and finance to tackle the world's biodiversity crisis were announced at a high-level event convened on the sidelines of the UN General Assembly in New York.
Announcements at The High-Level Event for Nature and People: From Ambition to Action included a €40 million contribution from the Germany Government to the Global Biodiversity Framework Fund (GBFF); new contributions and finance toward the global target of protecting 30% of the planet by 2030; and a major ecosystem restoration project focused on Small Island Developing States (SIDS).
Germany's contribution to the GBFF, through its International Climate Initiative (IKI), means that the new fund, which launched in August, now has received sufficient financing to become operational1. This represents an important milestone following the adoption of the KMGBF last year, where the decision to set up a new instrument to deliver international biodiversity finance was critical to achieving consensus.
Significant new contributions toward the KMGBF's landmark global target of protecting and conserving 30% of land and ocean by 2030 (30×30) included an announcement that New Caledonia will place 10% of its maritime space under strict protection by the end of 2023, representing more than 130 000 km² of new highly protected marine areas, as well as the announcement by Niue's Premier Dalton Tagelagi of a new public-private partnership known as the "NOW Trust" to support "Ocean Conservation Commitments" which will fund the management, monitoring, and implementation of the Niue Moana Mahu, a marine reserve covering 40% of Niue's waters or 127,000km².2
The Colombia government also committed to an allocation of $80 million in its upcoming budget to grant social agreements for inclusive conservation and restoration in key deforested areas in the Amazon and to enhance indigenous reserves management.
Meanwhile, the UK Government announced it has endorsed the Ocean Conservation Pledge and unveiled a package of measures and funding to address biodiversity loss – despite rolling back its commitments to domestic climate action.
Other highlights included the announcement of the Great People's Forest of the Eastern Himalayas, a partnership between the Balipara Foundation of Asama, India, and Conservation International, which aims to raise a $1 billion fund to plant 1 billion trees and protect and restore 1 million hectares by 2030.
And awareness of the wider implications of biodiversity and nature protection have seen Pollination and GSK launch a tool-kit to include health concerns in the development of nature-based solutions – which are going to see ever increasing focus as biodiversity and nature finance flows develop.
As countries accelerate work on natural capital accounting, companies will need to follow suit
Senior officials from the US and Australia met to share their progress on implementing natural capital accounts and environmental-economic statistics.  They also found common areas to measure the economic value of nature through a technical working group.
During the dialogue, officials also agreed to work towards establishing a broader high-ambition group. This will create opportunities for global leadership in accounting for natural capital.