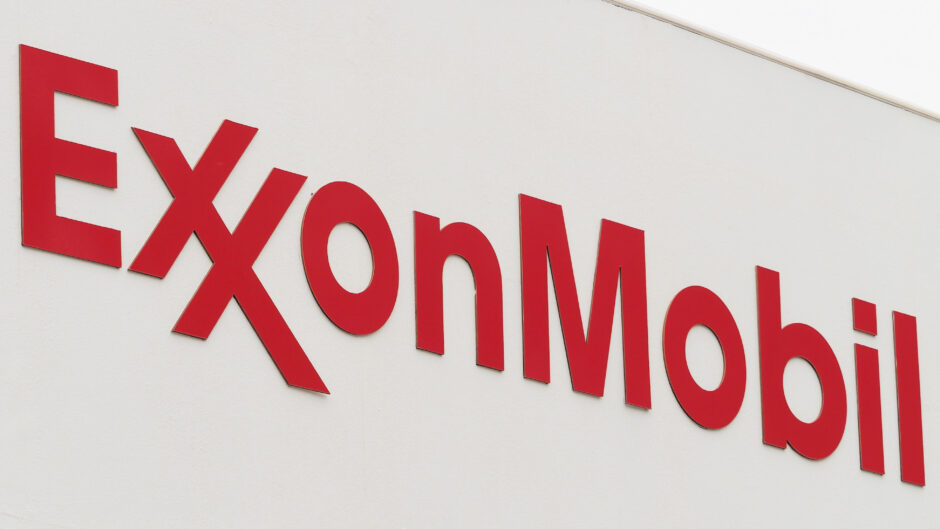 ExxonMobil (NYSE: XOM) has been fined for not publishing its climate risk report – the fine was £5,000, against an annual turnover of nearly $377 billion.
The UK pensions regulator has issued its first fine for non-compliance against a pension scheme for failing to report on climate risk.
The fact that £5,000 is the maximum fine applicable for failure to publish a climate risk report (where the trustee is an individual) suggests that the failure to engage is not yet being taken seriously.
While stress testing and scenario planning have taken place, there seems to be very little understanding of the science of climate change and the potential implications of extreme weather over the medium, let alone the long, term.
This was the first fine in the UK, issued by The Pensions Regulator (TPR) for failing to publish a report on trustees' management and governance of climate-related risks and opportunities.
Schemes in the scope of the regulations must publish their climate change report by a set deadline on a publicly available website, so savers can be assured trustees are making decisions which take into account climate risks and opportunities.
Why was ExxonMobil's pension fund fined?
TPR fined the ExxonMobil Pension Plan £5,000 for failing to meet new regulations, developed from the recommendations of the Taskforce on Climate-related Financial Disclosures (TCFD).
To monitor compliance, TPR investigated the publication of all climate change reports, a total of 80 in the first year. After being unable to locate the Exxon Pension Plan report online, which was due by 31 July 2022, TPR contacted the scheme trustees. The report was published six days later.
The scheme's trustees highlighted that although the report had been produced by the deadline, it was not published due to an administrative error involving issues around a URL. The matter was resolved in July 2023 when Exxon paid the penalty, which was issued in May 2023.
A timely reminder to pay attention to changing regulation
A report into the action taken against the scheme was published in September to remind trustees about the regulations, which came into force in October 2021 to improve pension scheme governance and reporting of climate-related risks and opportunities.
The report was published as TPR published its latest compliance and enforcement bulletin, showing how it used its powers from January to June 2023. Schemes including Exxon, which received a penalty for failing to publish their climate change report, will now be named in the bulletin.
Nicola Parish, TPR's executive director for frontline regulation, said: "In our role to protect savers, we take climate change requirements extremely seriously. Our case against the ExxonMobil Pension Plan shows we will and must act by using the mandatory fining regime set out in law."
"This will continue as we analyse the second phase of climate change reporting, when smaller schemes will be required to report."
"The case serves as a warning to trustees about the importance of having proper governance and oversight where third parties are carrying out tasks on their behalf."
Understanding compliance requirements under TCFD
The TPR published its regulatory intervention report into The ExxonMobil Pension Plan (which has around 20,000 members and the scheme is in surplus, with market value assets of more than £7 billion) in line with its section 89 powers. The purpose is to publish information about how the TPR regulations and is for transparency, and to educate through lessons learned.
Trustees of schemes with assets of £5 billion or more, and authorised schemes, were the first to come into scope of the requirement to publish their climate change report. The duties are being applied in a phased approach. The net relevant assets threshold for non-authorised schemes was reduced to £1 billion on 1 October 2022.
Failure to correctly publish a climate change report on time carries a mandatory penalty, with a minimum of £2,500. The maximum penalty is £5,000 where a trustee is an individual or £50,000 where the trustee is a corporate body.
The TPR has published its expectations of trustees in relation to environmental social governance and climate reporting duties in its April 2023 blog: Great expectations: why trustees must be ready to step up on ESG and climate reporting.
Growing concern that pension funds are not incorporating risk concerns
An August 2023 report, Net-zero transition planning for pension funds and other asset owners: Applying EEIST's risk and opportunity analysis, from the Economics of Energy Innovation and System Transition (EEIST) project, led by the University of Exeter, has argued for fundamental change in the way the investment industry thinks about climate change. It warns that current pension fund net-zero transition plans are dramatically underestimating the risks and opportunities presented by climate change.
The fundamental problem is that current risk models assume that existing trends will continue gradually – but 'tipping points" in the climate, green economy and elsewhere could cause rapid transitions even within the current decade.
This builds on the work by Carbon Tracker and Professor Steve Keen which focused on exactly how bad standard climate economic models are at reflecting the likely trajectory of climate impacts.
The issue highlighted by the EEIST project is that historically valuable shares in fossil fuel companies could quickly lose value, and climate tipping points such as the dieback of the Amazon rainforest could dramatically alter human economies and societies.
SGV TAKE
While £5,000 is the maximum fine applicable for failure to publish a climate risk report, the level of the fine shows that climate risk is still not being taken seriously.
There is an increasing body of research that supports the warning that pension funds are failing to integrate climate risk. Something that might be forgiven for an investor looking for immediate return looks like at best naive, at worst malfeasance, for pension fund asset managers that people rely on to provide an income 30 years from now.
While stress testing and scenario planning have taken place, driven by the Bank of England and some internal concerns, there seems to be very little understanding of the science of climate change and the potential implications of extreme weather over the medium, let alone the long, term.