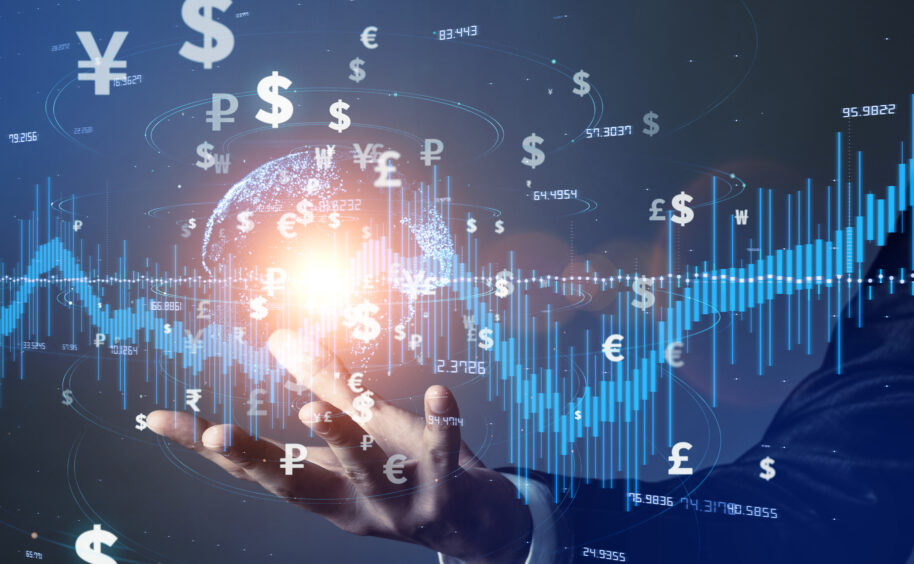 Climate tech remains a core focus for many venture capital investors, and At One Ventures has just announced the launch of its $375 million second climate tech fund.
At One Ventures focus on deep tech and regeneration is helping to build awareness of the need for new investment approaches to climate change and enabling technologies.
The UN's Paris Agreement, plans have been set to reduce emissions by 45% by 2030 and reach net zero by 2050, which is driving investor interest.
Climate tech was one of the most resilient segments of the private market in 2022 but the global outlook, and political volatility, means investors need to take a different approach to the sector.
At One Ventures was founded in 2020 by Tom Chi, a founding member of Google X. It  announced the close of a $375 million second fund. Like Fund I, Fund II will focus on backing early-stage startups with disruptive technologies that can improve planetary health by resetting the industries causing the most damage to the planet, such as buildings and construction, energy and transportation, and food and agriculture.
Fund II is more than double that of Fund I ($150 million in October 2021), bringing the firm's total AUM to over half a billion. In addition to Ascend Elements (over $1 billion in total funding to date), At One was an early backer of Colossal Biosciences (currently at a $1.5 billion valuation) and Monarch Tractor, which was named in August 2023 as a Next Billion-Dollar Startup by Forbes.
Fund II was raised from a complementary group of Limited Partners, including GenZero, the Temasek-owned decarbonisation-focused investment platform company, World Wildlife Foundation, the MacArthur Foundation, CalSTRS, and New Mexico State Investment Council (NMSIC). In addition to institutional investors, At One received continued support from mission-aligned individual investors and family offices such as One Small Planet, Toba Capital, and Valhalla Foundation.
Climate tech sector critical to net zero
Climate tech is poised for explosive growth, projected to reach a market size of $600 billion in annual turnover by 2030, according to the latest analysis from Allianz. The challenge is that the investment gap in the European energy sector alone is as high as €200 billion per year. Despite a boom in climate tech investments reaching almost $100 billion worldwide in 2022, funding is unevenly distributed among sub-sectors.
Managing partner Tom Chi said: "Specifically, we look for 'invention catalysts' which are technologies that not only improve upon the domain of the invention itself, but also have the potential to ripple–change entire systems of production and use." Helen Lin, partner at At One Ventures added: "It's going to take a different kind of thinking than what got us into the climate crisis to get us out.
"We are proud to support Tom and his team as they back the companies that are catalysing our global transition to a net-zero economy–or rather, net-positive. It's time to reinvent how we live and how we lead," added Vinny Smith, Founder and General Partner at Toba Capital.
Diversity of backgrounds vital to finding new solutions.
Lin says: "That's why we've invested in founders coming from a variety of backgrounds and on a global scale, ranging from academics and scientists to investment bankers and scale-up veterans. We value diversity of thought so we can get a multi-faceted and in-depth understanding of problems in order to find tangible solutions."
As a result, 40% of the founders backed by At One are part of groups traditionally under-represented in venture-backed companies (i.e., BIPOC, female). The firm also has a globally distributed portfolio, with 70% of companies in North America, 15% in Europe, and 15% across Africa, South America and Israel.
What approach does AOV take to investment?
At One Ventures' investment thesis is based on what it calls the Triad, which consists of: 1) a disruptive deep tech that ushers in 2) radically better unit economics paired with 3) radically better environmental economics.
"This combination eliminates most adoption friction as the industry gets to upgrade their production in a way that will be massively more profitable, all while their core production gets much more aligned with planetary health," said managing partner Tom Chi.
"Our team, who all have backgrounds in physical sciences, engineering, manufacturing, or finance, are well-positioned to deeply evaluate physical/hardware businesses that could make a huge difference.  It is technology that makes us reimagine what is possible for living on a healthy planet. We then get detailed and disciplined in understanding what it will take to commercialise that technology and successfully displace existing brownfield approaches."
Examples of invention catalysts in At One's portfolio that are 'firsts':
Dalan Animal Health: The world's first USDA-approved vaccine for honeybees;
Halo Car: First to offer remote-piloted electric vehicle transportation to paying customers; and
Finless Foods: First to achieve more than 50% cultivated cell composition of lab-grown bluefin tuna.
At One Ventures' deep tech investment strategy is anchored in what the fund calls "physics fundamentals, focusing on techno-economics driven by matter and energy moving through time and space". Breakthroughs or wins in these areas naturally drive significant advantages in unit economics, thus making a new technology the more effective option, and therefore driving adoption.
Why deep tech could be the approach to climate tech
"Consumers might be okay with paying slightly more for sustainable goods, or a 'green premium,' but industrial businesses are far more cost-sensitive," explained founding partner Laurie Menoud. "Take the EV industry. We are shifting from a fuel economy to a materials economy. Each electric vehicle requires over 100kg of mined metals in its battery pack. This demand puts pressure on the mining industry, bringing with it social and environmental challenges. That's why we invested in Ascend Elements, an advanced materials company that recycles end-of-life lithium-ion batteries and reintegrates the recycled metals directly into EV batteries. With stronger unit economics and similar cathode material performances, they make it an obvious choice for EV automakers to adopt the solution, driving faster positive environmental impact."
While the firm does focus on traditional climate technology industry verticals, it has an additional layer of impact categories–Air, Water, Soil, and Biodiversity–and carefully tracks the positive impact its portfolio companies have on each of these areas.
"Climate change is an issue that we all face. It's a shared problem requiring technical and entrepreneurial-driven solutions powered by innovative technologies, declining cost curves, maturing business models and the world's assessment of environmental risk. The complexity of climate investing requires cross-disciplinary skill sets to have a nuanced view of potentially viable climate solutions," said Nick Abel, Portfolio Manager, Sustainable Investments, CalSTRS.
Regeneration has as big a role to play as deep tech
Rather than focus primarily on the abatement of carbon emissions, the firm looks at how each company catalyses a new restorative and generative relationship with nature, acknowledging that everything is interconnected. For example, five of the 35 companies in its portfolio are currently in biodiversity, such as Dendra, which provides automated ecosystem restoration by using drones to plant trees and monitor their growth. As more industrial problems are solved, the firm intends to increase investment in companies that are actively regenerative, with a target ratio of 20% in biodiversity by 2025.
May Liew, investment director at GenZero said, "Nature and technology-based solutions can complement each other and unlock cost-effective decarbonisation at scale. At One Ventures' focus on finding solutions at the intersections of nature and technology for a net positive future aligns with GenZero's core purpose of accelerating decarbonisation globally."
SGV Take
It's critically important that investors recognise that software solutions, while an integral part of the net zero transition, are simply not going to be capable of helping economies reach net zero. Massive hardware shifts are going to be important to help hard-to-abate sectors and, now that mainstream acceptance of the need to reduce carbon emissions has been reached, its time to move on to sectors where shifts in  business as usual are going to be required.