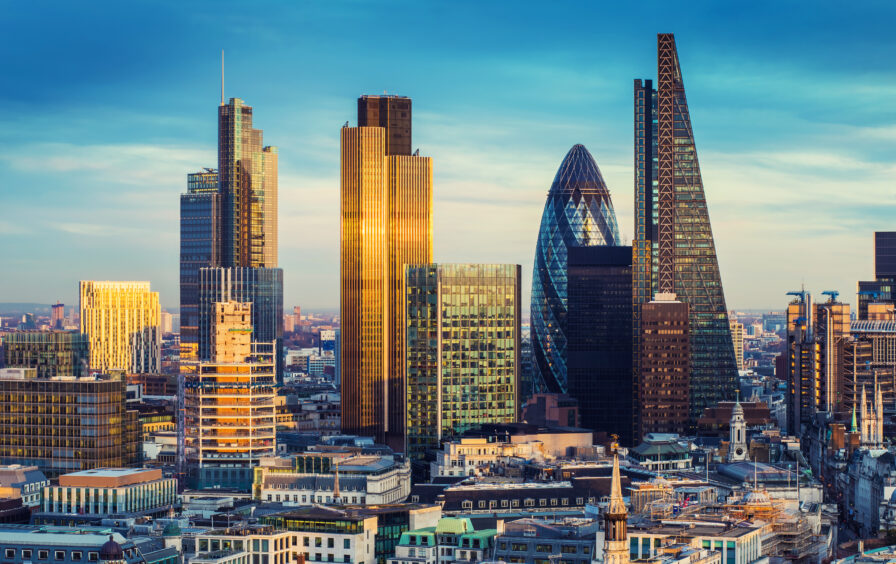 The Transition Plan Taskforce (TPT) has launched what it calls the 'gold standard' framework for companies and financial institutions to effectively tackle climate change.
There is an urgent need for businesses to adopt effective climate transition plans, with only 0.4% having one in place currently. 
Effective planning requires a holistic approach, considering sustainability beyond decarbonisation, including biodiversity, sustainable land and water management, and climate-related risks. 
Those who lead the way in transformation and transition planning will stand out to investors, customers, employees, and legislators alike
Amanda Blanc, group chief executive at Aviva Group (
LSE:AV
) and co-chair of the TPT, said: "It's great to see more and more companies announcing their net zero ambitions, but these are of little use if there's no action or accountability. Backing up net zero ambitions with high quality and clear transition plans is crucial if we are to collectively deliver net zero. The TPT Disclosure Framework will help businesses understand just what makes a climate transition plan robust and credible."
The TPT, first announced by the UK at COP26, has delivered a best practice Disclosure Framework for climate transition plans so companies can play their part in the shift to net zero.
Major companies and financial institutions including Aviva, Legal & General Investment Management (
LSE:LGEN
), London Stock Exchange Group (
LSE:LSEG
), NatWest (
LSE:NWG
) and Unilever (
NYSE:UL
) are Taskforce members responsible for creating the Disclosure Framework.
The Disclosure Framework is informed by the principles of 'Ambition, Action and Accountability'. A company's transition plan should take a strategic and rounded approach that explains how it will meet climate targets, manage climate-related risks, and contribute to achieving net zero. The Framework provides the basis for companies to set out credible and robust transition plans as part of annual reporting on forward business strategy.
Why transition planning is so important
The
net zero transition is bringing risks as well as opportunities
; indeed, they form the basis of the frameworks developed by the Task Force on Climate-related Financial Disclosures (TCFD) and the Taskforce on Nature-related Financial Disclosures (TNFD). Identifying them can be a first step towards building a sustainability strategy and futureproofing a company.
According to
CDP
, a climate transition plan is a time-bound action plan that clearly outlines how an organisation will pivot its existing assets, operations, and business model towards a trajectory that aligns with the latest and most ambitious climate science recommendations.
As
Stuart Lemmon
, chief executive for Northern Europe at EcoAct says: "
Fundamentally altering the inner workings of any business is going to be difficult, and achieving net-zero emissions is a complex challenge that cannot be solved with a single "one size fits all" approach."
The TPT framework is an attempt to make it easier for companies to be effective in developing such plans.
What is the TPT framework?
The disclosure framework builds on the global baseline of disclosures developed by the International Sustainability Standards Board (ISSB) and draws on the work of the Glasgow Financial Alliance for Net Zero (GFANZ). Both are Taskforce members.
It is intended to support the creation of consistent, comparable company reports, and reduce the level of disclosure complexity faced by firms. Publication of the Disclosure Framework is an example of UK climate leadership and part of its COP26 legacy. The TPT's work has already attracted significant interest from other jurisdictions.
Additional guidance for preparers and users of transition plans has been published today alongside the Disclosure Framework. This guidance includes:
High-level guidance across 40 sectors;
Guidance on the climate transition planning cycle;
Technical mappings and comparisons between the Disclosure Framework and several other well-known reporting frameworks;
Legal considerations for companies preparing reports using the Disclosure Framework;
Web-based implementation guidance.
Baroness Penn, Treasury Lords Minister, co-chair of the TPT, said: "Under our COP26 leadership the Government set out that the UK would move towards making the publication of transition plans mandatory as part of our commitment to becoming the world's first net zero-aligned financial centre. Launched only in April 2022, the Transition Plan Taskforce has now delivered on its core mandate to develop the gold standard for private sector climate transition plans."
"The transparency and accountability offered by transition plans is vital to the fundamental shift in business and finance that is required for the economy-wide transition to net zero and a climate resilient future."
SGV TAKE
While the growth in net zero ambition is admirable, it is increasingly clear that targets without concrete, actionable strategies are meaningless. With only 0.2% of disclosing companies having a transition plan in place, this is going to be the next element on which corporate ambition and integrity will be judged.