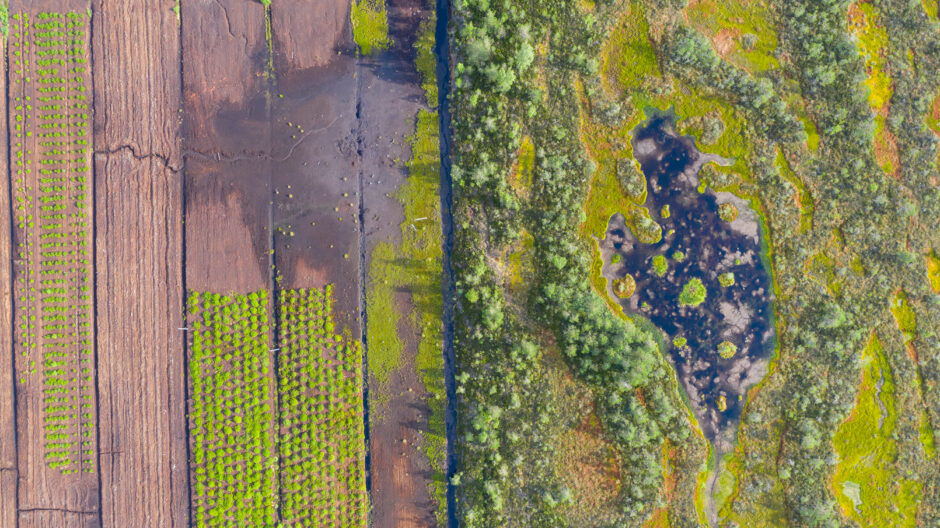 The Finance for Biodiversity (FfB) Foundation has published a guide for financial institutions on how to manage the biodiversity and climate nexus in their investments and lending. 
The FfB has released a set of recommendations to enable financial institutions to address the interdependent risks of biodiversity and climate change.
Over half the global economy is dependent on nature to some degree, so investors cannot ignore the impact that climate change is having on biodiversity.
Guides such as this highlight that a more holistic approach to investment decisions is going to become a necessary element of effective risk management.
There is a growing recognition that it is impossible to ignore the role of nature and biodiversity in addressing climate change. The financial sector has already been struggling to understand how to assess and implement climate risk management in its financing, and the addition of biodiversity makes the situation even more complex. There are inextricable linkages between the two and any investment approach that addresses them in isolation is likely to fail – if you can't even identify the trade-offs involved in different investments, how can you manage the risk?
Climate and biodiversity (along with pollution) represent what the UN calls the 'triple planetary crisis'.  There are implications for the effectiveness of carbon sinks such as land, oceans and forests and the value chain and access to resources. In order to address these challenges, we need to transform economic systems that integrate the interdependencies within global systems and the externalities that our current economic system fails to include.
Many financial institutions have implemented net zero goals but, as Genevieve Grenon, private markets, responsible investment advisor at Desjardins Global Asset Management, pointed out: "In today's investment landscape…understanding the intricate relationship between biodiversity and climate is becoming an imperative to amplify climate action."
What is the purpose of the FfB's new guide?
The guide, titled Unlocking the biodiversity-climate nexus, was written by members of a subgroup of the FfB Foundation's Impact Assessment working group for banks, insurers, asset managers and asset owners. It outlines the synergies and trade-offs between climate and nature of a sample of investment/lending solutions that are, as of today, key to solving the nature and climate crises we face: agricultural solutions, alternative energy sources, circular economy and Nature-based Solutions (NbS).
Deepshikha Singh, head of stewardship and deputy head of sustainable investment research at La Francaise Asset Management, who led the subgroup, said: "As we approach the 1-year anniversary of COP15 and gear up for COP28, it is important to handle nature and climate not isolated but approach them as two sides of the same coin."
"We cannot solve for one while ignoring another. Our paper unravels the understanding of climate-nature nexus by discussing the trade-offs and synergies that are associated with climate and/or nature action. We hope the guide provides the necessary foundation for all kinds of financial institutions to start their work on the nexus."
Key recommendations for financial action
Addressing nature and climate solutions in an integrated way can be seen as a fundamental risk management approach. Fiona Melrose, head of group strategy and ESG at UniCredit (BIT:UCG), said: "Addressing the challenges of climate change and biodiversity loss can no longer be postponed. The economy must profoundly rethink certain paradigms to be truly sustainable, and financial institutions have their part to play in this. This paper lays out the key pillars, linking the issues of climate change with those of the impacts on nature."
"It is the first time that financial institutions have collaborated to formulate a comprehensive analysis that not only identifies best practices and approaches, but also highlights the trade-offs and difficulties to be faced on the path to Natural Capital preservation."
The guide makes five key recommendations to financial institutions in order to address this effectively. These are to:
Finance synergy-generating solutions for the biodiversity and climate nexus and those minimising trade-offs (e.g. R&D, start-ups, innovation);
Identify and prioritise sectors with a high impact on biodiversity and climate;
Engage with companies on important nexus topics by leveraging relevant and existing frameworks;
Set up sector policies, taking into account synergies and trade-offs between biodiversity and climate; and
Integrate biodiversity into climate targets, policy and reporting.
The guide says that "the most common trade-offs of nexus themes such as Nature-based Solutions, alternative energy, regenerative agriculture and circular economy solutions can already be avoided by changing the way these projects are undertaken".
"By using renewable energy to power solutions, taking a results-based approach and considering the impact of activities on both climate and nature at every step, financial institutions can help mitigate trade-offs and exploit synergies," wrote the authors.
SGV TAKE
Following COP15, attention to the threat of biodiversity loss has grown significantly. One observable result is the emergence of distinct action plans to reach biodiversity targets in isolation from climate targets. It is important, however, to consider biodiversity and climate change's interlinkage when deciding to take action on either, as the two can rarely be separated.
The guide is, therefore, a useful introduction for financial institutions, providing a roadmap for navigating an incredibly complex dynamic and providing actionable insights that should, if implemented, improve investment decision-making. That, in turn, is going to make raising capital more complex for corporates which have not yet factored such concerns into their operational or reporting strategies.