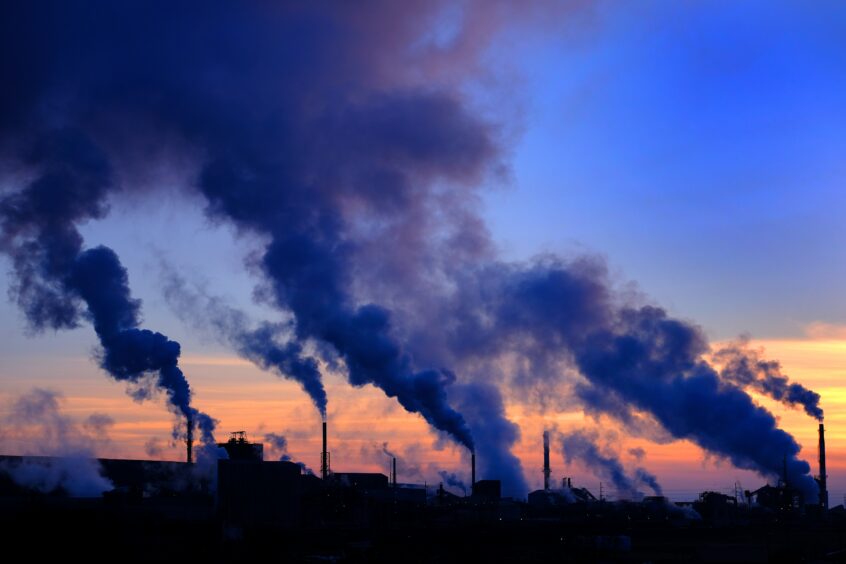 This week's investment roundup looks at the continued evolution of the carbon markets with new players entering the stage, research approaching sovereign debt from a nature lens and how the market may be taking a different direction from the political agenda when it comes to ESG.
Carbon markets continue to evolve
Despite the raft of criticism, it is undeniable that the voluntary carbon markets (VCMs) have a role to play in supporting the global transition to net zero. In fact, scrutiny is welcome to ensure that their processes are updated to ensure effectiveness and transparency.
New tools are supporting the VCMs in their evolution. Kita, the carbon insurance specialist and Lloyd's of London coverholder, is providing the clients of its Carbon Purchase Protection Cover insurance with the option to receive insurance claims in carbon credits.
In what is believed to be among the first-of-its-kind in the insurance industry, paying insurance claims in replacement carbon credits is intended to give carbon buyers and investors more flexibility in risk management options and greater confidence in meeting their high-integrity net zero targets.
Kita has secured Letters of Intent from Everland, Pachama, Vertree and Respira to be founding members of a dedicated Carbon Supplier Pool which will provide replacement carbon credits in the event of a claim.
Meanwhile, one way for established names to adapt to the new trends is by acquiring smaller players with the right expertise. This week, MSCI (NYSE: MSCI) agreed to acquire Trove Research, a specialist data, analysis and advisory firm specialised in carbon markets, for an undisclosed sum. It focuses exclusively on tracking corporate climate commitments and providing high-quality data and insights into the VCM through a single, unified platform.
Henry Fernandez, chairman and chief executive of MSCI, said: "The voluntary carbon market has a key role to play in helping the world achieve net-zero emissions while helping our clients navigate the transition. Trove Research offers unique data and insights on how the market works and what can be done to improve it. By combining these tools with our integrated franchise, diverse client base, and wide range of capabilities, MSCI will strengthen its position as a leading provider of climate related investment solutions."
As more markets globally explore the use of credits, Saudi Arabia has announced that its domestic market mechanism for carbon credits, Greenhouse Gas Crediting and Offsetting Mechanism (GCOM), will come into force next year. GCOM will be accessible to all entities within the country, offering an incentive for developing activities in emissions reduction and removal to reach the Kingdom's 2060 net zero target.
Looking at sovereign debt with a nature lens
As firms figure out how to approach the Taskforce on Nature-related Financial Disclosures (TNFD) recommendations, NatureFinance has published a new report providing tailored guidance for financial institutions on the risks and opportunities that can be accessed through nature-related disclosures, particularly in relation to sovereign debt and credit enhancement. Coming on the back of the launch of the TNFD recommendations in September 2023, it identifies sovereign debt as "the bedrock upon which market participants depend for a reference interest rate".
Market uses ESG metrics despite US debate
The political debate over ESG continues across the US as different states approach it in their own way. KBRA has compiled research on the ESG regulatory initiatives of the four largest states: California, Texas, Florida, and New York.
As of August 2023, 37 states were pursuing regulation to restrict ESG investing, including Texas and Florida, while 19 states were encouraging it, including California and New York. California has emerged as a sustainability leader; one of its latest initiatives was in September 2023 to require public companies to disclose their greenhouse gas emissions.
Despite the divide on ESG, the Financial Exclusions Tracker released earlier this month shows that most companies are excluded by investors and banks due to links to fossil fuels, weapons or tobacco. The tracker, established by a coalition of NGOs, lists a total of 4,532 companies that have been excluded by 87 financial institutions in 16 countries. This suggests that the market may be taking a different direction from the political agenda.